9 Best Online Training Platforms Today
Every organization recognizes the need to adequately train their staff. It keeps them updated and makes them feel incorporated into the overall plan of the business. There are, however, several challenges that come with training. These include high costs, lack of time and variations in the information communicated to the trainees.
Online training platforms are the solution to this problem. They ensure that all employees of an organization receive the same training, regardless of whether they work in the same location. The following is a list of the 9 best online training platforms available today.
1. ezTalks Cloud Meeting
ezTalks Cloud Meeting is a revolutionary application. It offers several great features both on its free online training platform and reasonably priced plans. This application works on iOS, PC, Mac and Android. You can train up to 100 people with no cost on ezTalks. The friendly and interactive user interface makes the trainees feel like they are in the small classroom. Users can share text messages privately or publicly making the learning process both fun and engaging.
The application offers HD streaming of videos and images making the learning material overall more attractive. You can also use the interactive whiteboard to share ideas with the rest of the class. It also allows for excellent control as learners can change the presenter, mute other users etc. These great features make it one of the best online training platforms. This is a great choice for anyone looking to enhance their training services!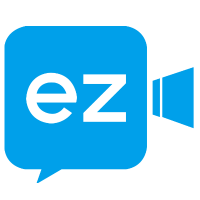 2. GoToTraining
This is a great online video training platform. It has a 14 day free trial period and competitively priced plans for you to choose from after assessing the free online training platform. GoToTraining allows you to study your students before you start the class. This allows you to customize your material to meet their individual needs. It also allows you to share lots of learning material including videos and power point presentations.
GoToTraining has several features to make the learning process more interactive. These include whiteboards that can be shared with the rest of the class and in class activities that include small group discussions. It also allows for the administrations of tests to asses learners' performance.

3. Zoho ShowTime
Zoho ShowTime offers an easy to use interface that makes the learning process both simple and fun. It provides the trainers with timely analytics of the class to help them monitor and improve the sessions. It also has a very simple registration process. It allows for great class engagement using features such as virtual question and answer sessions and real time polls within the class. It also saves the users' details so that they can keep talking even when the class is over.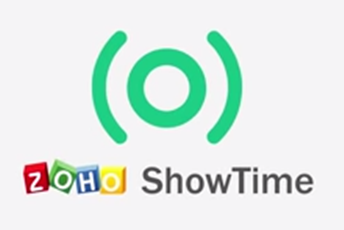 4. Cornerstone
Cornerstone is another good online training platform open source tool. It has a professional and straight forward user interface. This online training platform can accommodate different training programs and still work efficiently. It is ideal for organizations carrying out multi-departmental training courses. Using just one app they can teach each of the different syllabuses. It also integrates very easily with most software making it easy to upload learning material. This app is also mobile friendly so learners can have the lesson wherever they are.

5. AdaptiveU
AdaptiveU's cool and modern interface is one of its best features. This application allows for exclusive courses making it ideal for special training, for example, new employees or high-level user access knowledge. You can include links, quizzes, videos and presentations. It also has a reward system for learners who complete the various challenges. These rewards can be redeemed at the app's store for real time gifts.

6. Docebo
Docebo is also another online personal training platform. It helps make the learning process more efficient and accessible both to private users and organizations. It has several great features one being that it gives the users unlimited reporting time as well as several types of thirty user integration. Another great feature of this app is its allowance for social networking. This makes for not just great learning but excellent networking as well. It also has great gamification features.

7. WizIQ
Just like the name suggests, WizIQ works to increase the learner's knowledge levels as quickly and efficiently as possible. It is basically a virtual classroom where students can ask their trainers' questions in real time. Like a real classroom, the trainer can also give learning material and monitor the learners' attendance and development. This app also has excellent customization features that allow the users to incorporate their individual brand colors and logos to the classroom.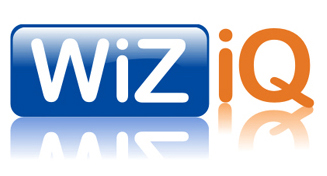 8. Digital Chalk
Digital Chalk makes the entire training process much easier. It does this through several features that include mass and self-registration. Digital Chalk enables HD streaming of learning material as well as the attachment of a variety of reading materials. It also helps the trainers make sure that the learners watch the videos. Another one of its unique features is that it can generate customized certificates for the learners once they complete the course.

9. ClickMeeting
This is a great application that works on most PC and smartphone operating systems. ClickMeeting enables you to make customized webinar invitations as well as run smooth webinars using various tools such as a whiteboard where you can make illustrations to your audience. The fact that you can create and upload content in real time is one of its best features.

The reason why these are the best online training platforms is that they have reliable systems that consistently deliver good service. You will not experience any lags or failures using these training tools. They also offer competitive prices for their plans that just about anyone can afford. After looking through all these online training platform reviews, you can easily to find a right one that meets your needs.