How to Create an Engaging Presentation In a Webinar?
Why do we need to create an engaging presentation in a webinar?
In this article, we will take a look at how to create an engaging presentation. But first, let us take a look at why it is of prime importance to create engaging activities for presentations. The main reason for this is the fact that the majority of the participants tend to get distracted during the presentation which comes in the form of mobile phone calls, incoming emails as well as text messages. All these can cause the participants to lose their concentration and indulge in some other activities that can lead to an unsuccessful webinar in the long run. Here are the essential guidelines on how to make webinar presentations more engaging.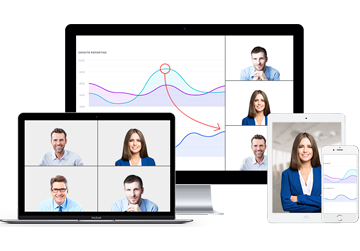 ezTalks - Best Free Webinar Tool
Free for up to 100 Participants
Fluent Group Video/Audio/IM Chat
Screen Sharing and Whiteboard
Webinar Polling and Recording
Webinar Custom Branding
Sign Up Free Now
How to create an engaging presentation in a webinar?
1. Choose an interesting topic
One of the most important strategies to implement while trying to make the webinar effective will be to choose an engaging topic. It is important to know your target audience so as to choose a relevant subject matter. Instead of going for a generic topic, try to pick a distinctive one which can add a perceived value. Instead of trying to inform your audience, make it a point to solve any particular problem encountered by them. Apart from knowing your viewers, it is equally important to know what exactly you want to teach. In short, don't try to teach anything about which you do not have much idea.
2. Choose the best webinar software
It is of prime importance to select a competent webinar application featuring multiple interactive tools. ezTalks Webinar is one of the best free webinar software, which allows you to conduct a webinar effectively. It has multiple webinar facilities including custom webinar registration and waiting room, screen sharing, high definition audio and video chat, text chat, annotation, whiteboard, surveys & polls, webinar analysis and so on. With these interactive tools, ezTalks Webinar helps you successfully interact with individuals from remote locations in real time, and get feedbacks from audience easily. This, in turn, will lead to engaging more with the prospects and getting more webinar leads.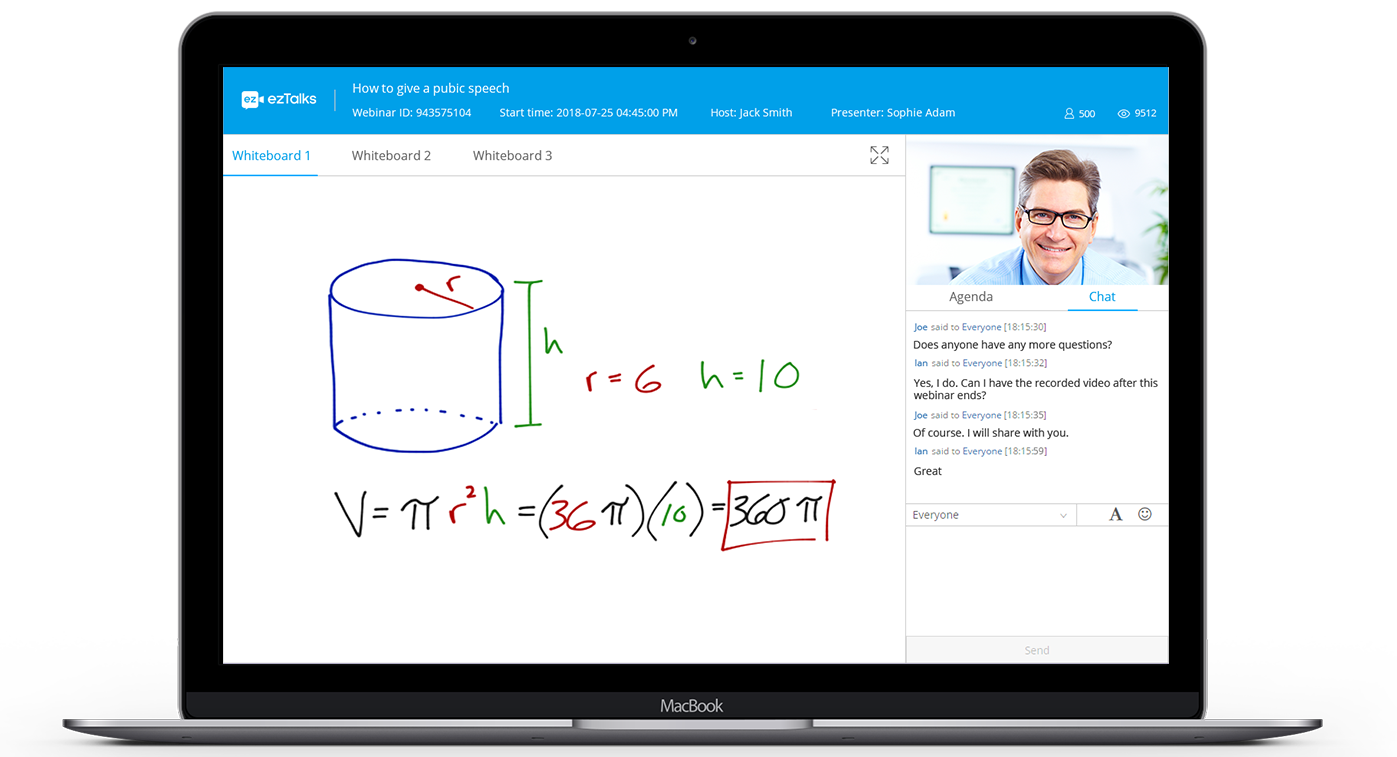 3. Send an attractive webinar invitation email
Sending an attractive webinar invitation email with suspense and webinar agenda of is always a sensible idea, which will arouse the interest of the participants. Especially if you have an honorable presenter speaking in the webinar, you may introduce the speakers with their professional and knowledge background. And you may bring out some questions in the invitation email, all of which should be something your audience care about most. Once you do this before the webinar, your audience will have the questions in mind and be eager to look for answers or test their own answers with the presenter during the webinar, which may give your webinar presentations more actively because they will indulge in the webinar presentation and interactive with the presenter with more interest. So a good start always makes a half success.
4. Have engaging PowerPoint slides
At present, PowerPoint slides have become an integral part of a successful webinar presentation. As a matter of fact, they are your only significant option and for that reason, you ought to teach them in a better and compelling manner. Make it a point to make every slide look different from one another although you might consider using a preset template for the presentation. This will help the audience to remain motivated, and the images must likewise support the text instead of getting distracted from it. Try to make the slides appear more colorful; however, they must be readable at the same time. Most importantly, do not use any excess text and do not go for more than one concept per slide either.
5. Practice your presentation
There are a couple of crucial aspects that you ought to master prior to hosting the webinar presentation. These happen to be your webinar application as well as your slide deck. It is important for the hosts of the webinars to master both of these in advance so as to prevent the occurrence of any glitches that might distract the audience. Also, ensure to practice the presentation style with the best webinar software like ezTalks Webinar in advance. Taking into account your speaking abilities as well as weaknesses, it's better to practice the presentation as best as possible. For instance, nervous presenters tend to rush through the presentation rather too quickly. In case you do suffer from anxiety, try to take a deep breath so as to calm your nerves and make enough practices prior to the presentation.
6. Conduct surveys and polls
This particular strategy on how to make a presentation engaging will definitely help you to create better webinars in the upcoming days. After the completion of the current webinar, make sure to ask the participants regarding what they exactly liked as well as disliked about that webinar, and also whether there is any room for improvement. This information can be used by you to fine-tune your subsequent webinar's content so as to create a webinar presentation more engaging and effective. This method would also allow you to get user feedback for free. In case you have demonstrated any particular feature of your product or service in that webinar, make use of a poll to ask the users regarding their opinions. You will come across some useful survey tools on the market these days that should help you to create these types of polls easily. For example, you can try ezTalks Webinar- one of the top webinar services with the webinar surveys and polls tools. On top of this, you should likewise make a note of every single chat question sent by the individuals during the webinar chat so as to go through them afterward. Although it might not be possible to answer all of those queries during the webinar, you might include the essential questions as well as their answers in the upcoming webinars.
Conclusion
Apart from these above-mentioned tips for engaging presentations, you'll come across several more online. As a matter of fact, webinars help to save a considerable amount of time and consequently, its popularity is increasing day by day. However, it is important to master the techniques for creating an engaging presentation and one of those will be to use a competent webinar software. There are quite a few of these applications available nowadays, and ezTalks Webinar deserves a high position in the list of all those applications by helping you to become a more persuasive as well as competent leader.