Top 5 Corporate Communication Tools
Over decades, much has changed in the business world with the rise of the personal computers, Internet, and mobile technology. It is very important to implement the right applications and devices into your everyday operations, in order to stay ahead of the competition and boost productivity.
Today, you can run your business, with the help of the right software and tech, from a co-working environment or the comfort of your home. Even for larger enterprises, the corporate communication tools can allow their employees to work wherever they want. These tools are designed to provide all the required features in order to satisfy business communication and collaboration needs of various clients, from freelancers to large organizations.
The latest tools of corporate communication provide better quality collaboration that makes this business strategy a success. They allow you to work on tasks and communicate in real-time with your co-workers, regardless of your location. However, in order to take advantage of all the benefits of the corporate communication tools, you need to select the right one for collaboration. In the following part, we're going to introduce the top 5 tools and techniques of corporate communication.
1. ezTalks Meetings
ezTalks Meetings is corporate communication tool that has been designed to be used for high performance video conferencing, which is able to meet up all the corporate video communication, collaboration and video meeting needs with the help of its useful features. Users of ezTalks Meetings corporate communication tool have the possibility to organize teamwork and meetings between remote locations. Clients, associates, and business executives can easily communicate via this high performance tool.
The main features of ezTalks Meetings include: quick accessibility to meetings, super audio and video HD quality, convenient whiteboard and screen sharing online, recording online meetings, scheduling meeting online, live text chat, control on meetings, settings and participants. It works perfectly on Windows PCs, Mac, iOS devices, Android smartphones and tablets. ezTalks Meetings provides with free video collaboration service for up to 100 participants. A premium plan is also available for a very affordable price, which support up to 500 participants to communicate and collaborate at the same time.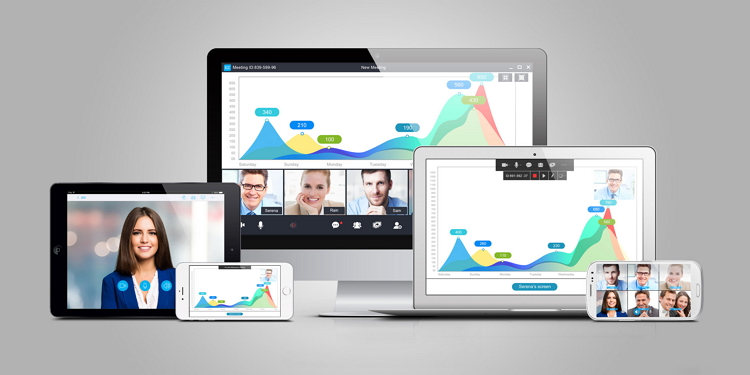 2. Slack
Slack is another well known corporate communication tool. It works on multiple platforms including Windows, Windows Phone, Web, Android, and iOS. Among its features are included on-desktop notifications, drag-and-drop files, video calls, group projects, integrations with Box, Google Docs, and Dropbox. A free version is available for trial, beside the premium paid version. The corporate communication tool comes excellent interface and it is also a powerful online collaboration tool with millions of users around the globe. This smart tool allows the sending of direct files and messages to a group of employees or a single person. There is also the ability to organize different channels for conversations. Video calling is also supported by this app.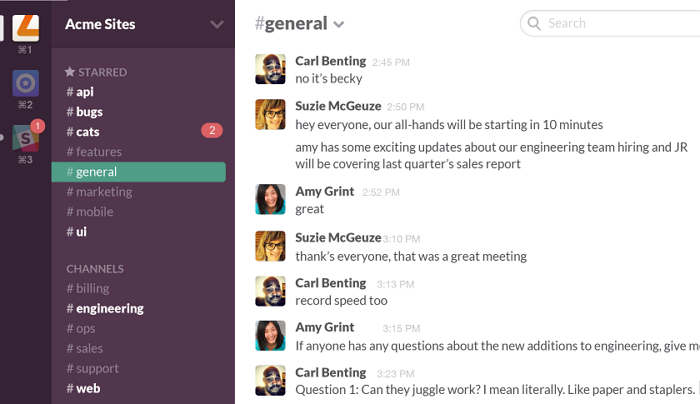 3. Asana
Asana provides with maximum communication possibilities to corporations. The tool of corporate communication works on various platforms, including Android, iOS, and Web. Among its most important features are included, dashboards, project templates, to-do lists, video calls and integration with Github, Dropbox and Slack. A free trial version of the tool is also available. Among the pros to Asana are included the handy integrations and project tracking capabilities. Asana is a veteran in the collaboration arena, being around since 2008. Many corporations are using it as their main communication method, including TED, Uber, Pinterest and Intel.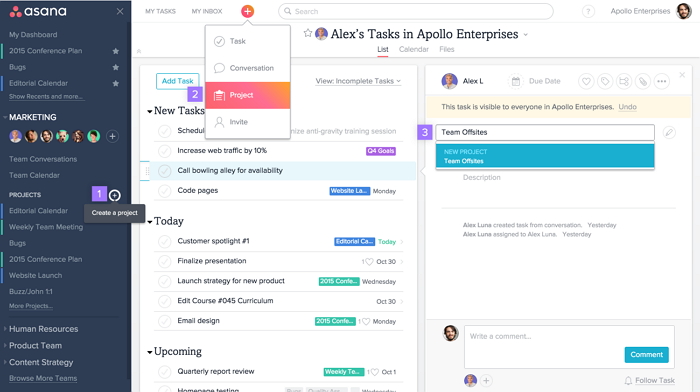 4. Podio
Podio is a mobile-friendly corporate communication tool that works on platforms such as Android, iOS and Web. Podio comes with features such as project tracking, file sharing and integration of Campaign Monitor, Zendesk, Evernote, Google Drive, and Dropbox. A free trial version is available. However, this corporate communication tool does not provide with video call capabilities. Among its pros are the wide range of integrations and its quality as a mobile app. When you are out and need to use your tablet or smartphone, Podio offers good integration with third party services.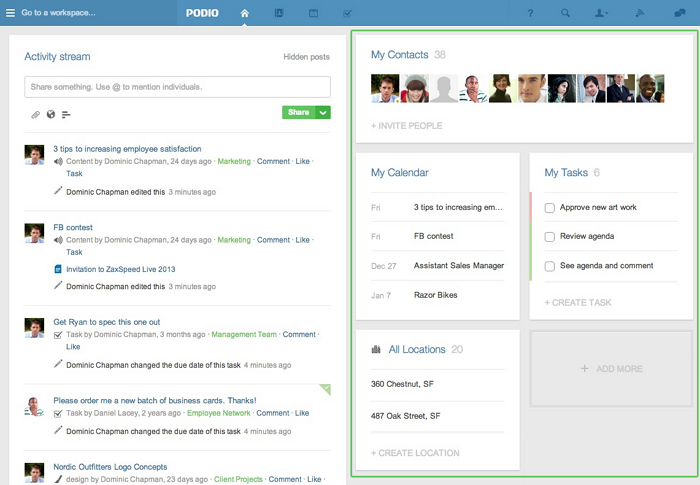 5. Trello
Trello is a corporate collaboration tool designed to help organize all your projects. It works on Android, iOS and Web platforms. The tool allows to create lists and boards, flexible project management and integration with Slack, Google Drive, GitHub and Evernote. A free version is available but it does not come with video calls capability. Trello features an easy to use and clean interface. The to-do lists created with Trello can easily be delegated amongst colleagues. It is also possible to assign comments to cards, making for a quick means to offer feedback to others.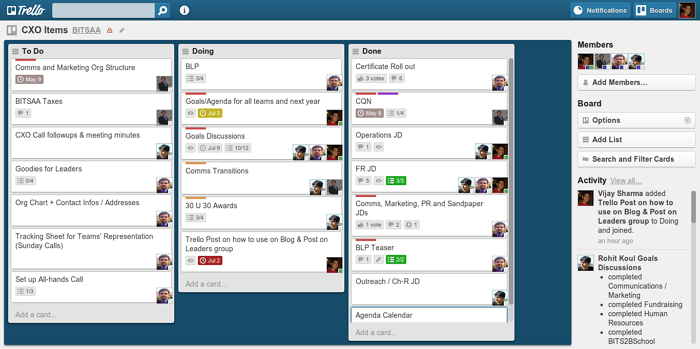 Conclusion
Individuals working in corporations do not always work together in the same office or even in the same location, country or continent. Corporate employees can work from home, or be positioned in distributed groups. Their partners and clients can also be located all over the world. In order to facilitate this kind of distributed work, corporate communication tools come in. They are designed to make it faster and easier for corporate employees to work in teams. These tools come in all sort of forms, from Chrome extensions, to iOS and Android mobile apps. We have presented above the top 5 corporate communication tools. They allow corporate employees to collaborate in real time.