How to Create A Webinar Presentation
You can see webinars just about everywhere. Webinar presentations can prove to be a strong tool to engage your clients on a one-to-one basis, no matter what the size of the audience may be. However, if you just gather things, put them together and present them, they will do no good to you, and instead, your reputation can be at stake. Since you know that webinars can prove to be immensely beneficial for your business, you anyway cannot take this risk and should invest enough time into creating a great webinar presentation. But the question is how to make a great presentation webinar. If this is what you are thinking, then continue reading and discover your answer.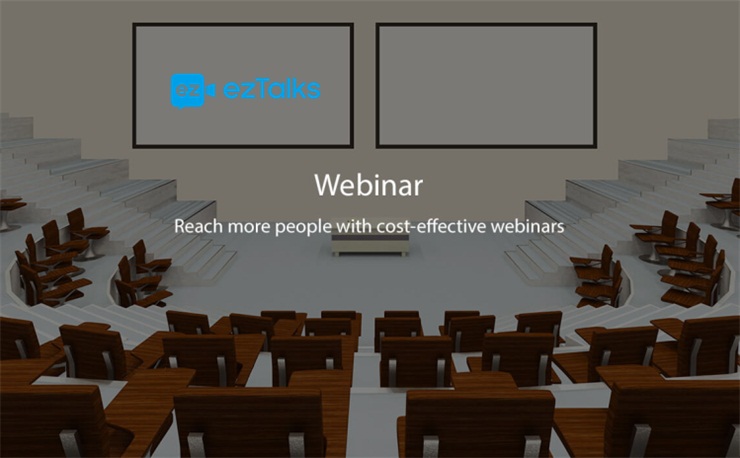 How to Create A Webinar Presentation with 6 Ways
1. Offer interesting content
The most important thing you need to do to while creating a successful webinar presentation is to develop engaging, educational, and interesting content. If your material does not offer fresh insights and is not attractive, then your audience will likely sign off right away. Your audience is any way invisible so they will not experience any guilt even if they do not spend even five minutes on your presentation.
To make your content attractive there are a few things you can do like – share several secrets or tips that the audience will not find elsewhere, select topics that prove to be helpful, plan the content much ahead of time, and begin by sharing the most important content so that you can grab the attention of your audience.
2. Use the best webinar presentation software
Just having interesting content will also not prove to be helpful if you do not use the right presentation tool to share it with your audience. ezTalks is the best presentation software that is fit to be used by small, medium, and large businesses alike. It offers HD video and audio, chatting, scheduling meetings, free screen sharing, whiteboard, and a lot more. It is also easy to use, set up, and invite the attendees. What is more interesting is that you can enjoy all these features free of cost.
3. Hold the attention of your audience right from the beginning
Begin your webinar with some interesting revelation, compelling point, or demonstrate your ability or product in a strong way. You may feel you should start by introducing yourself, and this is what most people do. But remember, you have to offer your audience something that compels them to continue listening to you, even before they learn about your position or your name. A question that the audience will want to be answered or some strong fact that you share at the beginning will pave way for an attractive and effective video presentation.
4. Direct the attendees properly
When you organize a face-to-face presentation you can use laser points or your hand to show the audience where you want their attention directed to. However, while offering a webinar presentation you do not enjoy this advantage. So, you must see to it that the slides do the same work for you. For instance, if one of your slides has 3 boxes and you want your audience to look at one of them, then you can highlight the same with some animation effect on that box. However, remember not to abuse animations.
5. Add less of text and more of visuals
If you want your presentation webinar  to be such that your audience quickly moves to sleep then you may just fill each of your slides with more and more of text. Contrarily, if you want to maintain excitement in your audience then it will be wise to include lots of relevant images, graphics, or screenshots. For instance, if you are giving a webinar presentation on the health risks of drinking, then instead of just giving bullet list on the drinking health issues, you can share images that show how people suffer when they take to excessive drinking.
Now, just using any random images is something you need to avoid. Only select images that are emotional – so that they can motivate and inspire the audience to take action, vibrant - so that they look attractive, and meaningful – images should be related to the point you are trying to make.
6. Do not stick to a slide for too long
When people watch webinars they have very limited attention spans. A slide of two minutes is actually too long as the audience is not being able to see you. Yes, they do hear you, but visuals are always more important. So, each slide should be anywhere between 30 seconds to a minute. If need be, break one point into several slides, but you should not exceed this time frame.
Now that you know how to create a webinar presentation, and that too the best one, waste no time, start working while following these tips, and your presentation surely will turn out to be super successful and will prove to be beneficial for your business.