Top 5 Messaging and Collaboration Services
Recent technological developments and increasing use of computer, internet and mobile technologies has created a collaborative work environment of business world to a great extent. The evolution of various messaging and collaboration services is one of the changes experienced by corporate world during last few years. These online collaboration services have made it easy to manage the business even if its employees are located at different location within the country or across the world. These messaging and collaboration services help in reducing the cost of communication and travelling along with increasing employee satisfaction and accessibility to information.
Some of the popular messaging and collaboration services are briefly discussed here under to help you know them more closely to find the most suitable for your business.
Top 5 Messaging and Collaboration Services
1. G Suite
It is a good web communication tool that can be used for collaborating with the teams of professionals but also for messaging instantly. It is one of the communication apps introduced by Google for especially for corporate world. It can be used by anyone having an account with Google. The users of this collaboration service can enjoy the instant messaging and email facilities along with other provided by Google. While collaborating with your team in real-time it allows you to share everything you want from screen of your desktop to your whiteboard presentations documents and files etc. you can also enjoy your own domain Gmail address, better security options, live 24/7 customer support, management of mobile devices and strong administration control along with basic benefits just by creating a G Business account. You can also perfectly integrate the reliability and power of Google while using G Suite.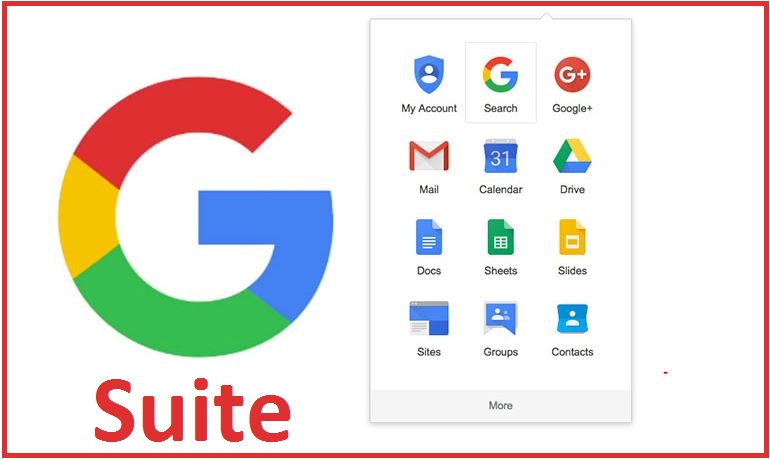 2. ezTalks Meetings
The increasing needs of communication in business have introduced various types of messaging and collaboration services for the corporate world. ezTalks Meetings is one of such services can help you to connect with your clients and employees by sending them messages along with collaborating with them online to solve same problem or work on same project, regardless of their location in this world. Some of the exclusive features of this service include scheduling meetings online, sharing screens, instant messaging, record and playback meeting proceedings along with making it easy for you to collaborate with your teams. You can get crystal clear quality of audio files and HD quality videos by using it with various types of devices including iPhone, iPad, Windows, Mac and Android phones.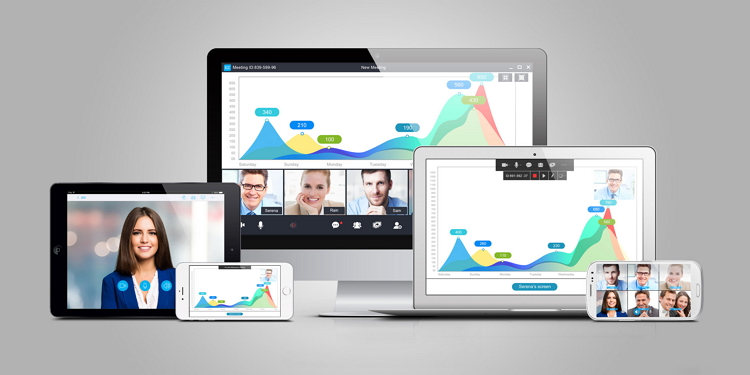 3. Workflow Max
It is another web communication software that offers messaging and collaboration services to the business world to improve the collaboration between their teams. Basically it provides comprehensive communication solution to the businesses to allow them access anything from anywhere. In this way it is a good tool for the businesses having offices at different locations all over the world. Along with messaging and collaborating with your teams it also allows you to track the progress of your work, invoicing the work completed and monitor several other important things required to achieve the goal. It can also help in managing a project, tracking the time, managing accounts at back-end, status and financial reporting and generating quotes etc. Initially you can use its free version but if you require more features then you can opt for its paid version also.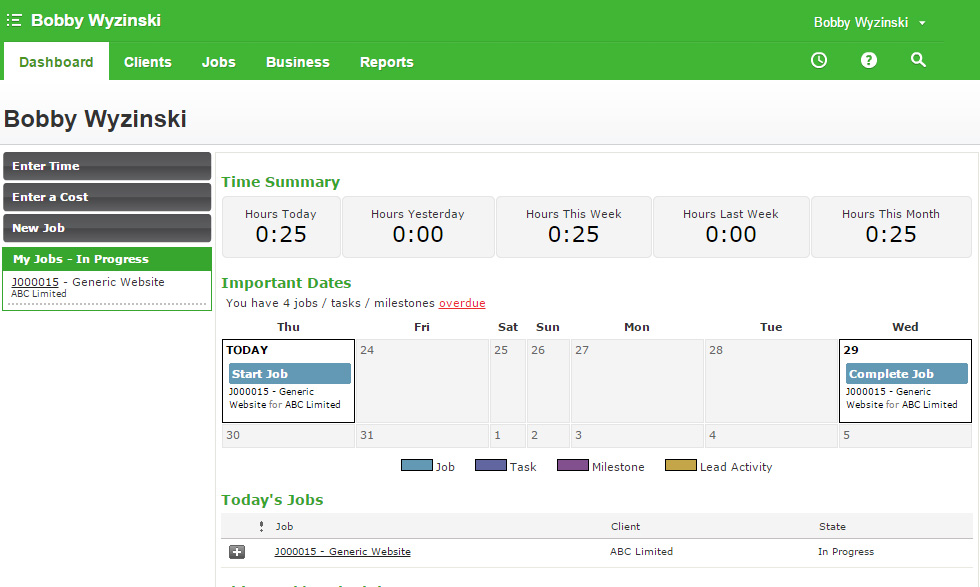 4. Trello
It can be very difficult for a person to organise various projects without being present there. But it cannot be possible unless you are using effective services for messaging and collaboration. You can use Trello on various operating systems including iOS, Android and web for effective organisation of your projects. It can be used flexibly for managing various types of projects through its mobile and web versions. You can also use it for chatting with your friends along with organising your projects. Its free version allows you to create boards and lists for your business but if you want to add more features to its services then you have to use its premium version.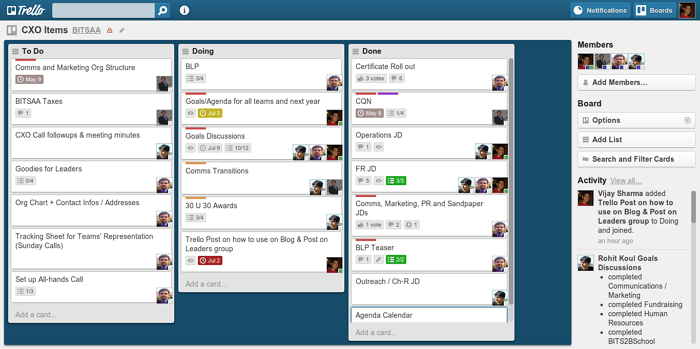 5. Slack
It is one of the most popular collaboration tools used these days that also allow instant messaging to communicate instantly with your friends or the participants of your choice. It can be used on various platforms including Windows, Web, Android, Windows phone and iOS to provide you security, excellent interface and free services. Millions of people all over the world are growing their business fast after using Slack for instant messaging and collaboration with their remotely placed teams. It can be used to send files and messages directly to different groups of people or individuals regardless of their location in this world. Along with it this online service also allows calling through video conferencing which males it better than various other online collaboration tools. It is design to be compatible with Dropbox and Google Drive.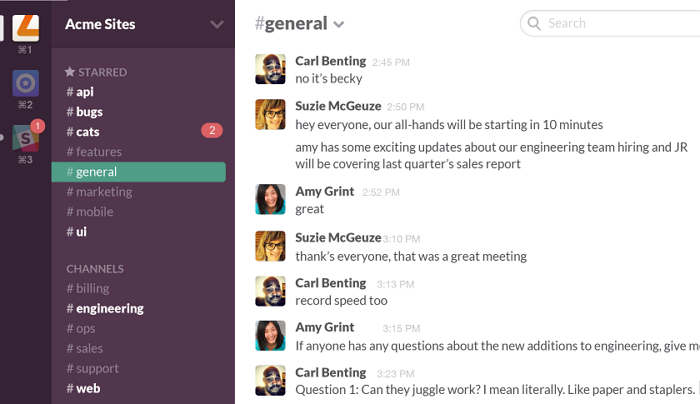 Thus, after going through the reviews of 5 top messaging and collaboration services it can be easier for you to choose the best one for your business. You should compare their features and needs of your business while choosing one for it.