The Future of Video Conferencing
Video conferencing is a visual,live connection between two or more people present in different locations,with the help of tools like ezTalks. This means of communication started gaining popularity when companies started to expand and made their presence felt throughout the world. In such scenario,it was not possible for the team members of a company present in different cities/countries to meet each other physically for meeting or to discuss important matters. Video conferencing made it possible for them to meet each other face to face even while being physically distant. Though video conferencing is extremely popular in the business world it has a great future
in store,which certainly will prove to be of great help for many. So,without wait let us get to learn how the future of video conferencing is likely to be.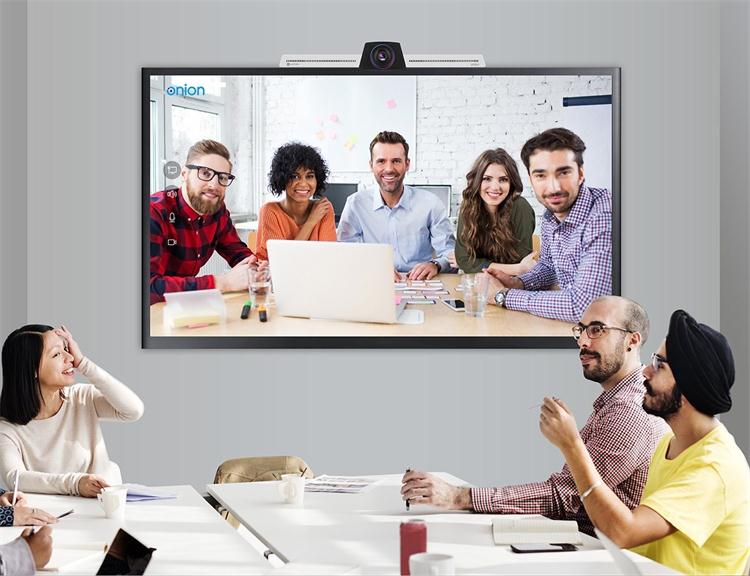 1. Trials with A Difference
Courtroom trials have always been performed in one room with lawyers,judges,witnesses,and defendants fighting it out,while the audience would sit and watch,awaiting the results. However,though trials are still important,still needed,there are so many problems that people face – lack of good lawyers in the area,high costs of traveling,high costs of taking prisoners to court,security risks,and so on. These problems needed a solution,and video conferencing matched their needs. Video conferencing serves as a mode of visual communication in the field of justice,saves resources and time,and in the future,this is likely what the courtrooms are going to prefer.Certain courtrooms are already enjoying remote participation in legal events. This gives the chance to attorneys and also other professionals to enjoy live access to hearings,trials,and depositions,and thus they are able to save expenses and time. They are even able to give counseling services to those people who live in areas where they are not able to find good lawyers. So,in the future video conferencing will prove to be the best medium to enjoy access to justice.
2. Two Way ATM Communication
Many ATMs will soon enjoy a techno-facelift. Video conferencing will be used and this will allow customers to speak to a live teller from some remote location,and thus get the right help at the time of need. Video conferencing will allow the customers to enjoy great services without necessarily having to visit a distant bank. They will be able to arrange a loan and make changes to their bank accounts easily. A built-in security related option will also be able to recognize fingerprint or face of a customer and thus there will be no need to carry any kind of ID.
Those areas that do not have a brick-and-mortar bank branch will easily be served by tellers through their ATM,all thanks to video conferencing. Such ATMs will also offer mobile phone refills,bill pay,mini statements,and other facilities. Instead of opening up brick-and-mortar banks,just establishing such multi-functional ATMs with video conferencing will greatly reduce the costs and even carbon footprint.
3. Medical Chats to Save Lives
If something can help save lives nothing can be better,and the future of video conferencing will achieve this as well. The news of a ten-year old in old Savanna Addis being saved after falling dangerously,when the doctors she was being assisted by in the Kununurra District Hospital decided to reach a pediatric neurosurgeon through live conference is not unknown. It is through the video conference that the pediatric neurosurgeon Sharon Lee was able to direct an important surgery that saved the life of the child.
Since video conferencing technology is now cheaper and easier to use,video conferencing will more prevalently be used in the medical field,and will also be available to be used by people right from their home in times of emergencies. So,even if there is a medical emergency during a flood or other natural disasters,people can still get connected to a medical specialist through video conference without having to leave their home.
Holistic disease management and telepsychiatry are amongst the latest uses of video conferencing in the medical department,which helps doctors provide the needed guidance to geriatric patients
in rural areas,or who are in the military,and others who have geographical or monetary limitations.
The current video conferencing trends have already changed things and to a big extent,and so many fields and so many people are enjoying great benefits. The future of video conferencing not only has these three but many other interesting changes to offer. However,one thing that people always need to remember is that to enjoy the maximum advantages it is important to use the best video conferencing tools like ezTalks. It is only and only then that you will be able to enjoy a flawless and perfect experience.