5 Best Webinar Software for Your Business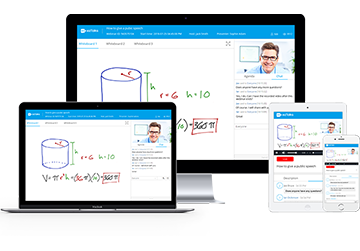 ezTalks - Best Webinar Software
Free for up to 100 ParticipantsFluent HD Video/Audio QualityScreen Sharing and WhiteboardPolls,Survey and RecordingRebranding and Paid WebinarsSign Up Free NowWebinar software isthe way that assists you to conduct an online webinar. Whether you want to educate your clients,find new customers and even strengthen your service,webinar software isa powerful helper for your business needs.It makes you cross geographic boundaries and take action in real-time. For such great benefits,let's take a look at the following 5 best webinar software thatleads to successful business easily.
1.ezTalks Webinar
ezTalks Webinaris developed by ezTalks Technology Limited,which enables your webinar a qualitative and quantitative success. ezTalks Webinar empowers you to prepare an effective webinar and avoid potential mistakes at every stage of the event: before,during and after your presentation.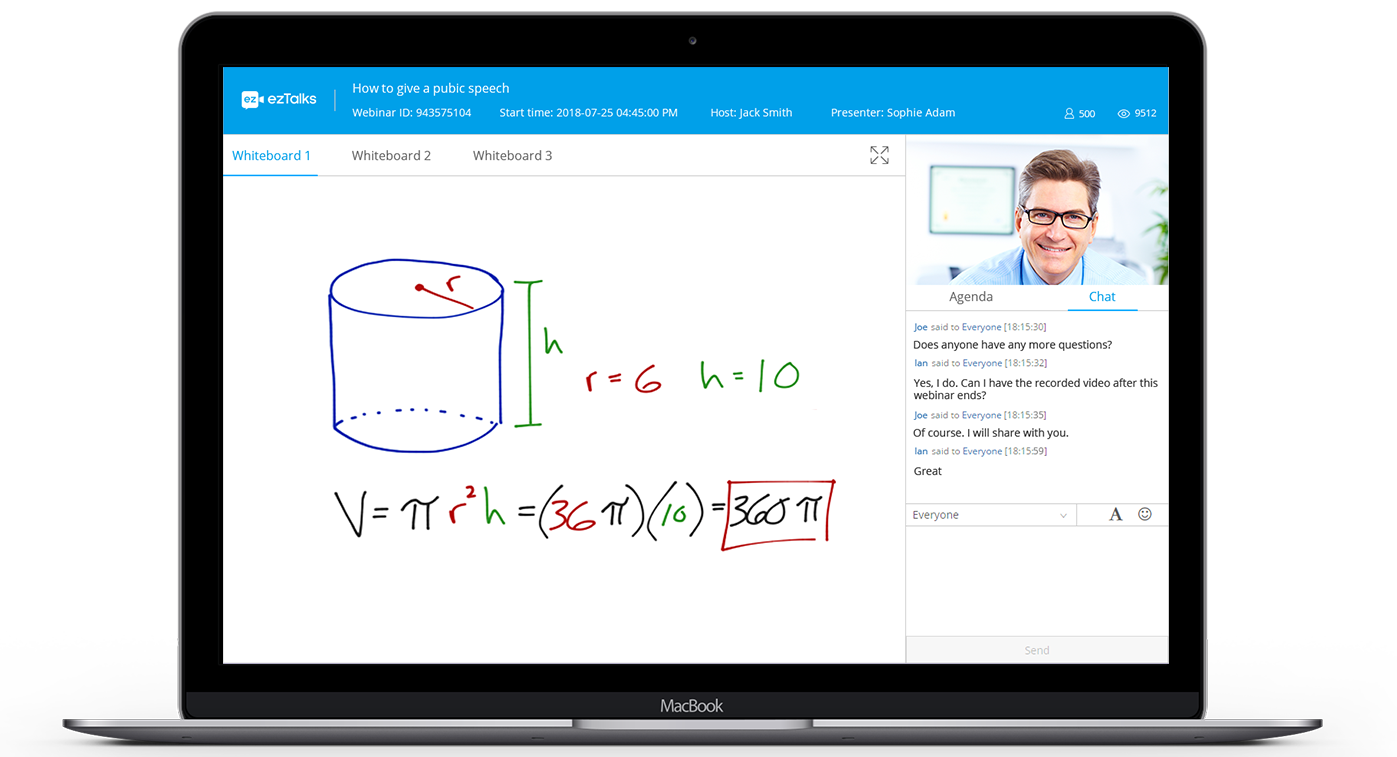 ★Extensive Compatibility
It is one of the best webinar software for Mac,Windows,iOS,Android and other devices,which allows to hold live virtual events with up to 100 interactive participants and up to 10,000 audiences per one session for free.
★Easy Preparation
It is very easy to set up and invite others to join your scheduledor instant webinar. Besides,it allows you to run custom webinars for better business brandimpact and make money with paid webinars via PayPal integration.
★Smooth Presentation
Itincludes some excellent features to facilitate your smooth presentation. Those features provide you with flexibility during your webinars regardless of the situation includeHD audio and video chat,text chat,whiteboard tool and free screen sharing.
★Better Results
ezTalks webinar enables you to record your webinarwith 1 GB free cloud storage and you can easily share your recorded webinar to your audience via a simple link.Besides,its reporting tool enables you to track your participants' interests and learn how to improve your upcoming webinar performance.
★Affordable Pricing Plan
As for the paid version,it merely starts from $19 for 25 participants,extremely suitable for small business. For large businesses of more than 100 participants,it starts from $40/mo.

Obviously,ezTalks Webinar is the best webinar software scalable for small businessandlarger businesses.
2. GoToWebinar
GoToWebinar is brought by GoToMeeting and is among the most popular option for webinar software. It is famous for its easy use and reliable platform. GoToWebinar works excellently on all kinds of devices and gives great user experience. It has "pass the control" function that allows you to give your mouse and keyboard control to any attendee at the conference. You can even share screen,presentations,desktop applications and documents. It has pricing plans for various usage scenarios. The starting plan is about $89 each month that connects up to 100 participants going for $299 each month for 1000 participants.
3. Webinar Jam
WebinarJam is one more software which uses Google+ Hangouts and offers marketing functions to it. It permits you to host huge webinars along with all the strong functions of an expert webinar tool. The software allows you to use screen,manage registrations,file sharing,and communicate with all attendees in the same software. It is made for marketers and even has landing pages which can be utilized for email notifications,registration,quizzes,polls and live offers throughout the session. It records all the webinar sessions and you can later on decide if you want to post them on YouTube or not. You can even replay those videos anytime. Pricing plan starts from $497 for one year and this is quite affordable.
4. StealthSeminar
StealthSeminar is one more webinar software which is very easy to use. It offers live webinar software and also brings together automated hybrid webinars and recorded webinars. It helps you to automate the entire process of hosting a webinar. It is said to be one of the best software for webinars. You get strong moderation tools to manage the user flow and discussions. There are a lot of features for the marketers,such as placing unlimited calls,split testing and detailed analytics. All this is provided so that you are able to analyze your work and improve it. It costs around $97 as registration charge and $69.95 for every month for up to 150 users.
5. Google+ Hangouts
Now a Google+ Hangouts is generally the easiest webinar software that is available in the market. It is fantastically fast and free. Anybody who has a Google+ account can use the software. Aside from the usual voice and video conferencing call,it permits multiple attendees to join Hangouts. People can share documents,share computer screen,chat and much more. You can even record Hangouts and publish them on YouTube. The only drawback is that it does not have any paid registrations or marketing features which you may require to conduct a professional webinar.
Conclusion
So that's our list for the best software for webinars. You can select any software from the 5 best webinar software options according to your audience size and other requirements. The most popular one here is ezTalks Webinar software as it delivers seamless experience for the whole process and uses cloud-based video conferencing technology to boost its functionality online. ezTalks is very flexible while you use it and is best webinar software for training,e-learning,marketing as well as online meetings. If your company needs a serious service,then it's time that you invest into software that gives you with high collaborations at your workplace.