7 Best Open Source Web Meeting Software Review
Web conferencing is gradually becoming one of the most preferred ways for distributed teams to interact through the internet. Online meetings not only allow you to interact with clients,potential customers and colleagues through the internet easily,but they also allow you to give personalized attention to your participants. You can access your attendees' computer remotely and you can share what is on your computer's screen with other members which are very important for technical assistance or walking a client through a certain program.
Nonetheless,staying in touch with other people through web meetings can be a costly and frustrating endeavor if you don't go for the right open source web meeting software. In this open source web meeting software review,we look at the best open source web meeting software options that are not only reliable and flexible but also affordable.
1. Buddy Meeting
This open source web meeting software can accommodate up to 25 participants per session. It supports chat,video and voice functions as well as other handy options like slide sharing,screen sharing,and whiteboard. Buddy Meeting also uses a flash,so you will not need to download anything provided you have a Flash player on your device. One demerit of the software,however,is that it does not support playback and recording. Nonetheless,it is a flexible software with a user-friendly interface and is ideal for both beginners and veterans in the world of web conferencing.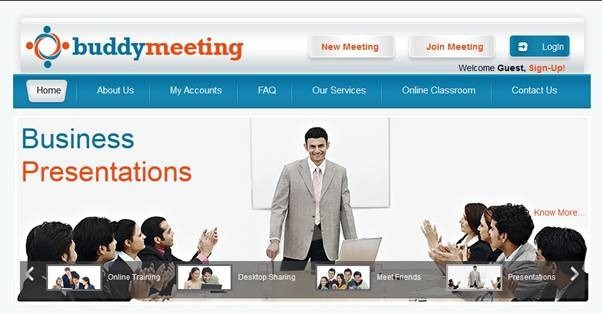 2. ezTalks Cloud Meeting
ezTalks Cloud Meeting is an open source web meeting software that offers both large and small businesses a unitary stage from which to collaborate and interact online. Integrating an innovative whiteboard,a cross platform chat,and HD video/audio functions,the cloud based system delivers a user-friendly yet comprehensive solution.
Furthermore,to enhance a user's experience,ezTalks Cloud Meeting also supports playback,recording,and scheduling which allows you to share files easily or send reminders to participants about any upcoming event. The web conferencing solution also features kick out,lock meeting and permit speak settings that give hosts total control of the meeting. You can also host or anyone can join in from virtually anywhere whether it is a laptop,tablet or mobile device.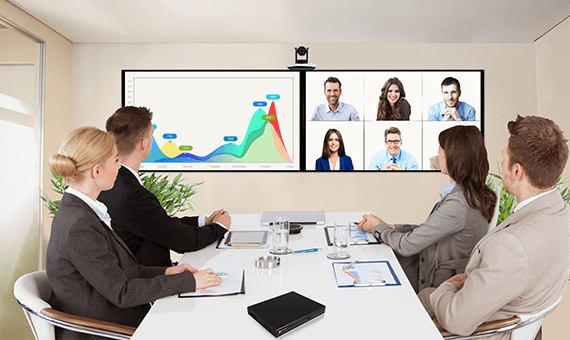 3. Mikogo
This is a free screen sharing tool modeled to streamline online meetings and web conferences. It can accommodate up to 25 people per session allowing them to share screen content synchronously without a fuss. It also offers a wide array of unique features and interactive tools such as the HTML viewer that allows attendees to join in from any mobile or computer device. It is also 100 percent browser based which means there are no downloads and as the host,anything you do or see your attendees will also see.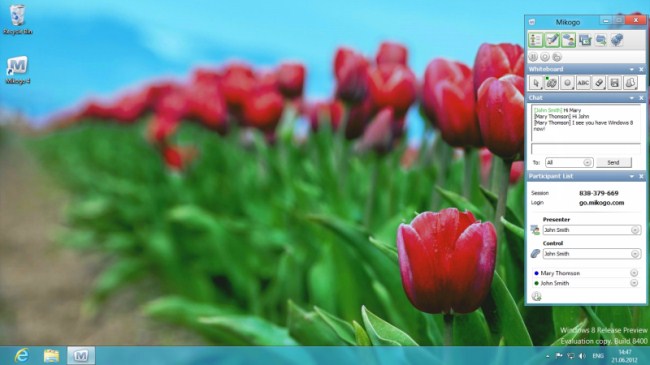 4. VMukti
VMukti is one of the most well-designed open source web conferencing tools currently available. It is awash with many handy features such as real time video/audio,whiteboard,presentation synchronization,document sharing and image sharing that make it very easy to use. The system also allows users to co-author with other participants,conduct polls during meetings,host classrooms as well as monitor cloud tabs.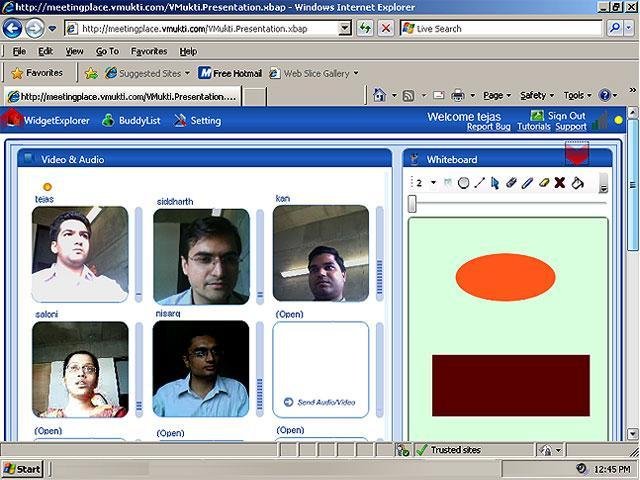 5. Adobe Connect
Adobe Connect is a feature rich web conferencing option that mainly utilizes the tech giant's experience and programs. The web based virtual meeting tool runs chat,video,and audio smoothly,regardless of the browser you use. It also allows hosts to go through their presentations in a meeting room before the actual conference starts so as to identify any issues that might come up or to learn how to move around the platform before the meeting starts.
It also has windows known as pods which focus on different features. You can set it up to only open windows with features that you need,allowing to personalize your presentation. In addition,the brand's work with commercial and government agencies means it has a very solid focus on security which is ideal if you are dealing with confidential data.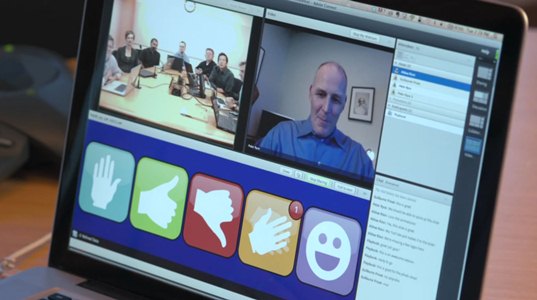 6. Jitsi
The high-quality web conferencing solution has many handy perks such as an integrated chat support,desktop sharing,Opus and full security encryption that make it very flexible and reliable.A host can also share files or send video conferencing and webinar invites to their attendees thanks to the customized URLs. Other important features of the tool include: an integrated media library,an active chat support community and video relay. It also runs on all operating systems and if you encounter any problems their website provides an FAQ page that covers almost all important topics which can be very beneficial if you are new to the game.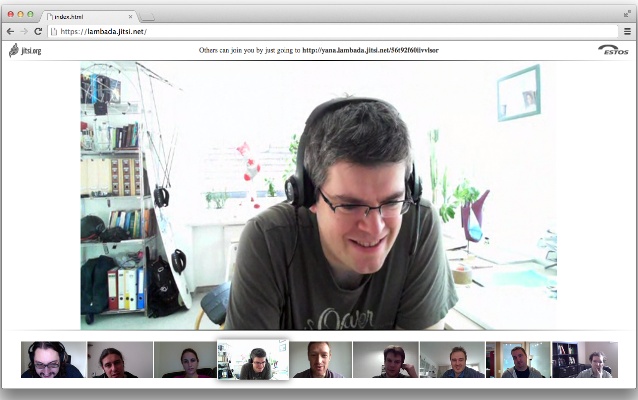 7. Apache Open Meetings
This is one of the most widely used open source conferencing software. It features instant messaging,video conferencing,document sharing,document editing and a Red5 streaming server that allows users to share and stream remotely. The tool also provides screen sharing,microphone,and webcam support.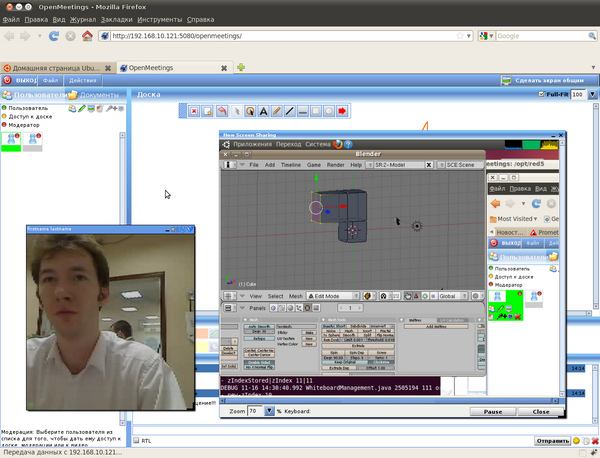 These 7 picks are the most reliable open source web conferencing platforms. Each of these platforms is very easy to use and perks some of the best features and tools compared to other related web meeting software. Some even have options for webinar and webcasting services that give users an opportunity to host meeting both live and recorded easily regardless of their audience size!