What Is Instant Messaging?
In today's fast paced world,instant communication is not only increasingly available,it is becoming a necessity. Businesses that span the globe rely on real-time communication in one form or other despite the time differences of staff or customers; education is incorporating various systems as part of its expansion into online courses,whether they are Massive Open Online Courses (MOOCs) or Small Private Online Courses (SPOCs); there is also the social need for prompt communication that allows friends and families to keep in daily contact.
Before we talk about instant messaging services,though,it is important to understand what Instant Messaging (IM) is and the history and general features of IM'ing.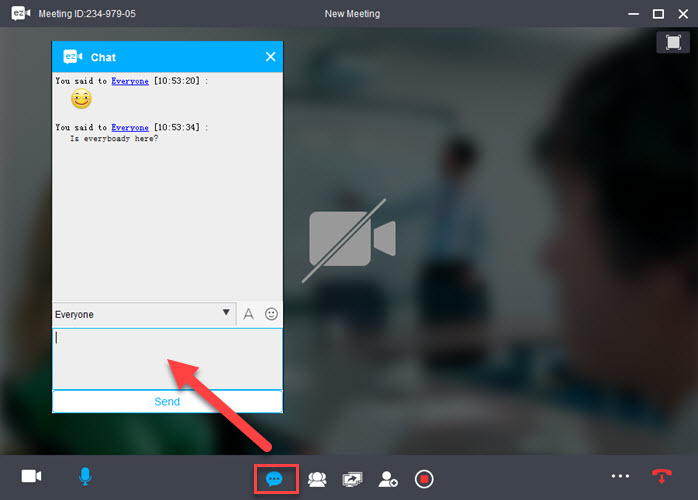 What Is Instant Messaging
The definition of instant messages,or IMs,are any form of real-time text based communications sent from one person in a network (public or private) to any one or more people who share that network. The message will arrive instantaneously on the recipient's specific medium of communication (this can be a phone,smartphone,computer/laptop,or tablet).Instant Messaging relies on transmitting a message through wireless phone signals or through Internet systems using a software or program specifically designed for creating an IM network. While initial IM networks were restricted to text only,modern IM networks allow for text,graphic,audio,video,and even video conferencing among participants.
The History of Instant Messaging
Instant Messaging has been around for a long time,but it was not until Mirabilis,an Israeli-based company,started a software called ICQ (1996) that it really took off. As ICQ demonstrated the success and market feasibility of instant messaging over the Internet,other businesses came up with their own versions,including AIM (AOL Instant Messenger) in 1997,YAHOO! Messenger in 1998,and MS Messenger (later Live Messenger) in 1999. Other companies would release comprehensive programs such as JABBER,Pidgin,Miranda and Trillian,which would allow users to run all their Instant Messaging IDs through one software instead.
The next major revolution would come from SKYPE in 2003,which not only allowed instant messaging,but also video and voice chat with VoIP (Voice over Internet Protocol) networking,and even computer-to-landline phone service. While the instant messaging element has never been Skype's strongest point compared to its other features,notably video conferencing,it has proven useful for sending messages across time zones.
General Features of Instant Messaging
Instant Messaging is an amazingly useful tool because of everything that it has to offer. Among the benefits of instant messaging are:
It is real-time,so a message sent from one person to another is usually received immediately (though technical difficulties may delay receipt).
While earlier versions of IM had character limits,improvements to technology have eliminated most text-based limitations.
Most IM programs now offer VoIP and video interfaces,which is helpful when intonation and vocal inflection are important in the message.
Along with VoIP and video interfaces,some IM programs can allow for video conferencing between multiple individuals or groups.
IM software can also be used to exchange files,images,and weblinks in the same real-time fashion as sending messages.
While IM was originally restricted to computers,it is now entirely mobile (phone and smartphone compatible) and can use either a telephone data network or local WiFi hotspots.
Different platforms may have other features as well,but most systems should have all of these features; if they do not,then you should consider looking into a new software solution.
ezTalks Solutions
For those looking for an instant messaging or video conferencing platform,ezTalks can provide a solution for your needs. ezTalks Cloud Meeting has,along with the general features of most instant messaging platforms,additional features that are not available in other systems currently. The features we have available include:
- HD Video and Audio: our High Definition Video and Audio will ensure that participants can see and hear you as clearly as possible.
- Recording and Playback: most platforms do not allow for recording of video and audio; at ezTalks,we know it is important to be able to review and revisit information,and as such,we offer this as a standard feature.
- Interactive Whiteboard: If you need to diagram,draw,map or write out,our whiteboard feature will allow you to share what you've done with all participants.
- Group Scheduling: The ezTalks system allows you to share and arrange scheduling in real-time over your group network.
- More Control Features: To allow for the greatest flexibility in application,ezTalks provides a number of control features including muting all speakers,controlling who speaks through the Permit control,lock the meeting,and booting unwelcome or unwanted members.
- Cross-Platform Chat: This allows for group (public) or individual (private) messaging.
- Multi-OS Support: ezTalks supports Windows,Mac,Android,and iOS systems,allowing for a wide range of systems and devices that can utilize our platform.
- Cloud Service: ezTalks even offers a cloud service for clients who are interested.
Instant messaging,a form of immediate,real-time communication usually over a telephone or IP network that is instantly available to members of a private network or shared group. At ezTalks,we work to provide for your communication needs; by providing an instant messaging and conferencing platform,we ensure that your communications needs are met.