6 Popular Instant Messaging Providers
Instant Messaging has taken the world by storm dislodging conventional techniques of communication and becoming the most popular way of real-time communication. Texting is both discreet and fast. In comparison to typical voice calls, not only are the cost significantly lower, it affords you ample time for you to formulate your message through editing your text prior to sending it.
No wonder it has slowly out-muscled voice calling as the most reliable instant communication method. And with smartphone users continually growing in numbers, there is the development of more and more instant messaging apps.
Nonetheless, have you ever taken the time to identify who is behind these swift and discreet instant messaging software and apps? Who is the best instant messaging provider? If you need an instant messaging solution, below are the 6 best and most popular instant messaging providers available on the market.
1. Skype
A branch of the Microsoft Company, Skype has forged its repute as a quality and dependable instant messaging provider with their Skype platform. Aside from instant messaging capacity, they have packed their platform with an assortment of useful features including video calling, instant sharing of videos and files and emoticons among others.
Not only can you instantly communicate with an individual, but you can also modify your messaging to an exclusive group messaging not to mention group chats and group video chats. What's more, you can also turn off notifications from people or groups that you actually do not like. Finally, Skype is among the list of cloud-enabled providers, a factor that makes it amongst the top three popular instant messaging providers- meaning that all files, messages, and images are stored on the cloud and can be accessed anywhere at any time!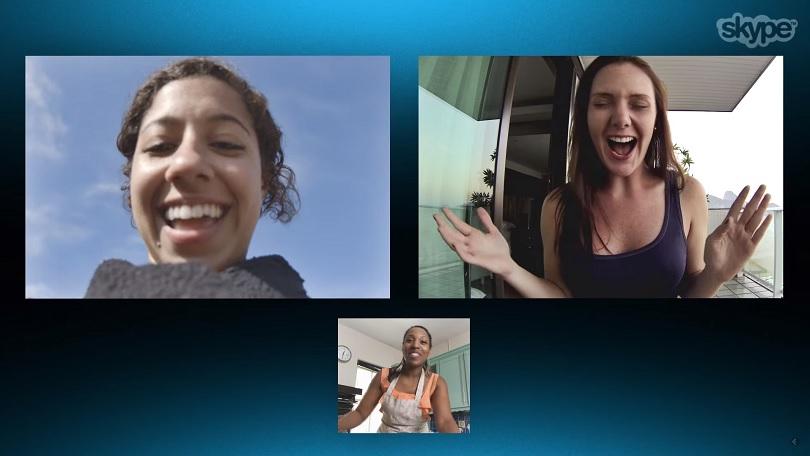 2. ezTalks
ezTalks has phenomenally carved its space amidst the stiff competitive market of instant messaging and video collaboration market. Generally, it offers solutions for successful hosting and conducting of meetings. Aside from the monumental role of facilitating online conference services at minimal data costs and offering high-quality audio and video, it also facilitates cross-platform chats such as sending both public and personal messages instantly.
The provider designs its apps in a format that is compatible with virtually all internet-enabled devices and smartphones such as tablets and laptops to give you an easy time completing your communication anywhere at any time.
With ezTalks, you can not only schedule but arrange meetings, manage and control your meeting by in dictating and controlling presenters on the screens, who attends and who talks in the meetings. Finally, not only can you record and play meeting later, you also have a whiteboard where you can draw and expound your ideas.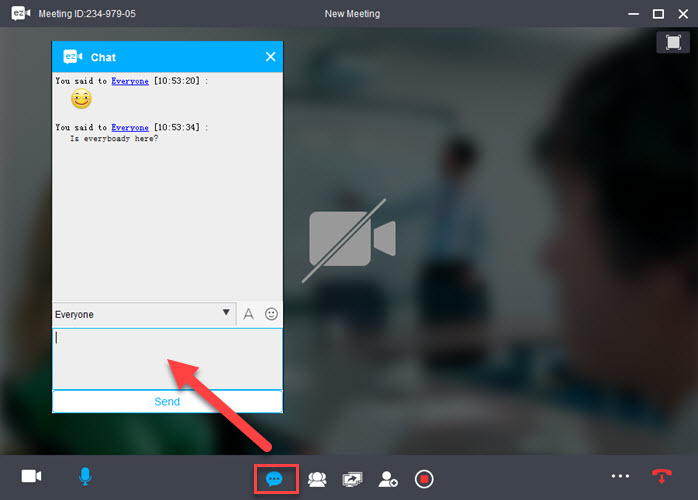 3. Slack
Slack has in recent years emerged as among the most dependable instant message providers. One of its main stand-out features is that its products are compatible with numerous operating systems and software. They offer numerous channel concepts that allow you to send messages (personal) either to a group or single individuals.
And better yet, these messages can be saved and archived for future use.
Moreover, it also facilitates message pinning and you can see them anytime. With a drag and drop provision, it also allows you easily share files and if they are located in different places such as Dropbox or Google Drive, you can put a simple link. Your documents are instantly synched and as such immediately emerge on its search list. See why it makes the list of best three popular instant messaging providers?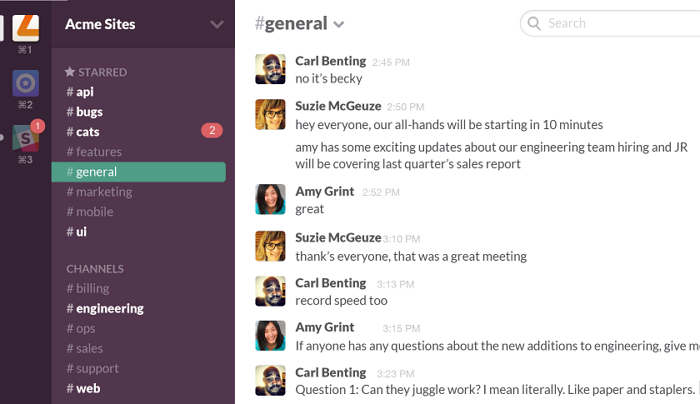 4. Telegram
Telegram has forged its repute as among the three popular instant messaging providers for its ability to guarantee data security. Surprisingly, it offers a 'self-destruct' feature that gives you the ability to completely wipe your chats from the web database.
Moreover, aside from being quite easy to use, it allows you to instantly text with an approximate 500 individuals. They provide a simple and easy to comprehend interface and also allow you to create channels where you can post videos and others users can subscribe.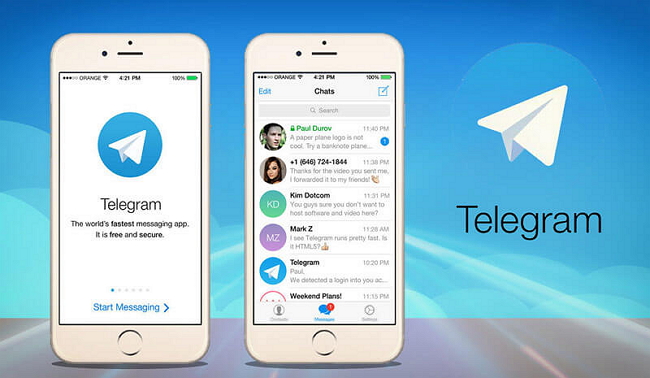 5. WhatsApp
One of the most popular instant messaging platforms in the world is WhatsApp. Not only has WhatsApp group established a free and simple to setup platform, it has also made it that it is also similarly simple to use. The provider has recently made significant strides after introducing video and voice calling feature that now allows you to not only make calls free- over the internet but also even exchange videos.
Its group chat allows a maximum of 256 participants- an amazing feat considering it is free to get WhatsApp. The provider has designed it in distinct formulas compatible with both smartphones and internet-enabled devices such as Laptops and tablets.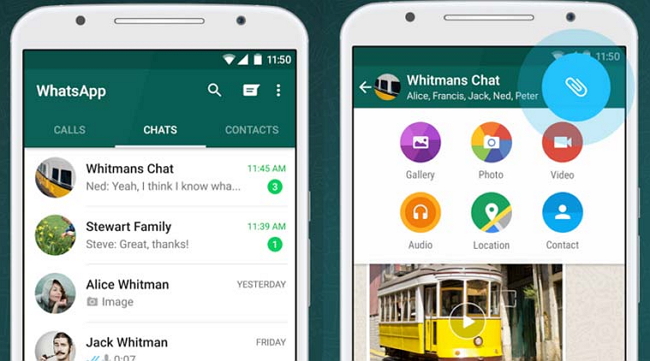 6. Facebook
Integrated with the conventional app, Facebook Corporation has devised its way to the top as a reliable instant messaging provider with their exclusive Facebook Messenger. Facebook has integrated this platform with their app to offer a better and well-refined platform that allows instant messaging. Compared to the app, it organizes the messages better than the app making it a fan favorite for texting.
What's more, Facebook Corporation has synced it with the app to ensure that all your friends are subsequently synched automatically into this app eradicating the need to manually copy and transfer numbers and names. In addition, Facebook through this platform allows you to carry out video and voice calls at no added charges.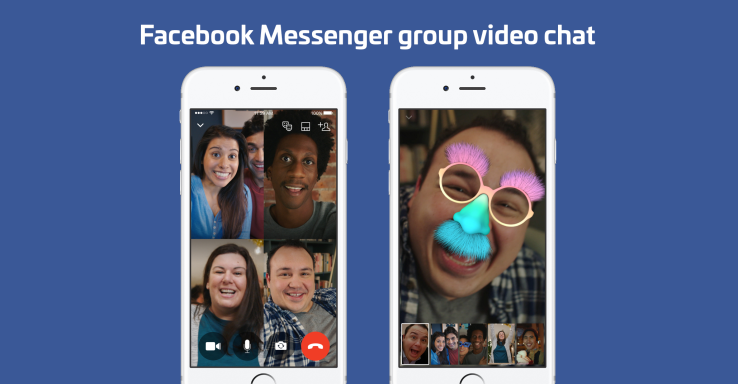 Conclusion
Not only does instant messaging make communication seamless, it also saves on both costs and time. You can remain connected despite your location and can also communicate with multiple individuals in a matter of seconds. Instant messaging providers make this possible. With the various technological advancements, they continually refine their services and platforms to ensure you quickly and easily convey your messages to your audience in the best way possible. If you want to communicate instantly and in real time and are not sure which platform to use, consider these 6 popular instant messaging providers.