Uses of Telecommunication
Telecommunication has witnessed exponential growth over the past few decades. This technological advancement has impacted almost every part of human life. The use of telecommunication has not only made it easy for friends and family to keep in touch but also helped businesses to meet a bigger part of their communication and security needs. There's a plethora of other benefits that come with telecommunication and they affect various sectors differently.
With entry of different technology equipment manufacturers and service providers into the industry, there have been significant improvements in telecommunication. The telecom sector brings together a number of sub-sectors including network security providers, network operators, telecom infrastructure, billing companies, enterprise communication and telecom software. It also features other sub-sectors like handset manufacturers, telecom equipment manufacturers and Value Added Service providers.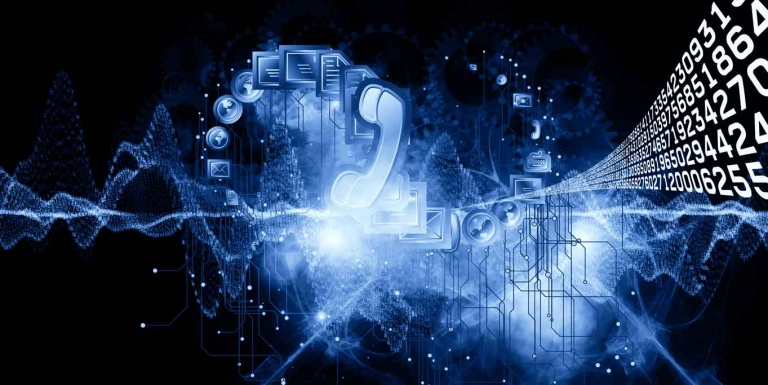 In this article, we are going to look at how telecommunication has impacted the various spheres of human as well as major sectors of the economy.
Uses of Telecommunication in Daily Life
1. Distant Communication
Gone are the days where one could send letters to family and friends or visit a telephone booth to make a call to someone, who might not even be available. Today, contacting other people from any part of the world is way easier that before with the use of computers, handsets and the internet. People can communicate via phone calls, text messages, e-mails or through social media platforms. Telecom has simply made keeping in touch with loved ones more convenient, efficient and less costly.
2. Entertainment
The growth of telecommunication has completely changed the entertainment landscape. Nowadays, people can access hundreds of TV channels to watch news, movies and music. With the emergency of such sites as YouTube, people can view and/or download their favorite music videos from anywhere at any time. The music files can also share with other people over social media platforms or via mobile apps.
3. Socialization
With more and more people getting entangled in their work and careers, it's hard to find time for social life. But the growth of social media platforms has really done much in filling that gap. Today, one can connect and meet new people through Facebook, Instagram, Facebook or Twitter while at work. People are also using mobile phone applications like Skype, Whatsapp, Google Hangouts and ezTalks app to interact live by making video calls. In addition, through the numerous dating apps available in the market today, people can find conveniently mates from any part of the world online. These platforms allow people to share their experiences through photos, videos and text, which makes dating and forming relationships hassle-free.
Uses of Telecommunication in Banking
1. Customer Service
Banking products and services today touch on almost each and every one of us. With the ever expanding customer base, it's only inherent for banks and other financial institutions to invest in exceptional customer support infrastructure. Customers may need to check on their account balances, inquire about bank products and services or present relating to their bank accounts or transactions. Using a robust customer call center, reliable online portal and efficient email response service, banks can engage with and resolve customer issues quite seamlessly.
2. Integrated Voice Response (IVR) and Call-back Manager
IVR and call-back manager are key technologies that can be used by banking institutions that are trying to align their global businesses and IT strategies to improving customer care. The Implementation of IVR can particularly help a bank to provide high-quality and consistent customer support. It can also help the bank to consolidate its self-service infrastructure and applications, which can lead to overall improvement in customer service provision.
The use of call-back managed can also provide a great boost in streamlining bank operations. For instance, when a customer calls a bank's contact center and no one is responding fast, he or she can request for a call-back time and/or number instead of waiting on the line for an indefinite amount of time. This can help a bank improve its customer support and satisfaction as well.
3. Mobile Bank Transactions
The growth of technology in banking over the past few years has not only allowed customers to make transactions using their PCs but also make payments through their mobile phones. Today, people can access their bank accounts, make deposits, withdraw cash and check balances right from their phones. The integration of mobile banking apps has really brought convenience in managing personal bank accounts and making transactions. But with major security challenges like fraud haunting this form of banking, most financial institutions are now investing more resources on improving user authentication and protection of personal data.
Uses of Telecommunication in Business
1. Communication Logistics
In the past, companies would spend a substantial amount of their time and money travelling to meet up with clients, employees and/or business partners. Nowadays, telecommunication technologies such as teleconferencing, video calling and telepresence have made holding global meetings easier than ever. Businesses can now have instant face-to-face communication with oversea customers and partners without the need to travel or wait too long to get correspondence. That has allowed many companies to enjoy faster decision-making, which a perfect recipe for improved performance and growth.
2. Business Meetings
With advancement in telecommunication technology, companies can interact with important business players not only via phone calls but also through the internet. For instance, the use of video conference systems has really made it easier for people from different geographical locations to interact in real-time over a live video feed. With such software as ezTalks Cloud Meeting, a business can organize online meetings with employees, clients and business partners hassle-free.
The software allows participants to join in the meeting from anywhere using their PCs, smartphones or tablets. ezTalks free plan can host up to 100 participants in a meeting simultaneously while its paid plan accommodates up to 500 attendees at once. With such a huge meeting capacity, businesses can enjoy greater convenience in holding meetings while saving more on meeting costs.
3. Employee Collaboration
Cross-team collaboration is an important aspect when it comes to inspiring performance and productivity on any company project. And telecom solutions such as video conferencing offer viable options for employees from different departments to meet, regardless on the geographical distance between them.
The latest video conference systems are engineered with a range of interactive tools that allow people to interact as if they were in the same room. With leading products like ezTalks Onion, employees can enjoy full HD video & audio, instant screen/file sharing, innovative whiteboards and cross-platform chats. That gives cross team collaboration the platform to engage in meaningful discussions which will steer performance of a project.
4. International Clientele
The use of internet has contributed greatly to the growth of e-commerce. Businesses are now able to reach out to many customers through their online-based websites, social media platforms and through television commercials. The geographical boundaries between businesses and consumers have been broken and companies are now enjoying more profits due to increased customer base. Clipart & PNG image source from pngkey, nicepng, pikpng, pinclipart.
Conclusion
The use of telecommunication technology is this era is just immeasurable. Its effects can be felt from the cities all through to the remote villages. While some of the telecom solutions are designed for businesses others are made for individual use. But they all aim at fulfilling one goal-transforming the world into a global village where transfer and sharing of data is more efficient, reliable and convenient.