6 Online Learning Tools for Students
Online learning tools can have more than a single definition because there is more than one tool that is used for that purpose. These tools may refer to applications, programs or technology that is available through an internet connection. This now enhances the ability of the teacher to present information and the student to access the information.
Online learning tools make it possible for face-to-face instruction from a teacher to a student on the other end by use of monitor screens. The ability of the online tools to also convey excellent sound makes it possible for communication to take place between the teacher and student.
Below is a list of online learning tools that can be easily accessed and used for students.
1. ezTalks Cloud Meeting
ezTalks Cloud Meeting is among the most efficient and readily available online learning tools. This tool is by far one of the most efficient online learning tools for adults and students in the world. Among its features is high definition video and audio output, and an innovative whiteboard which allows users to draw up their ideas by use of either pencil, highlighter, eraser, text, screen capture and other tools.
Users of this platform also enjoy a cross-platform chat where they can instantly send messages either privately or even publicly. This platform also supports future playback of meetings that had been scheduled at a time when all attendees were not present. Most of the e-Learning tools and technologies contain this feature in order to allow users who missed out on a meeting that had been scheduled earlier to get all the information they missed.
The organizer of a meeting can be fully guaranteed of orderliness through the features of control that ezTalks Cloud Meeting contains. These features include; make presenter, mute all, permit speak, lock meeting, kick out and other settings. This gives full control of the meeting to the organizer of the meeting.

2. BigBlueButton
BigBlueButton is second in line and it is a web conferencing system designed for online learning. This tool is tailor made for teachers. It enables the sharing of audio slides, chat, video and desktop with students. It also contains a built in polling which makes it easy to engage students. The ability to record your lecturer makes it possible for the students to review the sermons later.
While using the whiteboard tool in the platform, the annotations are automatically displayed back to the students automatically in real time. Presenters on this platform have the ability to zoom, draw, and highlight thus making their points clearer to their remote students. This makes it a super-efficient online learning tool for college students. Also, there is no limit when it comes to the number of webcams you can share in a session. It is only limited by bandwidth.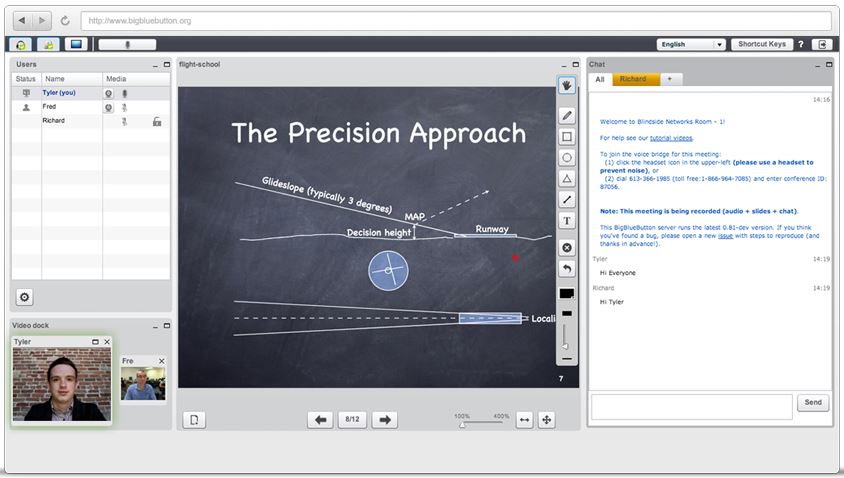 3. iMeet
iMeet is the third online learning platform in line. It is an all-in-one web, video and audio conferencing solution that gives users the tools to collaborate and communicate effectively. On this platform, users can chat with contacts, make peer-to-peer voice calls and share presentations. This platform features Dolby voice which plays a key role in creating a richer and more efficient conferencing experience that feels like a face-to-face meeting.
On this platform, you can connect with up to 125 people in your own customized online meeting room. HD video performance on this platform makes the online meetings as effective as meeting your attendees in person. Attendees can also connect from anywhere using any devices. This platform also features a sleek and intuitive interface that the meeting experience more engaging. This is a perfect online learning tool for adults.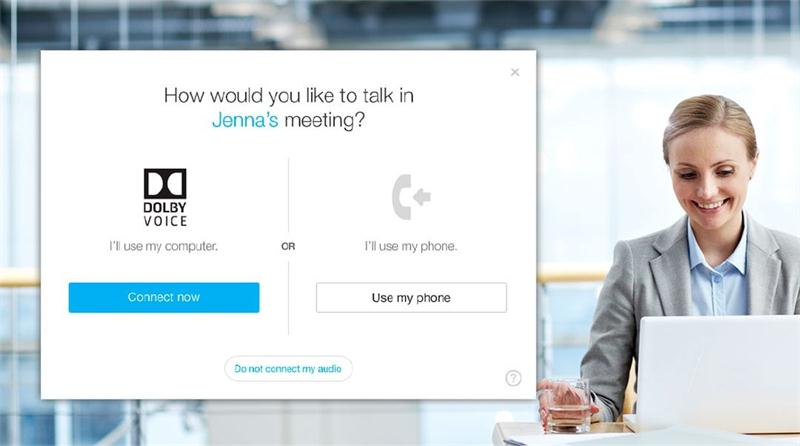 4. Join.me
Join.me is the fourth online learning tool in line. On this platform, all advanced audio features are included as standard in your join.me business or pro license. Audio controls contain features used by meeting organizers such as active speaker, roll call and individual mute. In addition to top class high definition videos, join.me offers video bubbles. Thus, users can view live video bubbles of one another during video only meetings or while simultaneously sharing screens. This makes it quite captivating for the users at large.
On join.me, users can be mobile to the extent that they hold meetings on the road from their iPad or iPhone or even Android devices. Additionally, mobile whiteboard for iPad and iPhone offers a whole new way to collaborate and brainstorm. This feature makes the platform become a more efficient online learning tool for college students.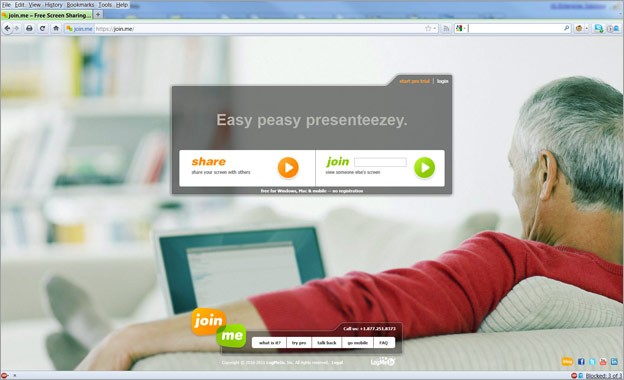 5. Amazon Chime
Users of this platform enjoy services such as online meetings, video conferencing audio calls, chats and to share content universally both outside and inside your organization. This platform frees users to work from anywhere. Amazon Chime ensures a frustration-free online meeting as meetings start on time and they are easy to join. On this platform, meetings call you and by just a single tap you can either join or notify participants that you are getting late.
Also, crystal clear audio and high definition videos keep the attendees focused on the discussion they are having. Amazon Chime also supports mobility and users can take their meetings anywhere by use of an application available for Android, iOS, Mac and Windows. This feature helps redefine learning tools definition by the way they work and their efficiency. This is perfect e-learning tools and technologies.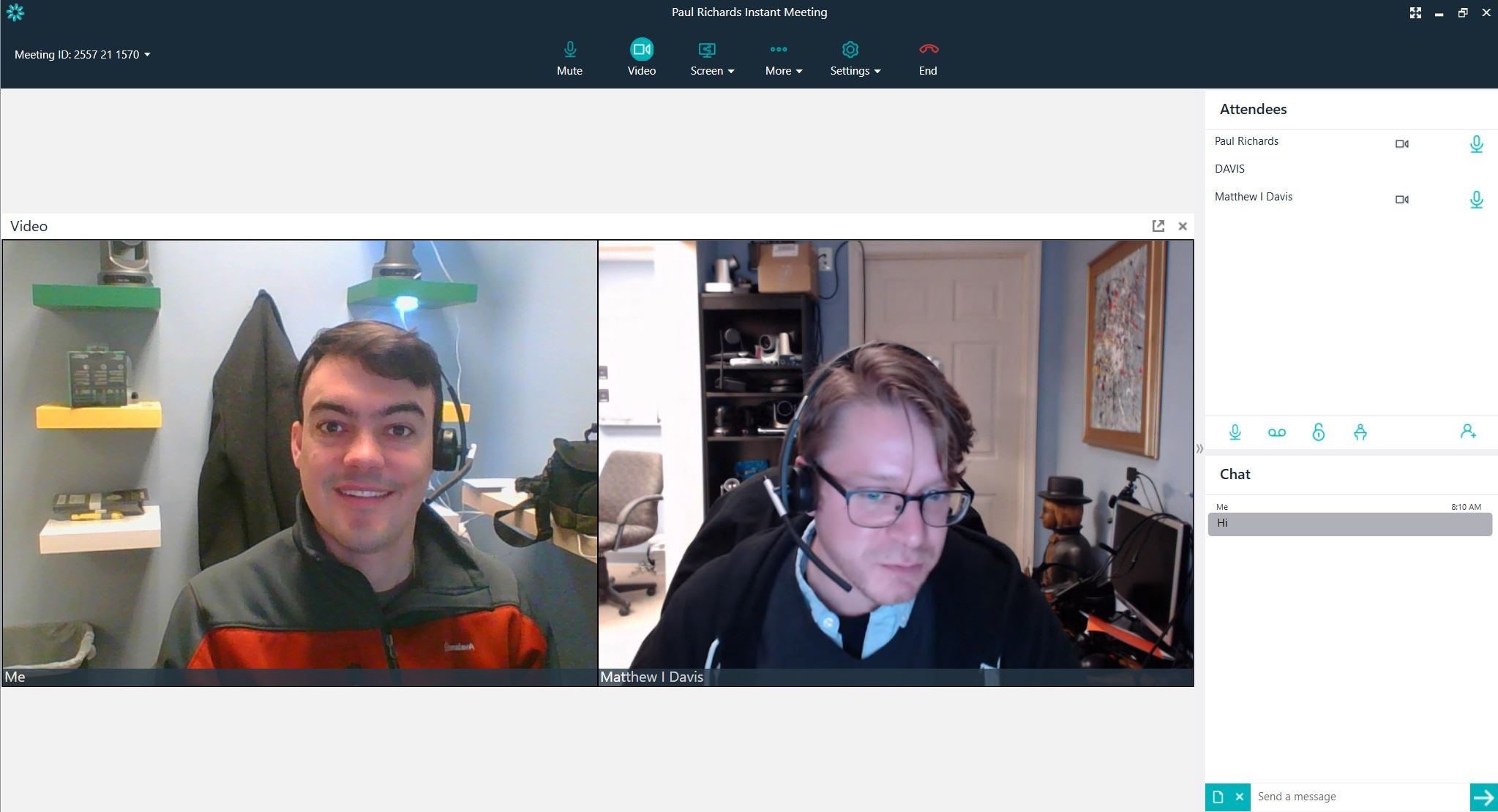 6. Zoho Meeting
Having an online meeting is more than sharing your screen. Zoho Meeting is an online learning tool that redefines online meetings. With audio conferencing, instant chat collaboration, ability to change presenters, RSVP scheduling, multi-languages and different time zones supported, Zoho Meeting offers top class online meeting and learning services.
On this platform, users can conduct unlimited meetings with secure screen sharing without forgetting easy connection through firewall and proxy set-up. This platform is simple and secure, contains smart collaboration, easy administration and users can meet anyone from anywhere.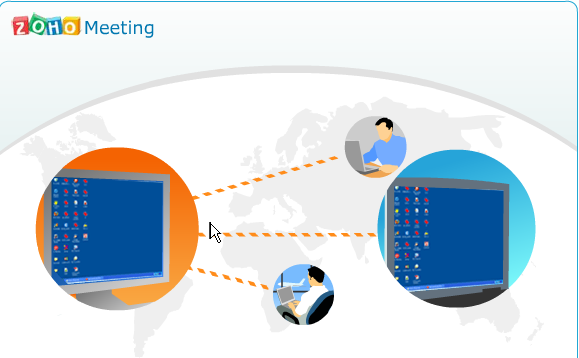 In conclusion, the above stated online learning tools are readily available for all and can be used to conduct any type of meeting online, including teacher-student meetings.