What Is Web Conferencing?
Web conferencing enables its users to hold live meetings,conferencing,presentations and trainings with the internet as its medium. With this service you can choose real-time point-to-point communications or multicast communications from one sender to many receivers. The basic idea of this communication platform is to stream data like text messages,voice or video call or chat across the wide geographically located places.
Web Conferencing Definition
According to the definition given by Cambridge Dictionary,web conference is a system by which many computer users can communicate with each other all at the same time using webcams over the internet.So what is a web conference?It enables voice and video conferencing. Support screen annotation,polling,speaker management,chat discussions,shared whiteboards are some of the platforms that are also used. Now with the help of a web browser you get access to web browsing platforms,but to get access to all the features you need to download as well as install. The main purpose is to conduct business meetings,seminars,presentations,online education and even offer direct customer support through remote keyboard mouse control.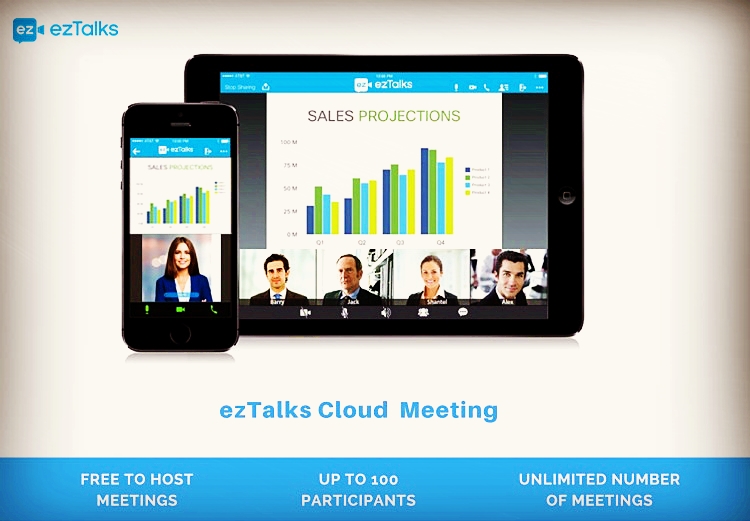 How Web Conferencing Works
About web conferencing and how it works is simple to understand. Companies can opt to purchase conference software or carry the meeting themselves or choose a specific hosting service. If you opt for hosting services they will provide you the software and server space for conducting the meetings. In both ways you must have ample server space and bandwidth to carry out the functions effectively.
Now,depending on the type of software you can choose any of the following options:
Slide show presentation like Power Point.
Send pictures or videos through web cams
Write or draw on white board and explain using a mic
Enable screen sharing using the moderator's computer desktop
Use audio chat to ask or reply to questions
Tools used for web video conferencing:
XML,HTML and ASP markup
Java scripts
Flash animation
Instant messaging
Streaming audio and video
What Is Web Conferencing Used for?
If you check about web conferencing programs on the internet,you will find numerous options available to you. Chat and instant messaging is the most common form of host text-based group discussions. Higher level or more sophisticated level uses web cams and video streaming to share documents online. Some uses computer and internet based system while some use telephone based system for audio content distribution.
ezTalk is one such popular host which can enable to boost your business by connecting with over hundreds of participants. As one of the most innovative platforms for cloud video conferencing,ezTalks Meetings provides rich features,such as HD video & audio,innovative whiteboard,instant screen and content sharing,cross platform chat,control and management,recording and playback,and so on.
Understanding a Conference Bridge
Now a conference bridge allows the participants to be connected over the phone call. This requires a virtual meeting room and a phone line to make the call. A meeting of such type can hold dozens of participants but in case of a three way calling you will find only a total of three participants. Companies usually prefer this method as the cost of travelling and time can be saved. And they have to just pay for the one on site meeting cost.
Features:
For a conference bridge there will be an administrator to assign DID numbers to the respective conference room.
Some participants can be secured by a pin number while some use a common pin number all the users.
A graphical user interface is also used in the case of advanced conference system and allows you to see and know who has joined the conference.
In special cases dynamic meeting rooms are also created which is for huge systems where capacity is an issue.
The Bottom Line
With the advance in technology,it has become possible for companies to create a virtual space enabling easy means of communication. This is an important requirement in the current scenario as time and money is something which is not available in plenty. Staying connected with people has also become easier and participants can join from anywhere at any time across the globe. Be it a small,start up or big business chooses web conferencing as you can start up any meeting faster than any other conferencing method. With better communication,you can find out the problems and resolve them within a short span of time. This is a very positive step as this greatly enhances the productivity of the organization.
But it has been found that small businesses are moving towards web-based conferencing platforms that do not require software download. The major reason for companies opting online meeting over traditional conferencing is the time factor which is a major concern for all.