3 Disadvantages of Video Conferencing You Should Know
The appearance of video conferencing make it possible for you to have a collaborative conservation online with others anytime,anywhere. Video conferencing system can be used to host video meetings,online training,webinars and video presentations in various industries such as enterprise,government,education,training,healthcare,law,finance,military,community and etc. The advantages and benefits of video conferencing are abundant,however,it still has its own disadvantages and drawbacks.
1. Video conferencing needs a highly strict Internet connection environment.
The first disadvantage of video conferencing is that it needs to be conducted in a highly strict Internet connection environment. As you know,the basic and fundamental feature of video conferencing software is to convey voice and visual image of participants in the virtual meeting. Only a good Internet connection can guarantee a reliable and smooth communication and cooperation,otherwise the bandwidth issue could cause the sound or video to be temporarily lost.
2. Video conferencing still causes a severe audio latency.
The second big shortcoming of video conferencing is that there might be a slight audio delay between responses in different places,even with a fast Internet connection. It makes conversations quite stilted in comparison to the in-person meetings. By adopting the world's frontier technologies,the video conferencing solutions provider ezTalks has successfully solved the problem and offered a high-quality audio & video transmission affect.
3. A set of high-quality video conferencing system is also costly.
Saving cost on the business travel was once regarded as one of the greatest benefits of video conferencing,a good video conferencing platform is by no means free. In fact,a set of quality reliable video conferencing system can also be expensive. Besides,you might pay quite a lot for deployment,installation and maintenance. ezTalks Onion,an all-in-one video conferencing equipment of high quality,friendly price and easy to install,is a perfect option for you.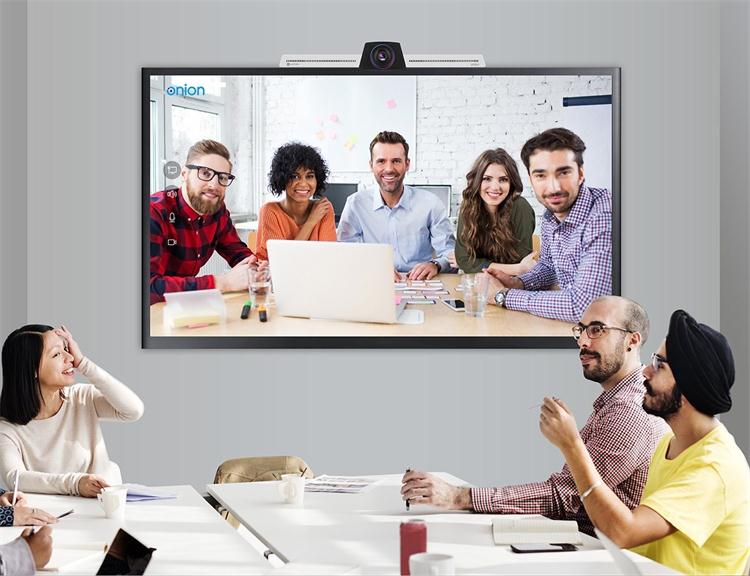 Nothing is perfect,nor is video conferencing. Although video conferencing has such disadvantages,its advantages definitely outweigh the downside. Scientists and engineers are striving to innovate new technologies or improve the current technologies to make video conferencing more excellent,professional and cost-effective. With their efforts,we believe the disadvantages of video conferencing will be less or even die out. Video conferencing is probably to become a favorable means of communication and collaboration among people.