Top 3 Live Streaming Service Providers in India
Nowadays, many people do video game, procurement process and even makeup live streaming. Actually, live streaming refers to the broadcasting of instantaneous, live video to the viewers over the Internet. Streaming platforms often feature the ability for the audience to be able to communicate with the broadcaster or simply participate in a conversation. Because of the presence of an array of live streaming platforms in India, it becomes very difficult to be able to choose the right video streaming service in India. It is important to consider a number of factors. Here are the top 3 live streaming companies in India.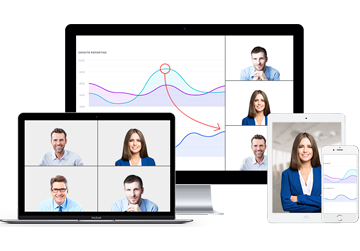 Best Live Streaming Service Provider
Free for up to 100 Participants
Fluent Group Video/Audio/IM Chat
Screen Sharing and Whiteboard
Webinar Cloud Recording
Webinar Custom Branding
Sign Up Free Now
1. ezTalks Webinar
ezTalks Webinar is one of the top live streaming service providers in India as you can broadcast your virtual event live to reach out to large numbers with minimal input. This works for lots of fields– real estate companies can broadcast auctions, retail can stream store or product launches and people can host a live event that their fans can attend. The options are limitless. Looking at the various features of the platform then you will understand why it is rated as being among the top live streaming companies in India. Some features of the ezTalks Webinar:
a) HD video and audio-Crystal-clear audio and video enable face-to-face cooperationin real time.
b) It's easy to attract and impress your audience with the customized and proper invitation email.
c) Each of the registered users is entitled to enjoy a free trial of the webinar service of 100 minutes.If you would like to enjoy more professional features with no time limit, you can also choose the paid version.
d) Interactive live webinar- Fluent slideshows, presentation, file & screen sharing and whiteboards with up to 100 interactive video participants and an unlimited audience.
e) Chatbox- Public or private instant messaging is possible on different operating systems.
f) Polls and quick feedback during webinar can be tracked to improve the webinar performance. For example, when you're in the process of procurement activities, you can use polls to know viewers' preference more precisely.
g) Getting relative reports of webinar performance and customizing a Thank-you page are accessible after every webinar session.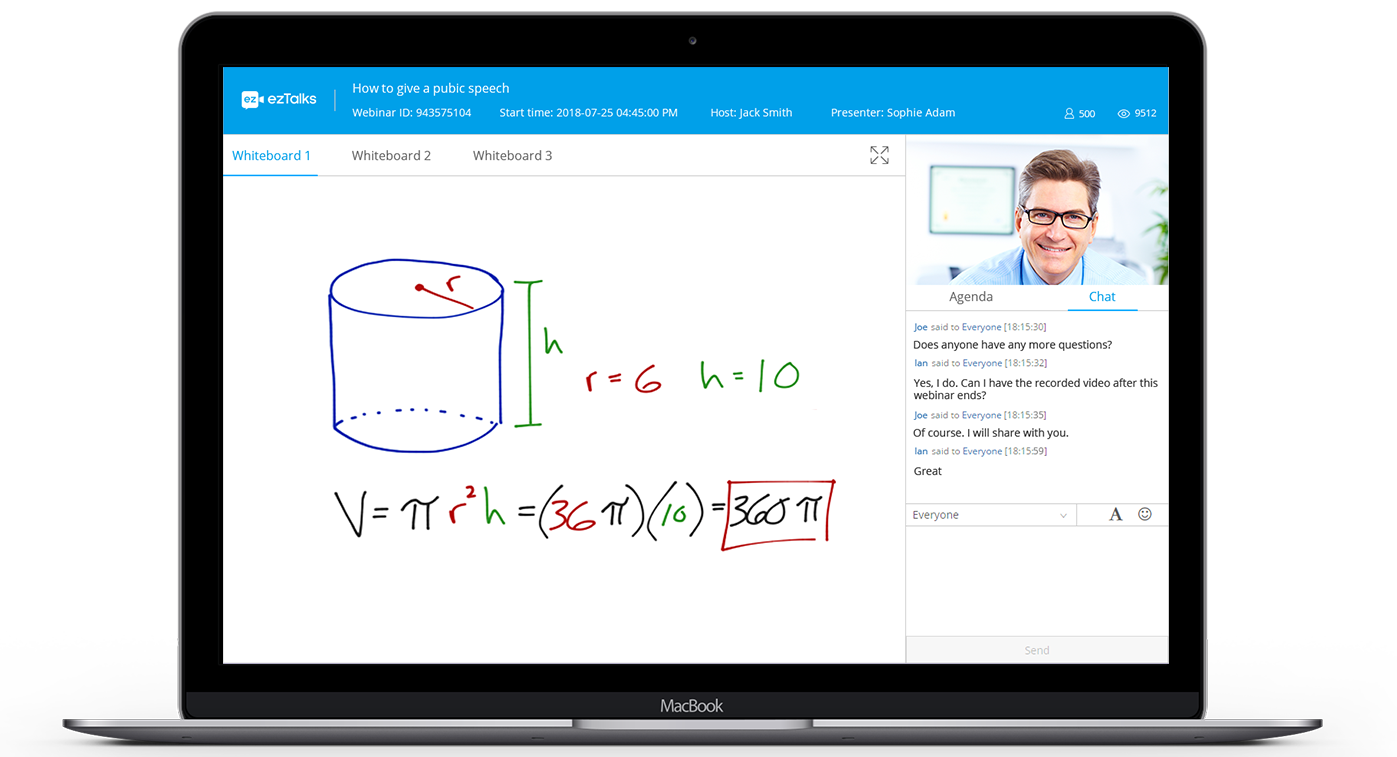 2. Livestream
This one also sits comfortably in the list of the top webcasting companies in India. Both the hardware and software of Livestream make it possible to stream an event like a pro. Using Livestream, you are able to reach your audience all over the world through the use of different social media platforms including Facebook, YouTube, Periscope and twitch. Other features of this live streaming service include:
a) Customization and brand control: White label your live player or launch branded apps.
b) Audience interaction: With the paid plan, you can use several kinds of collaborative webinar tools to boost audience engagement.
c) Monetization and lead capture: You can grow revenue with subscriptions, apps and PPV.
d) Live Streaming: Unlimited events, unlimited viewers and unlimited storage are all available for better live streaming.
The main disadvantage of Livestream is that it is much more expensive if you compare it with its competitors. Also, this webinar software lacks vital engagement features including surveys and polls.
3. ClickMeeting
ClickMeeting is also considered to be among the best webcast service providers India. The platform can best be summarized to be effective and also efficient in terms of its functioning. The core features offered by this live streaming platform include:
a) A user-friendly interface and step-by-step guide providedenable you to create your first webinar successfully.
b) Interaction between the participantsand presenter is possible.
c) Whiteboards provided for effective presentation.
d) Analyzing and sharing webinar are also provided for better performance and impact.
One of the main disadvantages of the platform is that it lacks the ability to schedule webinar sessions that are recurring. Moreover, the platform lacks break-out sessions.
How to Do Live Streaming Using ezTalks Webinar?
Step 1. Visit the official ezTalks website and once you are there, proceed to register an account. Account registration is a simple process and only the basic information is required including email address. You will be in a position to proceed forward once the software has been successful in verifying your identity.
Step 2. Look for a 'Schedule a Webinar' labeled button on the official website of ezTalks Webinar or the video collaboration app for ezTalks. You are able to set the appropriate time which the live event or webinar will commence.
Step 3. Invite possible participants to the scheduled live webinar. You can employ the use of different invitation ways supported by the ezTalks software. You can invite possible participants via contacts, by mail or by links.
Note: The first time you click to start the webinar, you are prompted to download the ezTalks Webinar software. After that, you only need to provide the previously entered email address and password for signing in.
Step 4. When the webinar starts, ezTalks webinar offers the ability to record the live virtual event. Now you can begin streaming a webinar live with lots of tools to make it more interesting. It is important to remember that with the ezTalks Webinar, it is possible for you to pause and resume anytime the live webinar. Using the "Record" feature provided on the software, it is possible to record the live webinar for future reference and publicity.
Step 5. Follow up. After the webinar you go over the moments of the participants, you'd better ask the participants if they have questions concerning the subject matter that you addressed. You are able to track your audience interest and engagement using the polls and survey including the feedback function of the software. This helps in informing you if adjustments to your webinar should be implemented or not.
In conclusion, as you have seen from above, live streaming is not such a difficult task after all. You do not need to use expensive and complicated equipment to be able to live stream or host a live webinar. You do not have to have any pre-requisite skills. After comparison, you will find ezTalks Webinar give you better streaming services in India.