6 Video Conferencing Platforms Introduction
Video conferencing is that technology which allows people to conduct conferences,interviews,meetings etc. face to face without having to change their locations. This whole process is processed through the internet. Other than just chatting or discussing things face to face,it also allows,transmission of images,text,and even audio and video from one location to another,without any problem. This technology of video conferencing is very much convenient as well as popular for business users,as users from different cities,countries and time zones,can contact each other without any fuss. It is also advantageous as it not only saves time,but also the hassle associated with travelling and expanses,for the business meetings.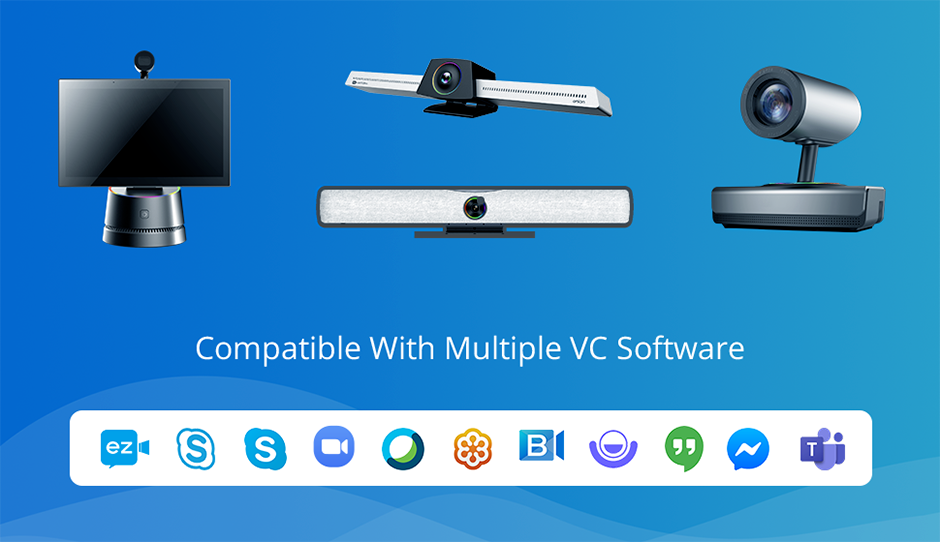 ezTalks Hardware
Supports Multiple VC AppsezTalks all-in-one video conferencing devices work with most popular VC apps like ezTalks,Skype for Business,Skype,Zoom,WebEx,GoToMeeting,BlueJeans,Lifesize,Google Hangouts,Facebook Messenger,Microsoft Teams and more as you require.Request A DemoThe reason video conferencing is becoming so popular among the to-day generation is because,it is one of the fastest way to communicate,and is even superior to the telecommunicating process,as you can see the person,you are holding the conference with and this allows both the meeting holder and the participant,to form a bond. Today meetings are not held between just two people,even bigger board meetings can be held using online video conferencing platforms. There are variou kinds of video conferencing platforms that allow to conduct multiple person conferences,from 3 to even 100.Here listed are the 6 best video conferencing platforms:
1. ezTalks Meetings
ezTalks Meetings is one of the famous online video conference platforms,which allows almost up to 100 participants to take part in a single meeting for totally free. It is filled with different features,and it provides a professional conferencing situation and service,to make the life of busy business people easier. It has various kinds of tech features like whiteboard technique,recording and playback,control management etc.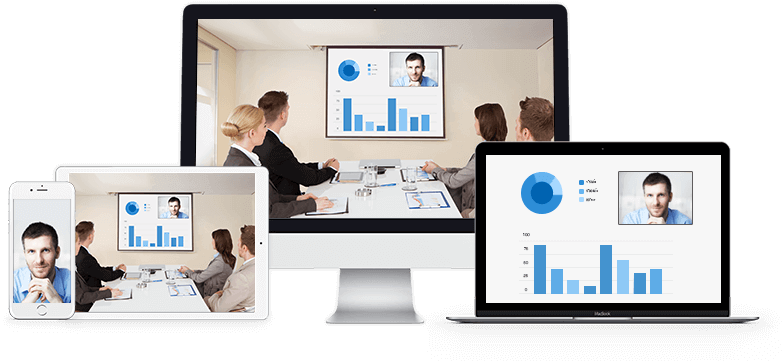 Start Video Conferencing Easily Anywhere on Any Device
Schedule a meeting in seconds or start an instant meeting via one-click to enjoy a seamless video meeting and audio meeting experience. You and your team members could start or join a meeting any time from any location on any Mac,Windows,iOS or Android Device
Collaborate Effortlessly With Your Participants
Engage with your team members via the powerful interactive features including wireless screen sharing,whiteboard sharing,group video chat,poll & surveys,keyboard mouse control,annotation etc. Boost your productivity with effective interaction in your team communication.
HD Video & Audio
Based on its ultra-high-definition video and crystal-clear audio quality,ezTalks Meetings provides you with a real seamless video conferencing experience,making it easier to have virtual meetings with customers,colleagues and partners around the globe. Up to 25 video feeds and 256 audio feeds can be shared simultaneously per session.
Group & Private Chat
You can start a 1-to-1 private chat or group chat. No matter in or off the meeting,you are allowed to send instant messages and have direct communication with customers,partners and suppliers either publicly or privately.
Make Your Meetings More Effective
Make your meeting well managed with multiple meeting control tools like lock-room,kick-out or mute-all. Record your meetings and save them in the local or cloud storage. Share the recordings to follow up and engage your participants after the meeting. So the participants can review the recordings online or download them for future use.
Want to try ezTalks Meetings?Sign Up For Free Now >>
2. Zoom
Zoom is another famous video conferencing platform. It also contains the feature of HD video conferencing,recording features,and also screen sharing among any device. It also contains the features like a whiteboard and etc. and is growing popular with each passing day. The free version of this platform,allows up-to 25 men to join a conference,and is quite good. The full version charges $10/month for unlimited number of meetings in a month and up-to 200 participants can take part in it.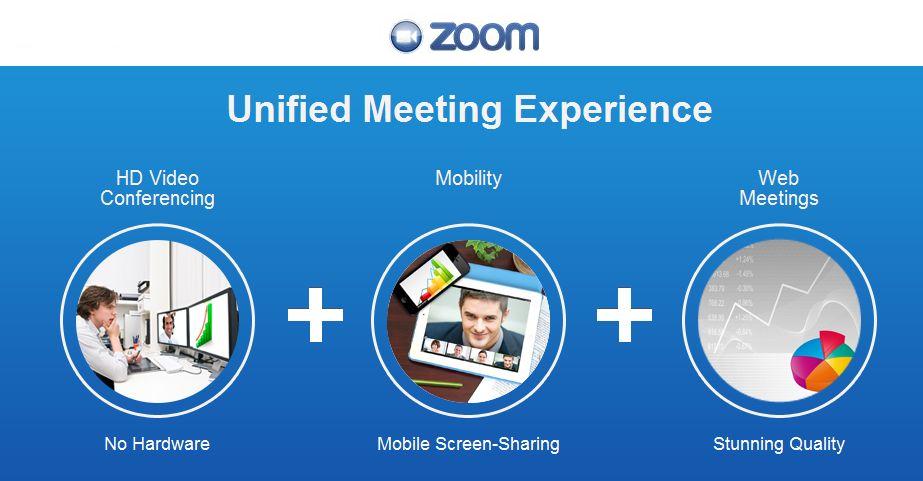 3. GoToMeeting
GoToMeeting is another best platform for video conferencing. The features of this is almost as same as the other ones,but the best thing about GoToMeeting is that,it allows usage of international toll free numbers and also have options of translating the control settings,so that people from any part of the world can easily use it. Because of this reason,it has a famous approach in the global market. There are two versions available,the PRO version that charges $39/month and allows 25 participants at max. The PLUS version on the other hand,allows up-to 100 participants and charges $56/month.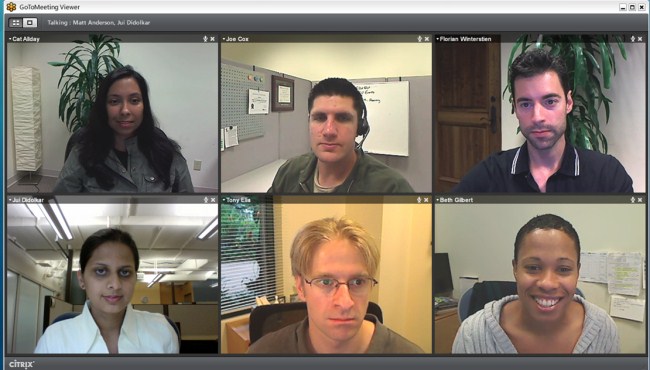 4. Join.me
Join.me is another platform famous in the international market. It has all the essential features of file transfers,meeting recording,screen sharing etc. It allows services in 40 different countries and thus has huge network. It has a specific feature that allows to personalize the conference space by selecting a background of the host's choice and by also customizing the URLs. The Free version allows 10 participants only,but the PRO and the ENTERPRISE version allows up-to 250 participants in one go.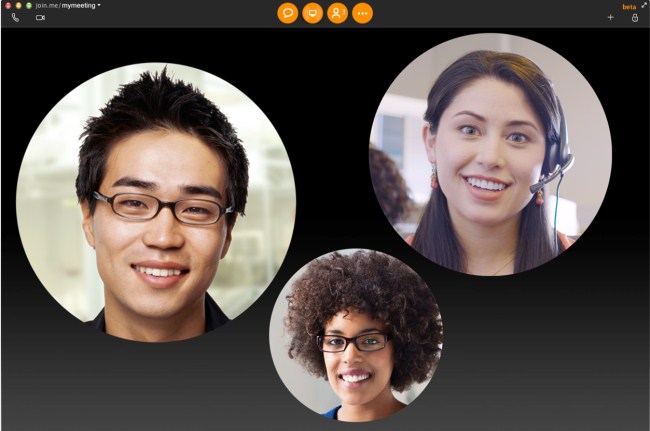 5. ReadyTalk
ReadyTalk is a name that is famous in the world of both web conferencing as well as mobile conferencing. It is that one of online video conference platforms that allows user to stream four different video feeds simultaneously and is simply wow. ReadyTalk also combines features of Marketo,Outlook,Google Calendar and other such things. It has almost three different video plans,the one with $24 allows only 10 participants,and is really good for small business holders,the one of $34 allows 25 participants,and the one that is of $59 allows up-to 100 participants in a meeting. It is a bit costly,compared to the other video conferencing platforms.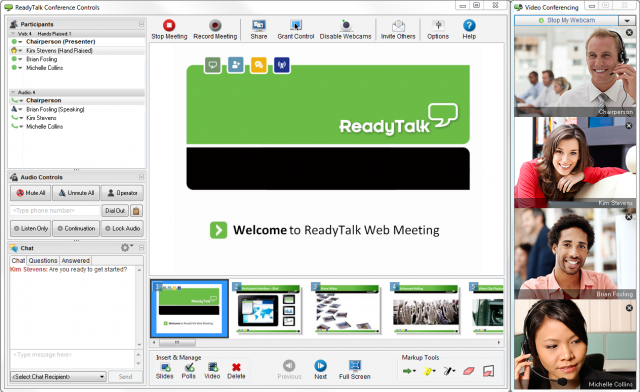 6. OnStream Meeting
Onstream meeting is just like any other online video conferencing platform,with the same features of HD video conferencing,sharing documents and screens,easy availability etc. but what makes it stand out is its capability to add up-to 1000 participants in one meeting. It is great or rather best for all those companies that prefer,including all members in a meeting and find it hard to do so,because no other platform allows more than 250. This platform also allows the users to edit the recordings without downloading the videos. The highlight option on the screen allows to find the important points and skip the unimportant ones,thus saving a lot of time. The basic subscription package starts at $49/month,which is nothing when compared to the huge features that it provides. This platform is mainly built for big companies.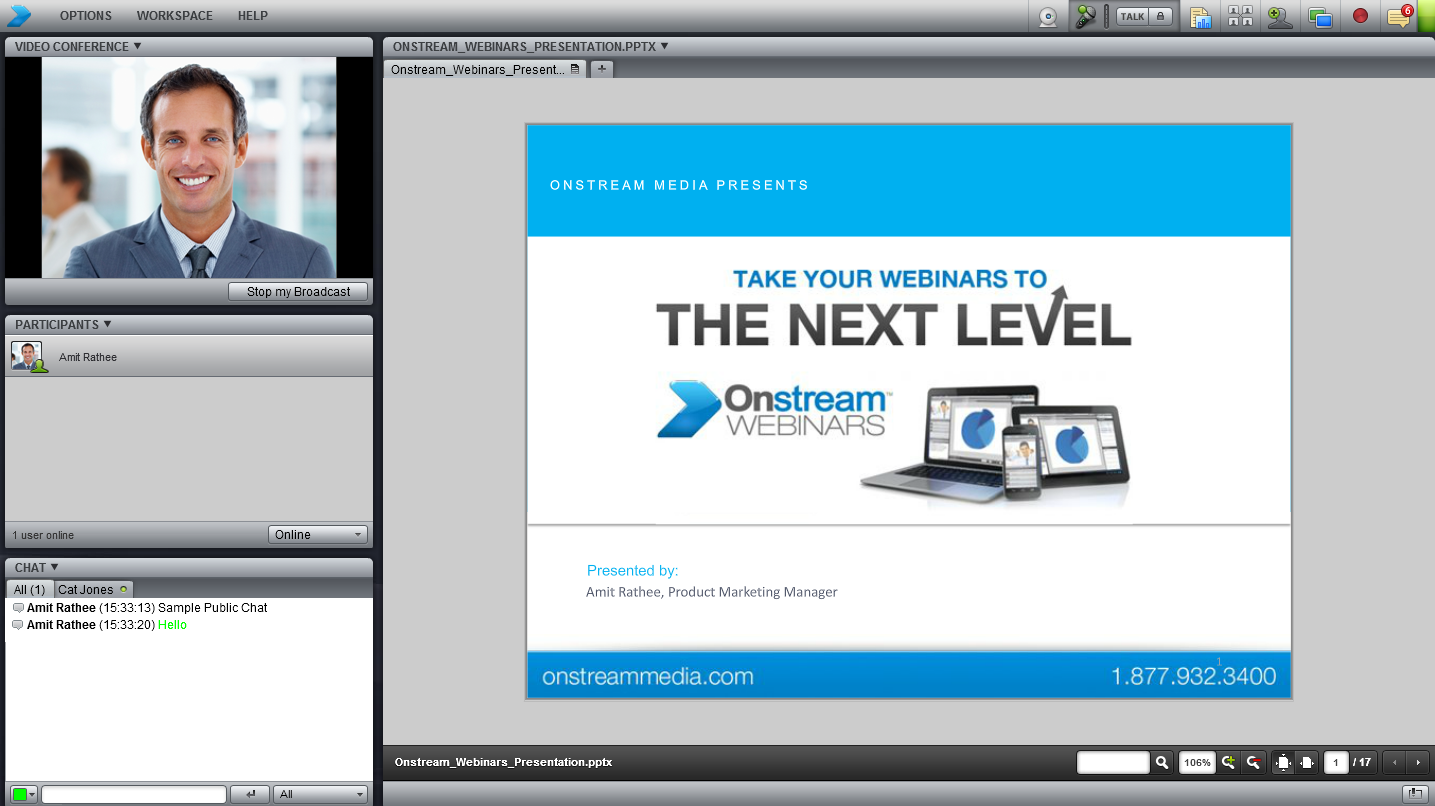 Finding the best video conferencing platform is really hard,but finding one that suits the company,is not so hard. The platforms should be always chosen based on the company's size and needs,and the member counts,as the packages always vary depending on the count of participants. The online video conferencing platforms are a boon to the businessmen as they save a lot of time,and for them time is money.