Top 5 Business Communication Platforms
Business communication is a form of communication that takes place between organizations or enterprises. The main aim of such a communication is commercial advantage and includes webinars, conferences, reports, etc. Discussion of new plans, expansion, publicity and advertisement could also be some of the reasons for business communication. With technology reaching great heights, virtual meetings are becoming more popular and hence, in today's time business communication is done over the Internet through various business communication platforms.
1. ezTalks Meetings
ezTalks Meetings is widely known as one of the most useful and the best business communication platforms. It has got everything you need for setting up an epitome of a business meeting for up to 500 participants to communicate online. It works with HD video quality and superior sound quality system. The resolutions that are offered by ezTalks Meetings are crystal clear and provides a great impact to the meeting and makes it best in terms of screen sharing quality. Also, when the organizer of the meeting sends out invitations for a meeting, the participants need not install a software or get an account created as they can simply login and get an easy access to the meeting.
Besides the video communication, it also empowers you to chat with one participant or all via the instant messaging tool. It has got some great features like very quick access to a video conference and high quality meetings, remote screen sharing, whiteboard sharing, meeting scheduling, meeting recording and playback, full meeting control and more to make the business communication efficient.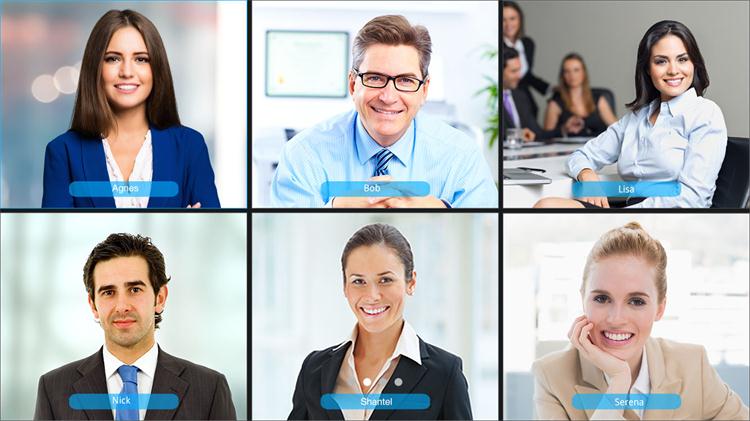 2. Zoom
Zoom is one of the readily available business communication platforms wherein you get a high quality HD video and audio. It allows up to 500 participants in its video conferencing. Zoom provides complete screen sharing and is perfect for business meetings. Also, you can get immense technical support through this platform and it is very simple to join and get started with. Zoom also gives you an option for broadcasting your meeting on YouTube and on Facebook Live, in case your meeting is taking place for a specific purpose which has to be communicated to the public. It is a fully featured business communication platform which gives you as the organizer of the meeting complete controls like online meeting recording, reporting, muting and unmuting the meeting and so on.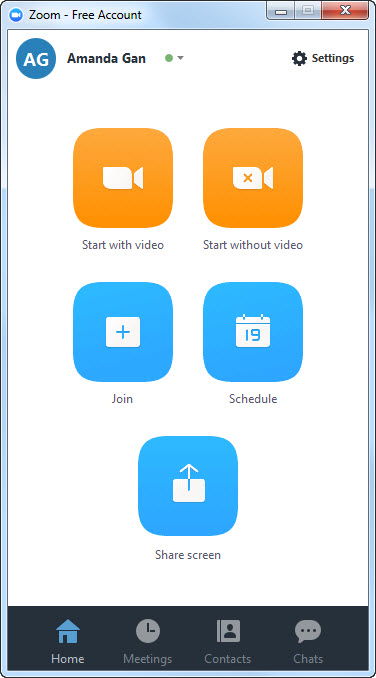 3. join.me
join.me provides all the essentials of a business meeting without any fuss. It is an ideal business communication platform for video conferences as it very instantly breaks all the barriers of communication and gives you the access to a quick meeting. It is also ideal for vide conference calls that are conducted for business communications wherein the participants can call via telephone or VoIP in almost 40 countries across the globe. You can join in for a telephonic conversation or a video conference from your smartphone itself and you get features of screen sharing, recording the meeting or call, transferring files and documents and also changing presenters. This platform provides a meeting very easily with absolutely no technical issues.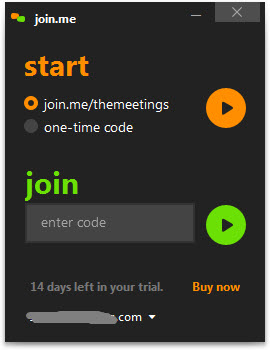 4. HipChat
HipChat is one of the best business communication platforms that is especially built and designed for businesses. It has a team chat that is searchable, persistent and has all the features of a group chat. You can run it on almost everything, be it a computer, laptop, an iPhone, an iPad or even an Android device by using its app. The video chat that it provides has a very easy and quick video conferencing feature that takes almost no time to set up. It is helpful for quick meetings which you can host quickly, invite people instantly and take all your decisions with a great pace. HipChat has a very high level security as it is secured by a high level SSL encryption, which is similar to the security of online banks.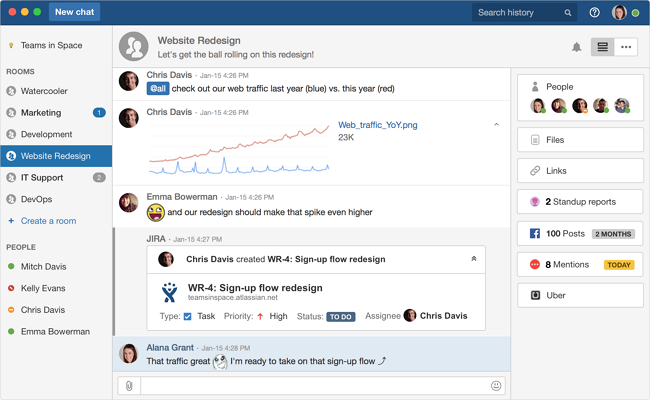 5. Onstream Meetings
Onstream Meetings offers all the general features that most of the business communication platforms normally have, such as screen sharing, file sharing, quick access, etc. In addition to this, it also has shared control panels along with a collaborative whiteboard. Also, the thing which makes it a great business communication platform is its capability to add up over 1000 participants in a meeting which is highly useful for companies handling their operations on a large scale. There is a toolbar right on the top of the screen that provides an easy access for using all the tools of the meeting. Moreover, you can edit all your meeting recordings and highlight the main discussions without actually downloading the file.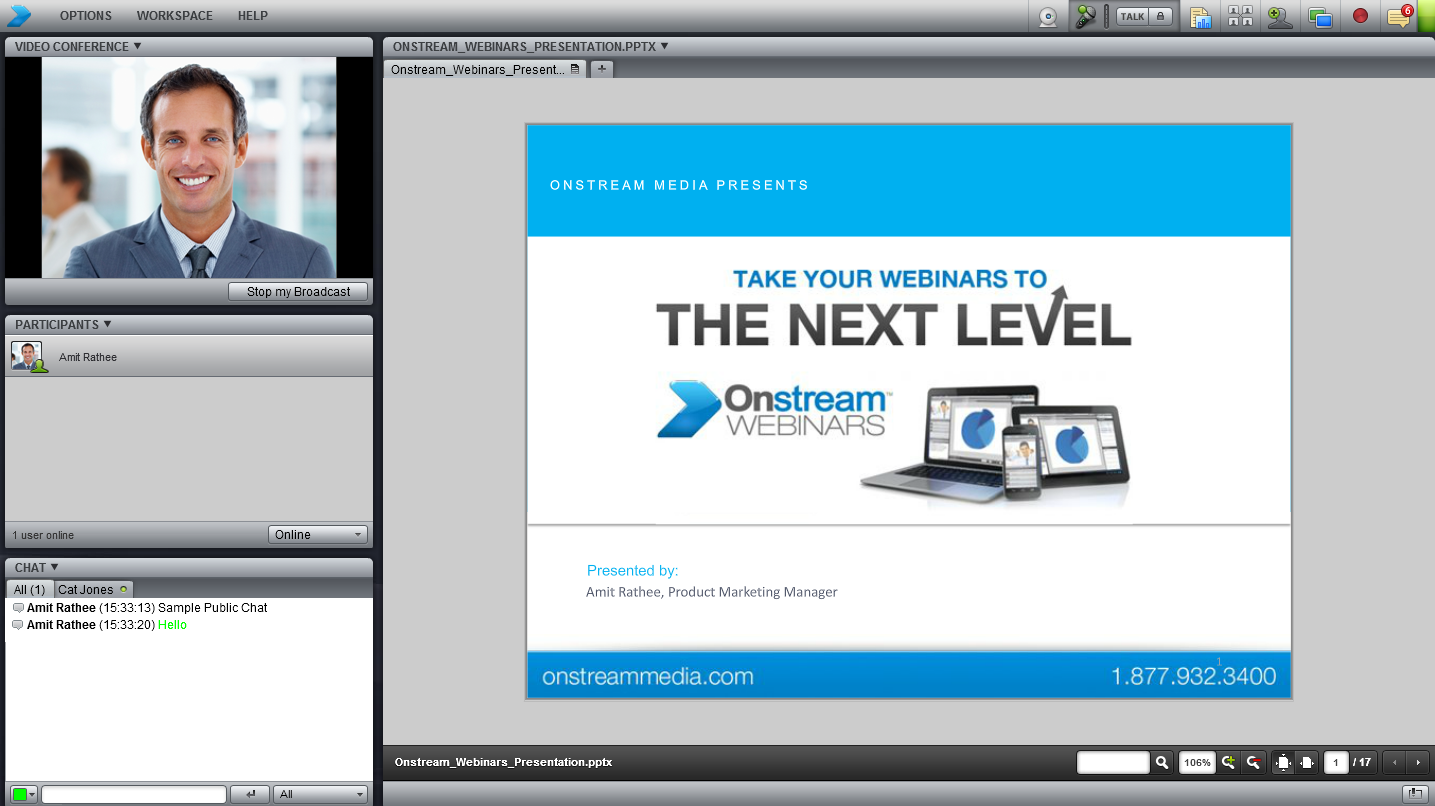 These are the top 5 business communication platforms that are used widely and very popular being a must to use for every business. They provide smooth business communication with easy sharing and no interruptions.