How to Make Online Team Collaboration
In the world of technology,we are not expected to attend all the meetings and conferences physically. The technologies have made it possible to manage the things remotely from your office room. You can create team collaboration online and finalize all your important decisions relating to the growth,marketing strategy,and finance through this collaboration. It will be more effective. You will also find a fast real-time solution.
Why Need Online Team Collaboration?
When you are unable to ensure your physical presence in some of the desired places,you can consider online team collaboration. An online collaboration team is a group of the employees of an organization or organizations. They come together through the Internet and tools to discuss the company matters. They can share everything.This is a real-time solution that does not demand the physical presence of the employees. You can expect the same even better result as the tools offer group chat with more than 250 participants. All of them will have the equal chance to share their views and to take part in the discussion actively. It is cost-effective and boosts the productivity and efficiency of any team and organization. It is simpler,faster,and more effectual.In addition,you can plan the meeting anytime as you will not have to deal with the hassles of traveling,accommodation,or any other thing related to the physical conference. You can simply join the meeting from your location with an internet connection.
Benefits of Team Collaboration Online
There are many benefits of online team collaboration. It is cost-effective,hassle-free,and offers fast result. It increases the productivity of your team. It is less time-consuming as well. It offers flexible options. You can arrange it from any place and all of the team members can participate in this collaboration through a tool. You will also get quick updates and the instant feedbacks on your ongoing projects that will help you to take the right decision.
How to Make Online Team Collaboration?
In the current conditions,employees of an organization do not operate from the same place. You can find their offices in the different parts of the world. But still,they can take decisions collectively with the use of the online team collaboration tools. These tools are easy-to-use and come with many developed features to help the team to share the files,contents,documents,and even to transfer the hosts. They can join the team collaboration online from the different locations even through multiple devices as many of these online team collaboration tools are mobile-friendly. You can join the meetings any time in any of your convenient places.
ezTalks Cloud Meeting is such an online team collaboration tool that offers a real-time solution to you with some of its improved features. This tool can help you to instantly connect with your team irrespective of the location. It offers both free and paid versions. With this tool,you can chat with a group of up to 100 participants for free. To chat with more participants,you can try its paid version. Some of the key features of this tool are the group or private chat,unlimited calls,video online meeting,file sharing,online whiteboard,record and playback,and screen sharing.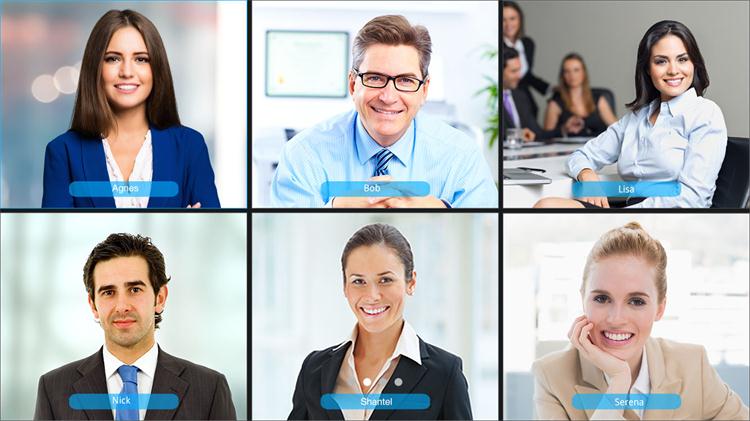 Steps to Make Online Team Collaboration
Step 1. To start with it,you just need to sign up at the ezTalks official website. You can consider any of paid or free service,depending on your requirement. You need to download the app and then install it on your Mac,PC,Android and iOS devices.

Step 2. Once the installation is complete,you need to run it. When the main window comes out,click Start Meeting. An online meeting room pops up. Invite the team members via email invitation or you can simply send them the ID of the online meeting. With their presence,you can start the online team collaboration.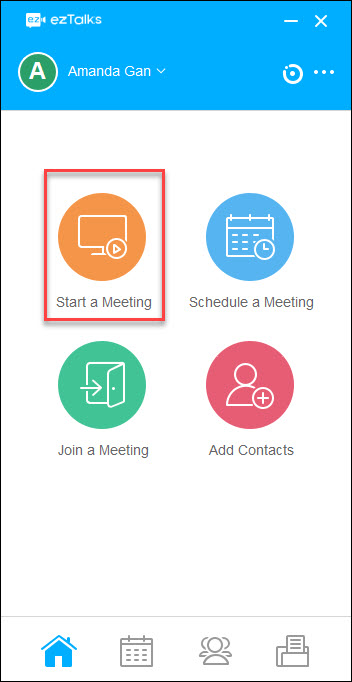 Online team collaboration boosts the productivity and efficiency of a company with the real-time solutions. Companies can adopt it to increase the performance level of both the employees and companies.