Video Conference Call in Real Life
Thanks to its real-time collaboration regardless of geographic restriction,video conference call is accepted and applied by more and more enterprise to keep connected with their employees and customers who live all around the world. After all,video conference call makes it pretty easy for remote communication,which is conductive to keep enterprises competitive.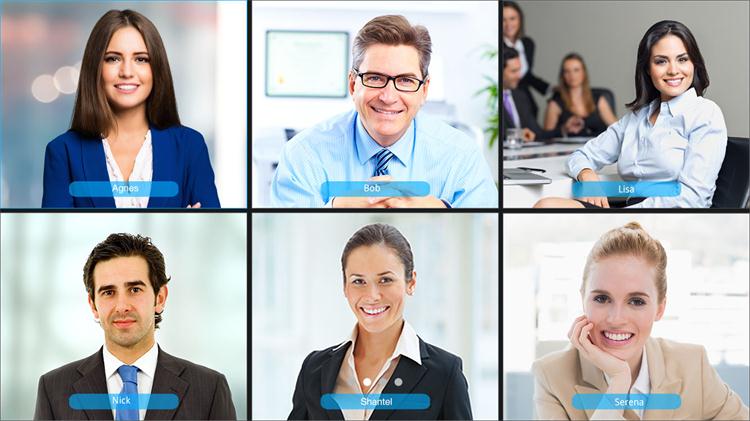 Part 1: What Is Video Conference Call?
Video conference call is a communication way that two or more individuals or groups located in different places by means of transmission lines and multimedia equipment to gather in a virtual room and have a face-to-face meeting. During this kind of meeting,everyone can watch the looks on others' faces and observe others' body language,make them feel they were in the same meeting room.
Part 2. Why Use Video Conference Call in Real Life?
As it is mentioned above,video conference call brings individuals and groups scatted over the globe on the same page to communicate in real time,which dramatically saves a large amount of time and cost spent on business travel. No time constraint also makes it flexible for you to start a video conference call at once or schedule a video conference call at a fixed time. Get more advantages about video conference call>>
Part 3: The Problems of Using Video Conference Call in Real Life
Although video conference call shows its absolute advantages in keeping enterprises communicate efficiently,it undoubtedly has its own drawbacks in practical application. If you usually prefer to apply video conference call to stay connected with coworkers and customers,you might have encountered the same or similar situation where a video clip named Video Conference Call in Real Life illustrates. In this video clip,Tripp and Tyler show you some annoying problems that happen during a video conference call in a hilarious and entertaining way,like the echoes of the talk,the background noise,the awkward pauses,Network off-line,bad audio and video clarity,and so on. All of that makes video conference call awful.
Part 4: How to Start A Successful Video Conference Call in Real Life?
What will you determine to do after encountering such problems in using video conference call? Abandon video conference call and look for other communication ways for help? You don't have to. There are still some professional and powerful video conference call services which easily settle such problems and enable you to start and join a video conference call in real life successfully and effortlessly. ezTalks Meetings is a brilliant one recommended for you.
Specially designed for making video conference call,ezTalks Meetings provides you with high-definition video and high-fidelity audio which empowers you to hear and watch clearly what other participants are expressing. When suffering from background noise,you can quickly find out who brings the noise and mute him to keep quiet. What's more,ezTalks Meetings gives you the power to share interactive whiteboard and desktop with all participants.

Click the download button above to download and install ezTalks Meetings on your computer that runs Windows OS. If you plan to start a video conference call on iPhone,iPad,Android device or Mac,please go to Download Center to download a right version. Here,lets' take the Windows version as a try.
Step 1. Run ezTalks Meetings and Sign it In
When the installation is complete,you can run ezTalks Meetings on your computer. In its primary window,enter your email address and password to sign in or just sign in with your Google or Facebook account. If this is the first time to use ezTalks Meetings,click Sign Up for registration.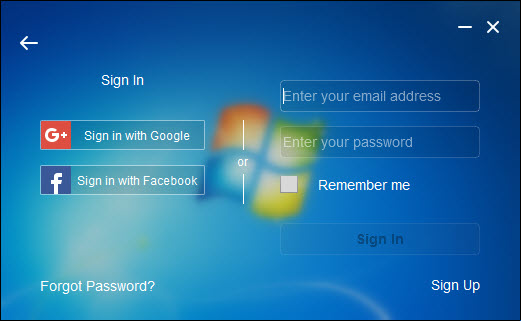 Step 2. Start Video Conference Call
Get your microphone,speaker and web camera ready. Click Start Meeting to enter a virtual meeting room. Then,invite your wanted ones to attend the meeting by sharing the meeting ID or send an email. When all participants are present,you can start the video conference call.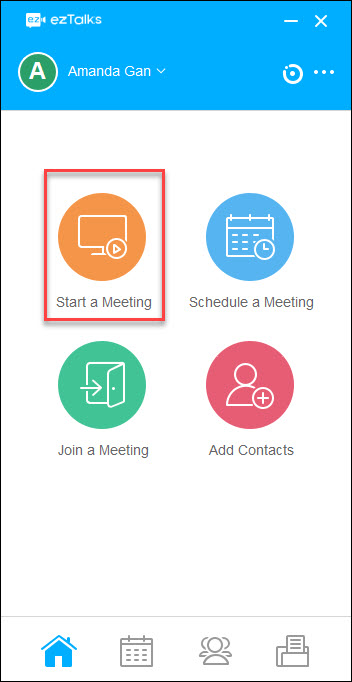 Video conference call is an effective way to communicate with coworkers and customers regardless of how far. As technology advances,more and more people will tend to apply video conference call in real life.