5 Apps to Enable Group Chat with iPhone and Android Devices
Nobody can deny the fact that smartphones are the most incredible part of our daily life. Whether instant messaging or accessing and editing important documents,all can be done through it. If you see how instantly the messaging technology changed,you will find a drastic turn from simple text messages to the latest multimedia chats. Messages or more precisely chat now is much more advanced than it was before. A chat message can now be added with doodles,audio,video,photograph and even files too. All this has made us closer towards the technology. Further,the group chat option has added more convenience for the user.
Group chats have reduced your efforts on sharing information to many. Instead of sending individual messages,it allows you to send anything to a group at once. It is not just about the text,but all your audio,photo,GIF and other multimedia elements can be sent at once through it. You can start a video group chat with your colleagues with no time. The only weak point that used to exist was the inter-platform operability. Now,In case you need to connect Android group chat with iPhone,you can connect with the helper - extraordinary apps. These apps have enabled group chat between iPhone and Android. Let us study the top 5 of them in details.
1. ezTalks Meetings
ezTalks Meetings is also one superb app that provides Android group chat with iPhone. It is mainly a powerful video conferencing app,which is available for the both the platforms. This app makes it easy for you to share data with any number of people anywhere. You can simply create a group,add people and start your video group chat with added video conferencing option.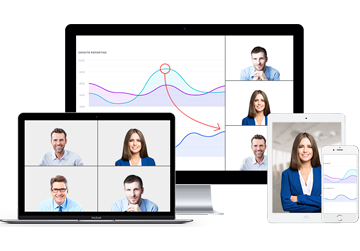 Free Group Video Chat App
Free for up to 100 Participants
One-click to Join In
HD Video and Audio
Up to 25 Video Streams
Recording and Playback
Sign Up Free Now
ezTalks Meetings is specialized in video calls,cloud conferencing and group chat option designated mainly for online meeting,webinar,online presentation,Internet training and more. You can do group chat as well as a private chat simultaneously and share screens and whiteboard among the participants.
2. WhatsApp
WhatsApp is the fastest growing platform for chat messaging. It has more than one billion active users and still counting. Bringing the traditional SMS system almost to halt,this app has changed the history of messaging. Started with alluring features like text messages,smileys,doodles,it has now provided video calling as well.
The app has a very simple GUI that furtherly makes it convenient and easy to use. The best part of this app is that it is available for all the platforms whether it is Android or iPhone. You can form different groups,add any number of people and can share anything with them. It is very simple,but with the most advanced features to provide an effective group chat with iPhone and Android.
3. Facebook Messenger
This is a personalized app for Facebook. This app automatically adds your Facebook contact and enables chat,group chat,multimedia sharing and video calls among them. It is a cross-platform app and is available for both Android device and iPhone.
This unique app not only adds the Facebook contact but allows you to send a request to non-contact as well. You can create and chat in group. Start a video call,share multimedia contact and send messaging request. All this makes this app a full-fledged messaging platform for group chat between Android and iPhone.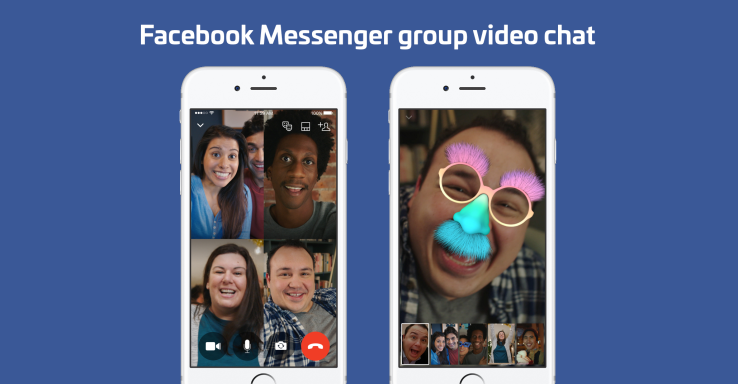 4. Tango
Tango starts with two people but can be extended to a group of 50. It is an instant messaging app that works across many platforms,including smartphones and Pcs. It allows iPhone group chat with Android devices as well as empower you to share messages,music etc. to many people at a time. You can make video and voice call also through Tango.
5. Skype
Skype is a product of Microsoft. Although this app is famous for messaging,but it is no way behind when it comes to group chat. Skype is a multi-platform app available for Android,iPhone,iPad,tablets,Mac,and Window operating system. It is a very popular app and has almost all features of a messaging app. It allows you to have group video chats,voice calls. You can also share multimedia files and screen as well. In all,with Skype,you can easily have iPhone group chat on Android devices.
Instant Messaging app has changed the system of messaging completely. People now are not limited to only text messages. With them,companies can easily share information and do group chat between iPhone and Android devices. This further improves simplicity for companies and our lives.