The Advantages and Disadvantages of Online Communication
Online communication systems are emerging as real-time communication tools for individuals, students and business professionals. These systems are a perfect blend of video, audio and computer technology that allows people to connect in real time irrespective of their geographical locations and time zones.
Undoubtedly, digital conferencing makes interaction exciting for users at different physical locations by providing them access to high-quality sound and full-motion video effects. However, research shows a two-sided report of the impact of these online communication systems. Below is a detailed review of the advantages and disadvantages of online communication in business: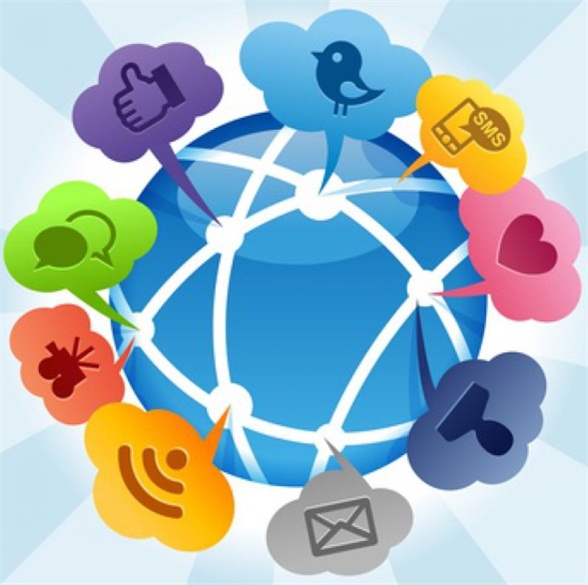 Top Benefits of Online Communication
1. Cost effective compared to physical meeting
Web conference services are cost effective in every possible angle, as the services would be in need of a computer or a mobile along with internet connectivity. To a physical conference, you have to spare time, money to travel, cost to stay and so on. A digital connectivity has given huge benefits regarding using web conference option on a regular basis.
2. Easy connectivity from every place in the world
The online conferencing is not a baby technology anymore, where the connection was never stable. The web conferencing technology has improved to a great extent and provides flawless connectivity from any part of the world. You can use the online conferencing services for both official and personal purposes, as there are multiple numbers of applications that you can use to initiate a virtual meeting.
3. Best to use in different devices and gadgets
You can do online conferencing both on the computer and on mobile phones. Most of the smartphones give out an option for users to have a web meeting on a regular basis without paying any cost. As technology is advancing at a rapid speed, some of the applications are available free of cost both in mobile and in the computer, which can be used to make long distance calls without paying a dime.
4. Increase productivity and efficiency
The efficiency of a business house depends more or less on the ease of communication and smooth flow of information between employees working at different levels. Though interaction mostly takes place via e-mail, phone or instant messaging system but visually interactive video-conferencing is providing a better alternative. It gives vital visual images that enable employees and customers to interpret and collaborate properly over a long distance. As a result, decisions are taken faster, projects execute on-time and productivity increases.
5. Long-term competitive advantage
Video-conferencing gives users multiple options for securing competitive advantage. When employees or business associates interact over video, they can share messages more rapidly resulting in more wise decisions that minimize both the time and price required to promote new services and products. Through the technical support of the videoconferencing company, business owners get an opportunity to leverage video effects and create more valuable and personal bonding with the customers and build up a loyalty which is far beyond the capacities of traditional phone conferencing system.
6. Ultimate support for environmental protection
Since the videoconferencing system works on green technology, business organizations can be prevented from emitting energy and increasing the level of carbon in the environment. Thus, interaction over video has made every small and medium sized business organization environment conscious and urged them to stick to environment-friendly communication methods. With wide scale availability of tools that make on-demand production of live video footages possible anywhere in the world, students, customers, and employees get a chance to become part of an environmental initiative.
Notable Cons of Online Communication
1. Time-consuming and costly
One of the major disadvantages of web conference call is that detail planning is essential for its success. The people engaged in the conference call need to have high discipline and high level of concentration. For an effective conference call the web cam, microphone and other gadgets need to be in proper position and in good working condition. Failure in any one of the key gadgets can lead to the total failure of the conference call.
2. Ineffective
There are some human ways of communicating that do not translate very well over a distance, such as an eye contact. When you sit in the same room with someone and listen to a speech or presentation you will make eye contact and they will judge who is paying attention by looking around the room. Much of this contact is not easily delivered through a webcam.
Conclusion
The advantages and disadvantages of video conferencing have to be weighed against your purpose and whether there will be something valuable lost through this technology that you don't want to give up. ezTalks is a one-stop video and audio conferencing solution provider offering a wide range of quality online communication services. The company offers cost effective call solutions which will require an IP or ISDN network connection, conference equipment (camera, microphone, monitor, and speakers), a codec and an audio system for being functional. The recent developments in audio and video conferencing technology have made it far more productive and engaging than conventional teleconferencing.