Different Types of Collaboration Tools
Many times you need to work with several people to achieve the same goal in a project. If all the team members are not well aware of things that other team members are doing,then it can lead the entire project to a chaos and big failure. To avoid this kind of troubles organization use different types of collaboration tools so all the team members can work collectively to achieve the common goal in an effective manner. There are different types of collaboration tools available for the usage and organizations use one or more tools as per their needs. For your reference,here I am sharing few different type of tools to improve communication and collaboration in the workplace,and you can choose one that gives maximum value to you for your work or project.
Project Collaboration Tools:
When you work on a project,then it may have different modules and different team members could work on that project. With the help of project collaboration tool,team members can get a shared space for their work and project related activities. Thanks to this tools invidiously can show their skills,and they can work collectively in a big team to have a positive outcome for the entire project. While choosing project collaboration tools,it is essential that you consider the scalability for a big enterprise. Also,it should offer the liberty to divide the project into departments,groups or subprojects along with assigning a project or module to a specific person or team. With this kind of tool,you may get the maximum benefit for the completion of your project.
Innovation Management Tools:
Inviting something new is a challenging task and sometimes you more brains need to work together for an amazing invention. With the help of innovation collaboration tools,you can make it easy for experts to collaborate with each other. Proper information sharing can help inventors to come up with more ideas and solutions for problems. Thanks to these collaboration methods they can finish their research in less time,and they can share their knowledge as well for the betterment of society. So,of we talk about the types of collaboration tools then innovation management tools also secure a leading position in this list.
Web Conferencing Tools:
Sometimes people need to share their ideas with other team members with face to face talk or in a group meeting. Most of the team members may not be there in the same office,and that is why they use a web conferencing tool for collaboration. With the help of web conferencing solution,people can have one on one video chat with people,or they can organize a group meeting. These tools allow people to share their thoughts and ideas with rest of the team in various methods including voice or video communication,instant messaging,annotation,screen sharing and whiteboard animation. ezTalks Meetings is a perfect example of this kind of collaboration tool. With ezTalks,you can get almost every feature that people need to video or web conferencing collaboration. In present time almost every organization and group need web conferencing tools for their easy and smooth operation.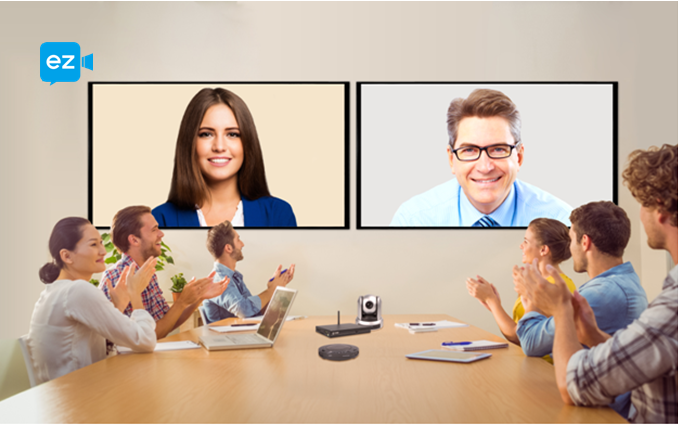 Wiki or Knowledge Sharing Tools:
For bigger organizations or enterprises,proper documentation is everything. Without proper documentation of knowledge,they cannot train new employees,nor they can have a process dependent architecture. With the help of this collaboration tool,enterprises can create a document of every activity that they did on any project,sales or marketing activity. Also if a team encounter any specific situation or solve a complication,then that goes to this wiki tool and that knowledge works as a reference for the future. In short,we can consider this as a library for organizations workspace documents. This is one of the essential types of collaboration tools for any organization and every small,medium and large organization should have it for their continuous growth.
Social Software Tools:
This is another type of collaboration tool that is unique and special in its own ways. This kind of tools offer open network culture in the organization,and it offers free access to resources to the entire organization with almost no limitations. This kind of tools also helps organizations in their growth with sharing of information without any restoration. Also,it gives transparency of all the details that give fewer chances of conflicts in the organization with more trust.
Indeed,you can divide collaboration tools into many other categories as well. But experts consider these five as the most important types of collaboration tools for the growth of any organization. So,if you are not using any of these tools in your organization,then now is the time to correct your mistake. Evaluate the collaboration software that can help the growth of your organization,choose one or more of those tools and start using without any delay for exponential growth.