Different Types of Video Conferencing Systems
There are various kinds of video conferencing systems in the market for individual use or to be used with multiple people. In order to find out the best video conferencing systems for your business needs,knowing the different types of video conferencing systems available in the market is necessary. Among the most common and major types of video conference systems are telepresence,integrated,desktop,service-based and codec.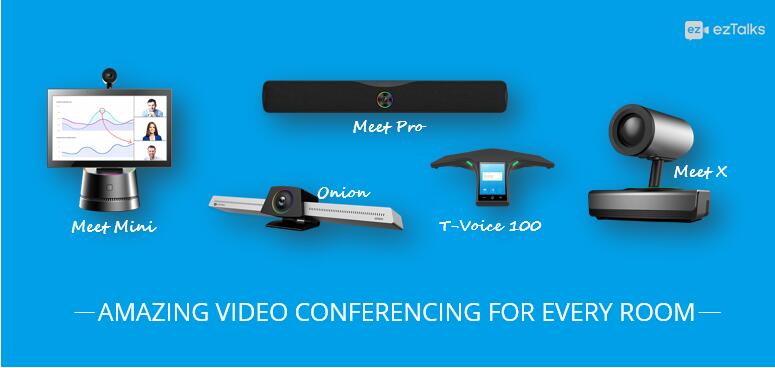 1. Telepresence Video Conferencing System
Telepresence is designed to host a meeting as closely as possible. Even if the participants are not in the same room physically,the set-up is done in a way easily. Large screens are used and cameras are positioned at eye level. The result is a videoconference set-up that appears as if all the participants are sitting in the same room and around the same table.
2. Integrated Video Conferencing System
Integrated video conferencing systems are designed generally for group video conferencing where there's a centralized location for the equipment. It include both the hardware and codec. All the main camera,displays and other peripheral videos are mounted in the main conference location. Integrated video conferencing systems are typically ideal for boardroom and classroom conferences.
3. Desktop Video Conferencing System
As an important one of types of video conferencing systems,desktop video conferencing system is very popular with people on-the-go and typical office workers. Within this option there are two choices available: a software client on your desktop or a hardware codec that doubles as your computer monitor. By using this type of set-up,the video conferencing system is brought right into your personal computer while still pulling off a full-motion conference.
4. Service-based Video Conferencing System
For serviced-based systems,the provider,which often is a telecom carrier,handles majority of the control when it comes to the network set-up. This means less work on your end. You just pay for the solution and your provider manages it for you making more convenient especially if you don't want to bother with the technicalities.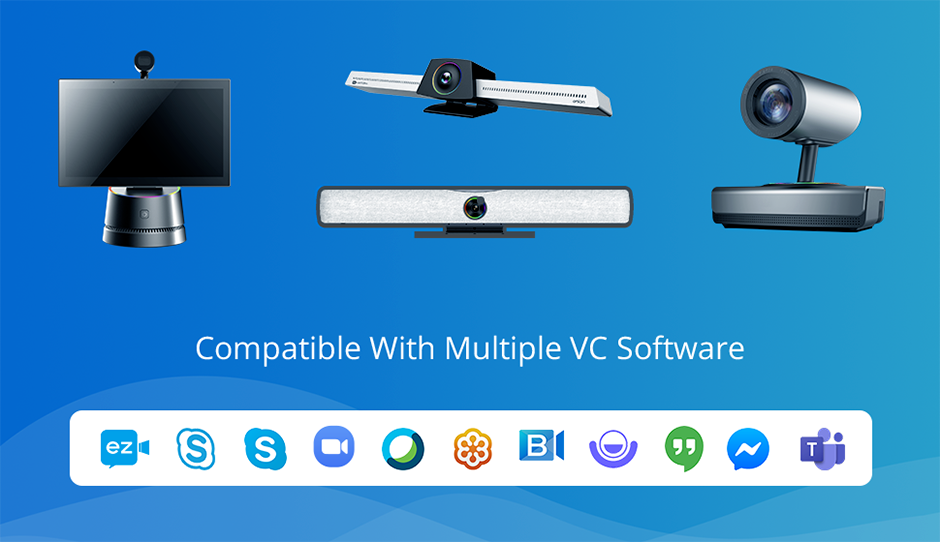 ezTalks Hardware
Supports Multiple VC Apps
ezTalks all-in-one video conferencing devices work with most popular VC apps like ezTalks,Skype for Business,Skype,Zoom,WebEx,GoToMeeting,BlueJeans,Lifesize,Google Hangouts,Facebook Messenger,Microsoft Teams and more as you require.
Request A Demo
5. Codec
This alternative is the most like a room-based video conferencing framework in that it utilizes an outside display,camera and microphone,which is the same as does a framework for your meeting room. It is the best decision for someone who will utilize a whiteboard in his or her office who need to collaborate with a physical protest or some else in the room or who likes to stroll about the space while on a call. The space amongst you and the codec enables the flexibility to utilize the space in your office. This alternatives ranges in cost from $1500 to $8000 in addition to yearly charges for authorizing and upkeep.