Comparing 5 Online Collaboration Tools for Education
Online collaboration tools for education are the web-based programs that allow teachers and students to interact and perform different tasks. It promotes online discussions, teamwork, and easy access to learning materials. The tools enhance online learning and improve the education performance for both the students and teachers.
Online collaboration tools for education allow teachers and students to have a face-to-face conversation and discuss more on assigned tasks. With good sound equipment and good network connection, the teacher does not have to be physically present in class.
Since there are numerous online collaboration tools for education, the following will highlight five tools.
1. ezTalks Meetings
This is the most advanced online collaboration tools for education. It enhances online learning programs by allowing teachers and students to interact face-to-face and to share online learning resources. It makes it easy for students to participate in ongoing discussions. For effective learning, groups or team should be made of small numbers.
Pros
• It is highly efficient and productive: A video class conference can be held at any time of the day. Students and teachers do not have to rush to class for revisions or to take new assignments from the teacher. All these can be done through ezTalks Meetings learning software.
• It is flexible: Video calls and sharing of learning materials with free screen sharing feature can be accessed through the phone, laptop or iPad. As long as you have good internet connection, you can easily join and participate in an ongoing discussion.
• The best option for distance learning: Students who do advance learning as they work can use this online collaboration tool for distance learning. They can interact with teachers and other students online and perform different learning tasks.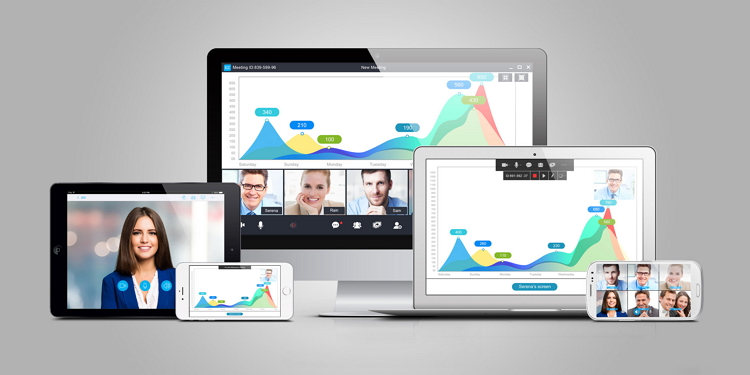 Cons
•It highly depends on the network connection. The poor network connection can lead to poor transmission of images, files, and sound.
2. Google Docs
Google Docs online collaboration tool allows creating and sharing of learning documents. The documents created in this platform can be accessed and edited by students. Tables, information, and images can be added into the documents and saved. Once the teacher goes through the assignment, he or she can leave comments for further improvements.
Pros
• User-friendly and accessible from all devices: Google docs are easy to use and friendly for beginners. It does not require a special skill to know how to use it. It is accessible on almost all devices like smartphones, tablets, and computers. It makes learning continuously.
• Efficient in sharing information: The google docs are saved online hence can be accessed by a large number of people. Once the document has been uploaded, you can automatically view, edit, or leave comments through the Google Drive.
• Does not need printed paper to distribute assignments: Every information and assignments are shared online. The distribution of assignments is fast because students can view the assignment through Google Drives immediately it has been shared. Its ability to go paperless makes it more reliable and environmentally friendly.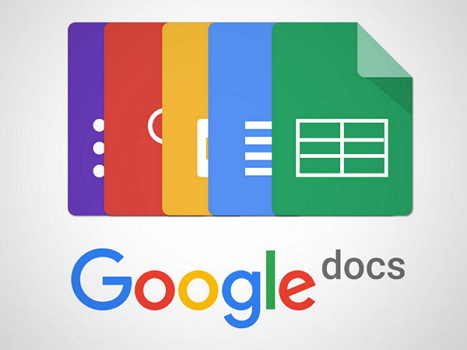 Cons
• Google Docs has not integrated the Google Calendar feature hence setting assignment deadlines, and reminders is a challenge.
• Difficult to control online sharing because any person with access can edit the document. Online discussion can be a bit tedious.
3. Skype
This is an online collaboration tool that allows video chatting and exchange of messages. It encourages group learning because one video call can include more than two people. Instructors and students can have online learning session and exchange learning materials.
Pros
• It is easy to collaborate with more than one classroom: Skype is effective for distance teachers. They can organize a class through Skype video conference call. Students from different classrooms will be able to listen to the instructor and ask questions. The classrooms need to have a good audio system for every learner to clearly hear the teacher.
• It is effective for group learning and teamwork: Groups can have online discussions and exchange of learning materials through Skype. It does not have a limited number of users, however, maintaining small groups will boost online learning.
• It encourages tutoring: Students can use this online tool to ask questions to teachers who are never available at the school. Teachers are also willing to be available through Skype for further classwork discussion. Skype can be accessed anywhere.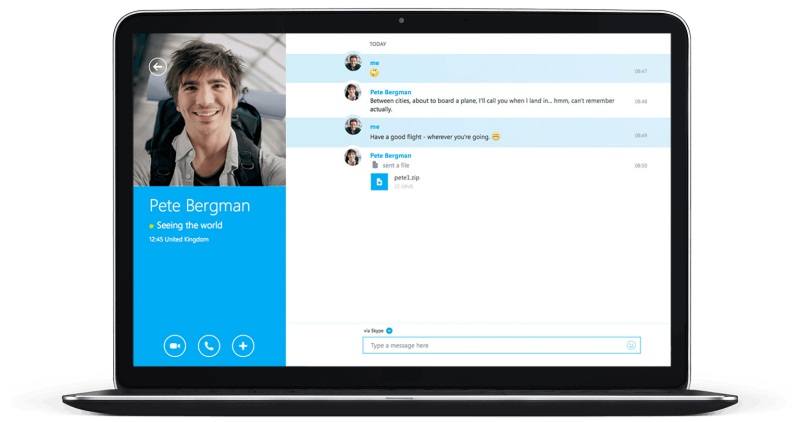 Cons
• Skype has been used by students to carry out cyber bullying.
• Skype is a free account, but if you want to more collaborative features, you will need to pay for them.
4. ProofHub
It is an online collaboration tool that improves learning and communication among students who are not in the same geographical area. They can effectively communicate through group chat and resolve issues. Documents, files, and information can freely shred through this online tool.
Pros
• Easy access to learning materials: Notes and files can be easily shared through this platform. Students can easily access these materials and use them for exam revision. Distant learners are advantaged because they do not have to travel to school to pick notes.
• It makes the students be on the same page: Learning is easy when students and teachers can move on the same page. This tool can be accessed anywhere and anytime. Online group collaboration can be effortlessly done.
• The tool allows deadline setting: A teacher can issue out the assignment and include the deadline. The students will be able to know the due date hence submits the assignment within the timeframe.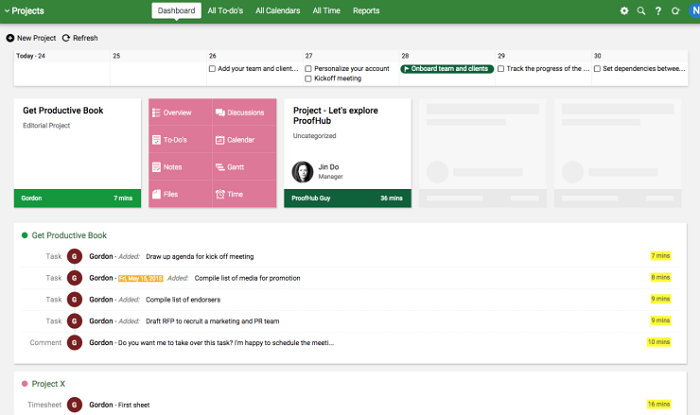 Cons
• Some advanced features of this online tool can be very expensive.
5. MindMeister
This online collaboration tool encourages group brainstorming. It is effective for early stages of a group assignment. The tool offers additional features like SWOT analysis and project planning. It has an online chatting feature for quick communication between group members.
Pros
• It is engaging: It encourages group discussion and brainstorming from all group members. Group members can freely participate in an upcoming project and share different views.
• Promotes learning creativity: The tool does not limit any ideas. It allows the users to be as creative as possible in sharing ideas about the project.
• It is flexible: Can be accessed anywhere at any time through the phones and computers. Whenever you come up with a new idea, you can post it for other group members to see.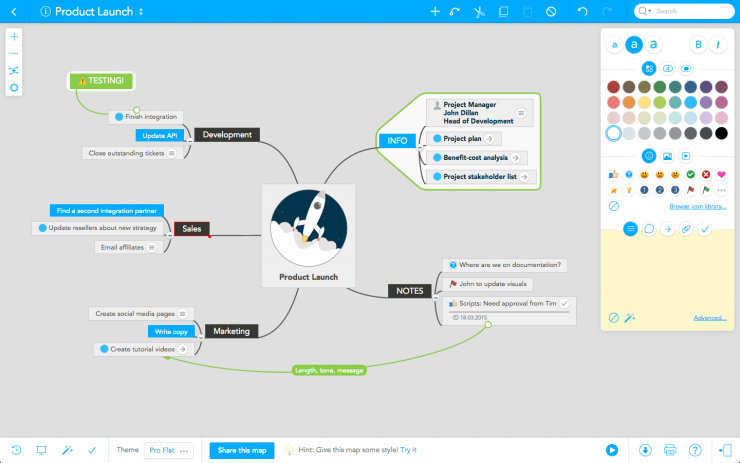 Cons
• It is chaotic and confusing. Editing and formatting all the ideas from group members is time-consuming. It is important to maintain a small number of group members for easy collaboration.
Conclusion
All these online collaboration tools for education are available. It is your decision to choose the one that fits your needs.