Top 6 Online Meeting Planners
Getting staffs or customers to a location for a meeting can be a challenging work. However,with the modern technologies,you no longer have traveled around the world for meetings. Online meetings can be conducted with the help of video conferencing technology and solutions. With modern conferencing technologies,online meetings are just engaging as face-to-face meetings. Even if the participants are different continents,internet conferences make the geographical distance seem insignificant and irrelevant. In order to participate in online meeting,all the participants require an internet connection,a computer or smart phone,and an online meeting planner.
Why Online Meeting Planner Is Important for Companies?
Planning meetings is popular as one of the major useful methods to enhance work efficiency as it can give the participants proper sufficient time to perform complete preparations in advance. The meeting organizer gets started by making a poll or a survey with different advised meeting timings and dates. The meeting planner produces an email link to the meeting times that the meeting organizer sends to meeting participants and this is very important for companies.
Six Meeting Planners Online
Dozens of meeting planners are now available in the market and the best online meeting planner is not easy. It is normally recommendable to pick a popular tool that many other colleagues and customers in your area have used. However,you need to make a number of considerations such as the type of event,your budget and the expected number of attendance.
The best online meeting planner should be able to accommodate all the participants and is available within your budget. You may also have to check your network capabilities to ensure that it can accommodate the requirement of the conferencing tools.
1. Doodle
Doodle is a great online meeting planner that allows you to create a shareable poll and send to colleagues and customers. You just need to input some little information such as locations,time options,and potential meeting dates before sending it to your colleagues and customers to approve the time and location. Once created,everyone is notified through his emails. Members are then required to vote on time slots. This is a straightforward democratic way of coordinating meetings.
The scheduling feature of Doodle is free. However,you can upgrade to a premium version to give you access to integrated Google,and iCloud calendars,automatic reminders to all colleagues and customers,and even request for additional information in your poll.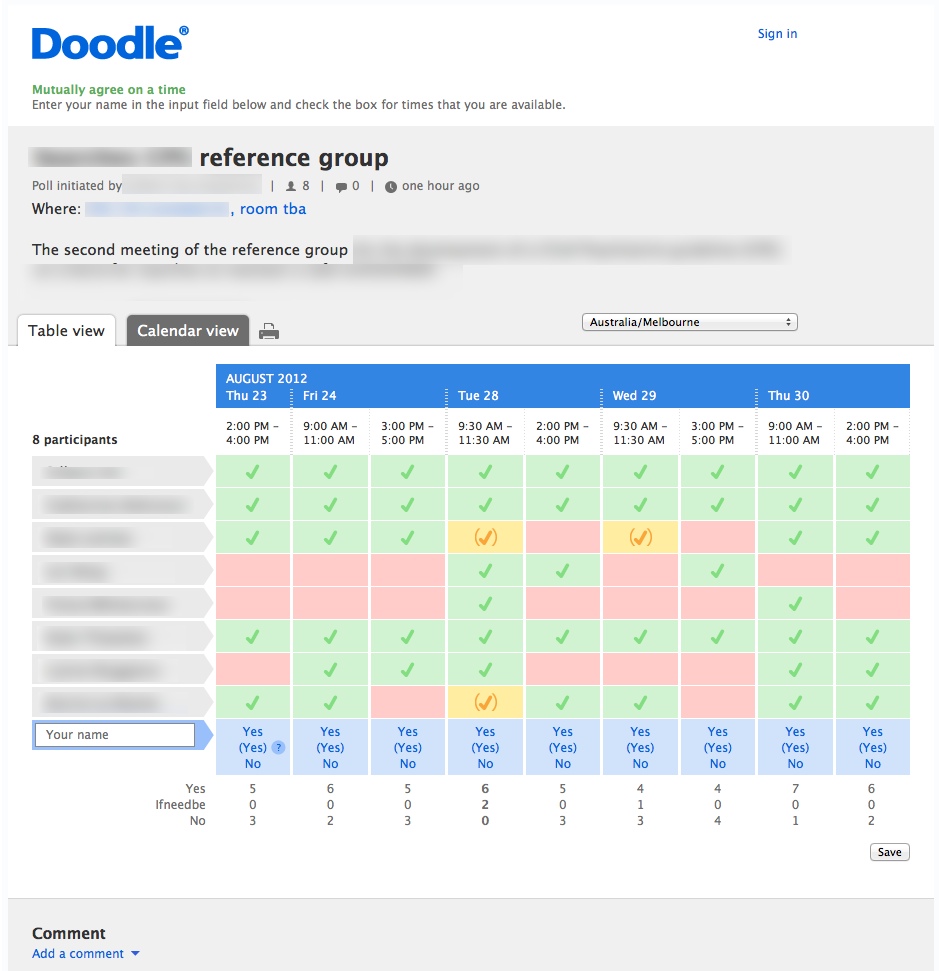 2. ezTalks Meetings
ezTalks Meetings is a professional and feature-rich online meeting planner that can also be used for video conferencing solution. It lets you plan online meeting ahead of time and sends the meeting invitations to all participants via emails. All you need to do to is to enter the meeting details,including meeting topic,participants' email address,meeting time and meeting detals.
Apart from planning online meeting,ezTalks Meetings offers high-quality audio and video make it a perfect tool for hosting online meetings. It also has an innovative whiteboard tool that allows you to draw and sketch out thoughts,lets participants make annotations,including erasing,highlighting,capturing screens,and texting. What's more,ezTalks Meetings allows instant sharing of content and meeting participants can demonstrate operations in real-time on power point,excel,word and documents in other files.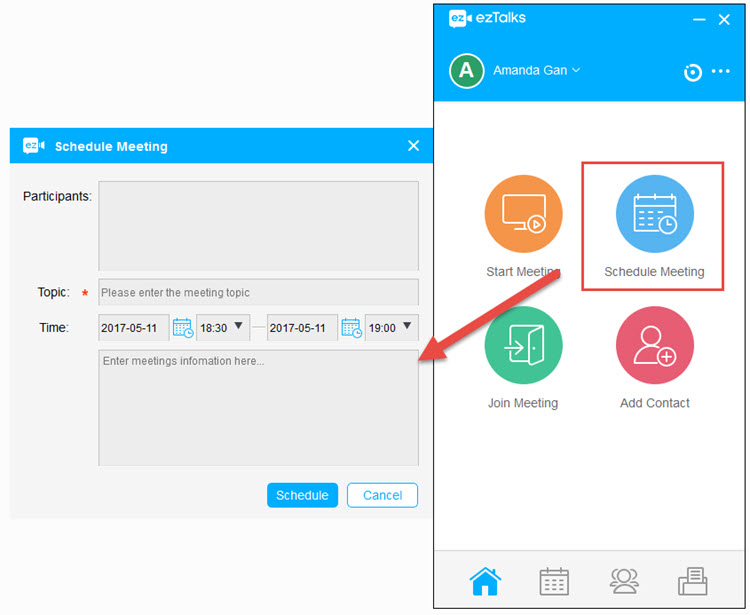 3. Calendly
Get this free online meeting planner with Calendly. Calendly is a great meeting planner that relies mostly on Google,and you need to have a Google account as the Calendly syncs with the Google Calendar. The invitee will have to accept the meeting invitation,which will be added as an appointment in the guest's Google iCloud or the outlook calendar.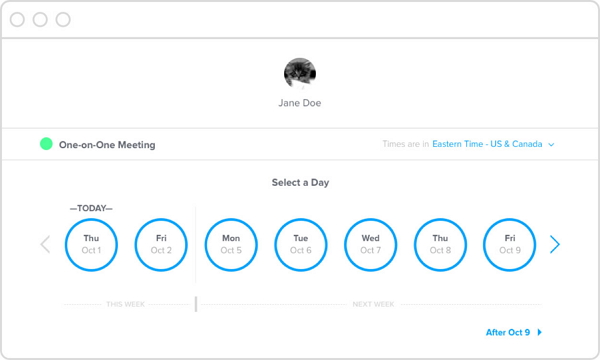 4. MeetOMatic
MeetOMatic is a great web online meeting planner that allows you set your meeting,invite people and monitor responses from the invitees. The planner does not sync with your Google calendar,but with a premium plan,you can export meeting info to an Excel or other CSV spreadsheets. Since it does not synchronize with your calendar,it cannot prompt about any potential conflicting events that might be available on your calendar. However,it relies on other application and can be a good bet for those who don't have a Google account. You can use this online meeting planner free,but an advanced edition with advanced features is available for $19.99/year.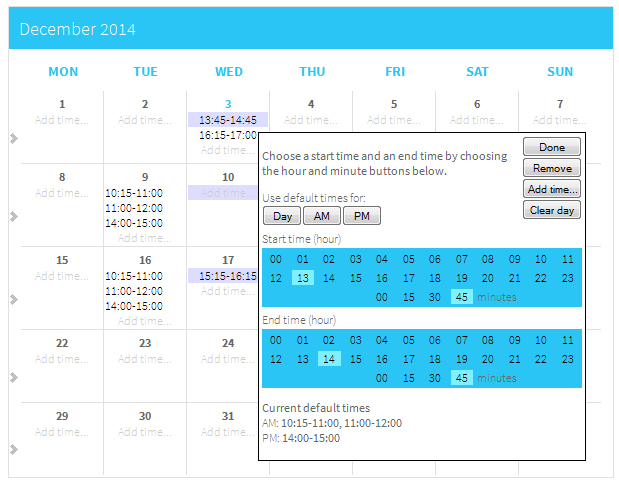 5. Meetin.gs
If you are looking for meeting planner online free,Meetin.gs is a good choice. Although it does not give options to set several potential meeting times,the planner is great if you already know meeting participants' schedules. You can use the app to distribute any meeting materials. You can create an agenda and attack filets on the meeting page and share your agendas as the meeting date approaches.
Meetin.gs for meeting preparation includes a great interface with timeline features that give you a great way to manage your time and track how you are spending your time. It is synchronized with Google Calendar and can be able to notify you about any conflicting schedules in terms of time. This online meeting planning tool is available in a trial version for a month and pro subscription for $12 a month.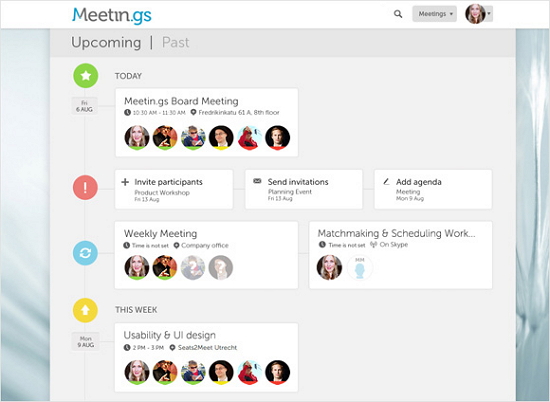 6. ScheduleOnce
ScheduleOnce is a great free online meeting planner that allows you to invite clients and colleagues to a meeting and track their acceptance to attend the meeting online. It features a booking page where the user to plan their meeting and give the visitor options for meeting times.
With Scheduleonce,you can handle several meetings with ease. You can highlight times that can work best for you and even create links that show availability and send them to your invitees. Invitees are required to submit their email addresses and vote on the given time slot.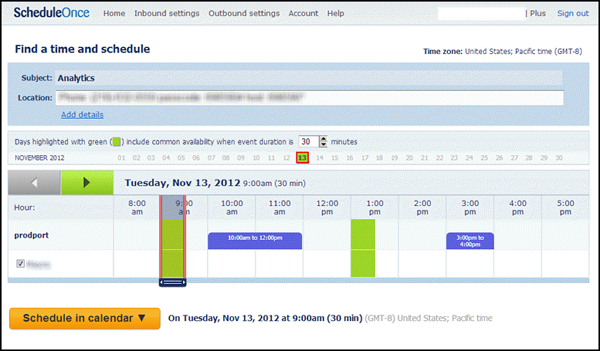 Conclusion
Online meeting planners offer a convenient way of scheduling meetings online,which ensure that every participant in the meeting is involved in setting up the meeting. This increases the chances that every participant to attend the meeting without fail.