5 Best Online Employee Training Software
Nowadays, most companies are using online training software to train their employees. They are very effective and they also get the work done quickly. However, since the success of the company depends almost completely on the productivity of your employees, it is very important to select the right kind of software which suits you the best. Here are 5 of the best online employee training software which you must consider:
1. LearnUpon
This is one of the best software for online employee training. It comes with a course builder feature which makes it very easy to design courses quickly and effectively. You can also create tests. There are several other new features as well. For example, you can create multi-session or single session events and assign an instructor for each event. You also have the option to take attendance in order to make sure that the employees are not skipping any classes. There is also the feature to group users. They also have a very good support team which operates 24X7. Hence, whenever you have a problem, you can contact them.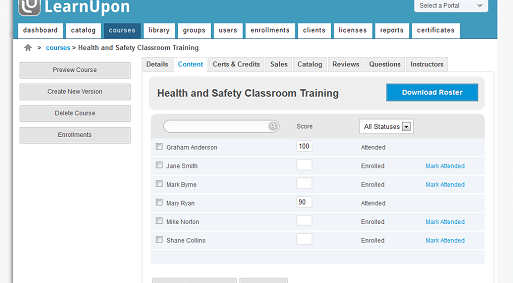 2. ezTalks Meetings
This is also one of the most popular free web based training software. If you want to train your employees via face to face communication, this is a very good option. They offer HD resolution and the audio is also very crisp and clear. Live chat feature is also there in case you need to send some URL or other documents to the employees. There is also a whiteboard in case you want to draw any graphs or pictures. The free online employee training tool is also possible to make real time PPT presentations for better understanding. And the good thing is that it can be accessed via all kinds of devices, such as Mac, Windows, iOS and Android gadgets.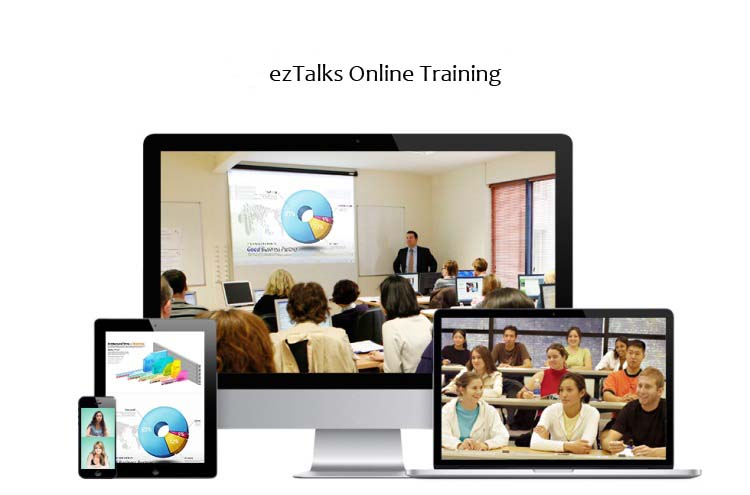 3. iSpring Learn LMS
It is a very popular web based employee training software. It is very user-friendly. The setup is really easy. All you have to do is just open an iSpring Account and you are ready to go. The best thing about this software is that it supports all kinds of content. From audios to videos to Flash, you can upload almost anything you want. And in case you don't have much content, you can also take help of their software to create courses.
Another advantage of this software is that it provides detailed reports. It will track all the learning activities of the employees and will provide vital statistics of each employee. On the basis of their performance results, you may design separate courses for each of them to improve their productivity. They also have a mobile app which allows all the employees to finish their courses offline.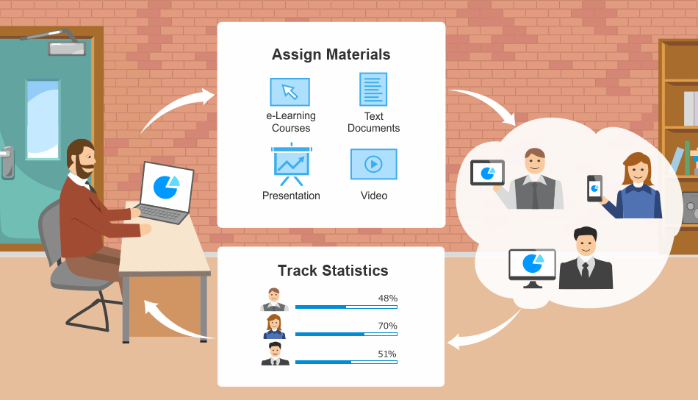 4. Looop
This is another great software for online employee training and development. It has all the tools which you will need to train your employees effectively. You can create quizzes and questionnaires to assess your employees' knowledge and to find out where they lack. It is also user-friendly. You don't have to be a tech-savvy person to use it effectively. There is also a tutorial which will help you find out how to create or edit documents. You can create a library full of valuable content. Whenever any new person joins the company, he or she will be able to access the library and get all the valuable information in one place. Another great advantage of Looop is that all the courses can also be accessed via cloud services. You will also be able to keep a track of the important metrics of all employees.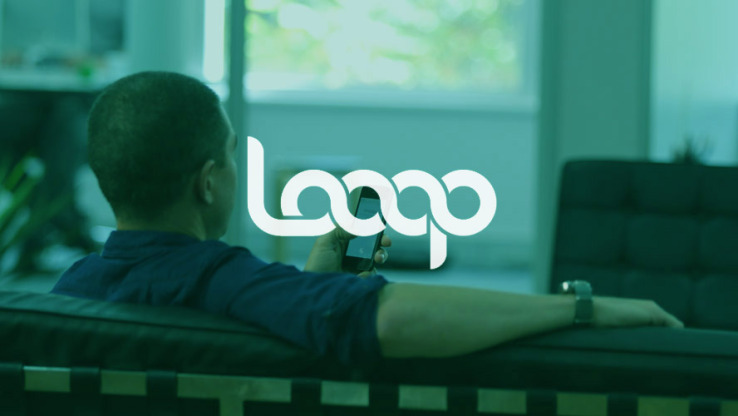 5. Instancy Learning Gateway
This is a very feature-rich software which is ideal for all kinds of businesses. With the help of this software, you can add all kinds of content like HTML and you can also create courses in AICC or SCORM. You also have the option to edit the documents anytime you want.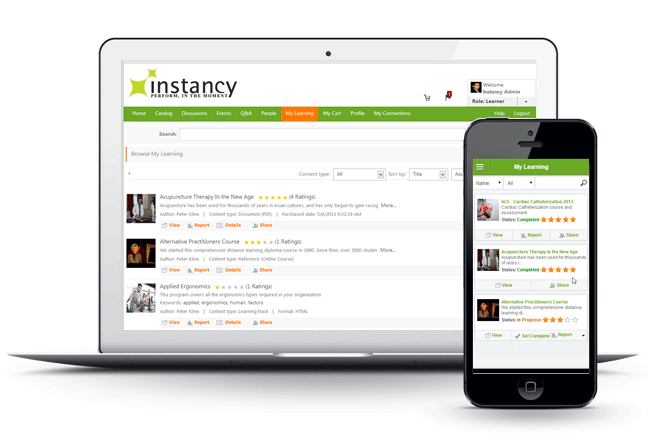 Instancy also offers several ways through which you can help your employees remember their training commitments. You can set email reminders or text reminders as well. You can also design your courses anyway you want to make them look more visually attractive. They offer a wide range of themes. You can pick one as per your wish.