7 Best Group Video Chat Apps
A few years ago,video chat was nothing more than a nice dream,and people were craving for a device,capable of doing that. However,today,video chat has become a normal communication method,and people from the whole world are using it. The technological progress allows you to benefit from some very advanced features,in a fast and simple way. Still,because static video chat wasn't enough,the developers had to make it available on the mobile devices as well. Nowadays,not only that this thing is possible,but we also have plenty of options for doing that. The following article aims to present the 7 best group video chat apps and to explain their key features.
1. ezTalks Meetings
ezTalks Meetingsis quickly becoming a standard in video conferencing,being used for both personal and business purposes. The market is crowded with different group video chat apps,but some of them are not professional enough,and those who are,come with a very expensive price. However,ezTalks Meetings manages to make a compromise,and to combine a highly qualitative software,with a cheap price.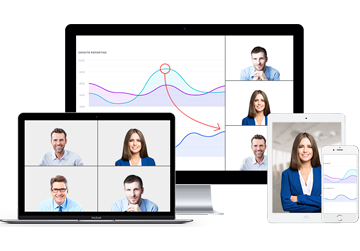 Free & Easy Group Video Chat
Free for up to 100 Participants
One-click to Join In
HD Video and Audio
Up to 25 Video Streams
Screen Sharing and Annotation
Record and Playback
TRY NOW
Its diversity of features is ideal for any company that wants a strong and reliable form of video communication. The mobile version of this app is extremely useful,allowing you to connect to the video conference,from an iOS or Android operated device. Thankfully,the adjustable video resolution is great for you with bad internet connection. It enables you to attend the video conference without any lag,and a more than decent video resolution.
ezTalks Cloud Meeting can be tried for free,and you can have up to 100-person video conferences,with no charges involved. The premium feature is recommended for bigger conferences,which allows you to have up to 500-person video conferences. It can provide an ultra HD video and audio quality,screen share or conference recording.
2. Google Hangouts
Many people use this app,strictly because it's linked to their Google account. Its video chatting feature is extremely facile,and you can start a Google video conferencing call,using the participants' email. The conference feature is also supported and you can create conversations of up to 10 users. Even though this app is not very new,the interface looks and behaves like a modern one.
All the key features can be accessed very simple,and you can learn all its secrets in a matter of minutes. The "Hangouts" option,allows any user to create its own customized conference,and to add new members with just a single tap. Google Hangouts is available in Google Play,but it can also be found in Apple Store. It can be downloaded for free,and it's completely free to use.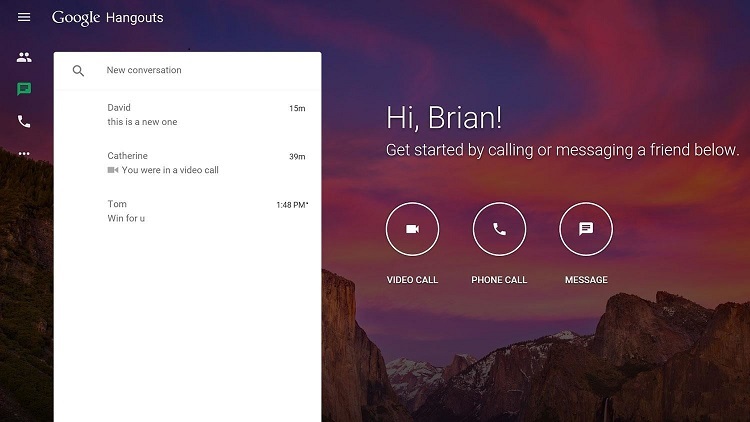 3. WhatsApp
Having one billion active users,WhatsApp is one of the most popular video group chat apps. At the beginning,this was just a simple text messaging app,but after it was purchased by Facebook,it developed many other features. The voice recording was the first feature,and people started using WhatsApp as a free voice calling app. After a few months from this update,Facebook decided to add a video feature,making this app a great group video chat app. This feature is available today,and the connection is extremely safe and stable. The connectivity is simple,and you can join any conversation,with your calling ID. The calling id is similar to a phone number.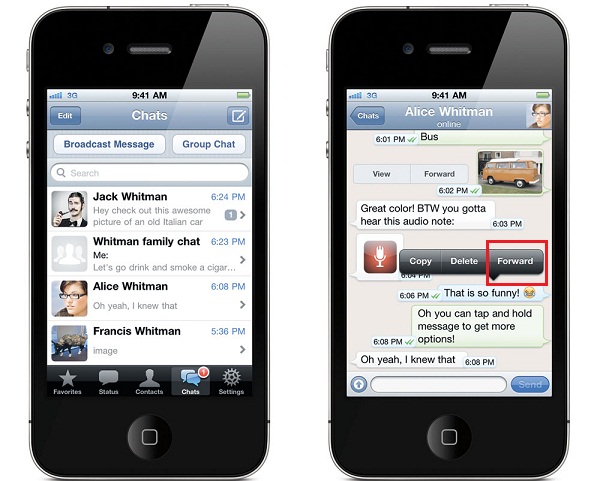 4. join.me
Designed as a video conferencing app for small businesses,join.me manages to provide a rich communication package. The app operates on the voice-over-IP (VoIP) technology,and it's able to host a 10 person video conference,on the free plan. Its interface is very user friendly and it allows any participant to customize the conference.
As any other group video chat apps,this one also comes with a premium package. The Business plan can ensure a 250 person conference,with ultra resolution and unlimited conferencing. This package is not free,and it costs $25/month,for every user.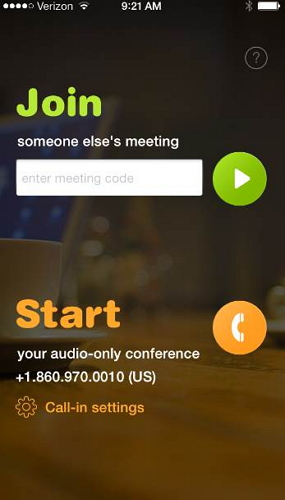 5. Imo
Imo is one of the most simple video group chat apps,available on the market. This isn't necessarily a bad thing,because Imo manages to offer a good quality conference,even for the participants with poor internet connections. The interface is simple as well,covering just some basic features like: hang up,turn off the microphone,rotate the image or open a text chat box.
This app is compatible with both Android and iOS,and it even works on slower connections like the 2G one. The biggest advantage of Imo is its price. This app is absolutely free to use,with no restrictions whatsoever. Still,Imo often displays some ads,but they are not bothering and you will get used to them.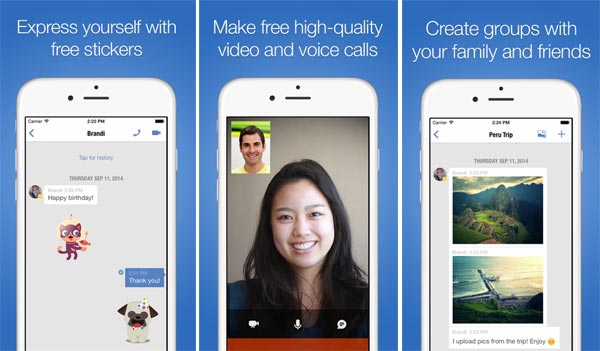 6. JusTalk
Even though it is not as popular as other apps for group video chat,JusTalk is a decent app,available on both iOS and Android. This app can be customized very much,and the user can change features like: the theme,video quality,image size and many others. It also has some interactive options,and a bunch of games that can be played in the middle of the conversation.
The connections are encrypted,and JustTalk is safe to use even for formal / corporate group video conferences. It's also free to use,but it features some in-app purchases like themes,fonts or other customization items.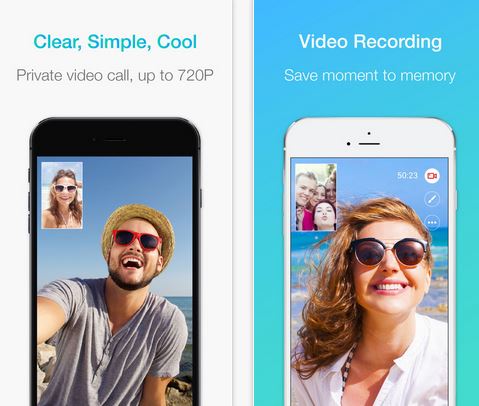 7. Viber
Like any other respectable group video chat app,Viber was launched as a voice chat app. However,it was later updated and the video conferencing feature was included. Besides other apps,Viber can provide a video connection with a person who's using other app,for a small fee.
Still,all the video conferences between the Viber users are completely free. The connection is also encrypted,and even though it doesn't look like,this app can be used for formal purposes. Viber can be downloaded from both Apple Store and Google Play,completely free of charge.Picture source from Clipartkey,PNGitem,KindPNG.
Conclusion
Having a mobile group video chat app is a must-be nowadays. It will make every video chat simpler,allowing you to connect to your partners,from virtually any place. Make sure to analyze all the available apps,and choose the one that suits you best,and comes with the cheapest price. Wallpapers via computer wallpaper jokes funny & Joker Wallpaper 4k