How to Use a Webinar for Marketing?
In this busy and restless life, time management has become a crucial part. Though we are interested and would love to attend an important meeting, presentation or a seminar, we fail to attend. In the technological era, webinars are widely preferred as they save the time and money to travel and can be attended from any place through a simple Internet connection. More importantly, webinars can be used for marketing.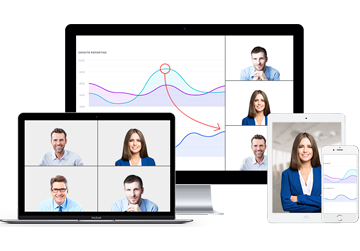 Best Webinar Marketing Tool
Free for up to 100 Participants
Fluent Group Video/Audio/IM Chat
Screen Sharing and Whiteboard
Webinar Cloud Recording
Webinar Custom Branding
Sign Up Free Now
About Webinar Marketing
Webinar Marketing is a key strategy where the right targeted audience can be chosen. As for marketing, webinars should be interactive, informative and educative. Only when the audience join the webinars comfortably, can the message or the information we try to convey go swiftly and the marketing strategy run successfully.
About ezTalks Webinar
In the market, we have many choices for free marketing webinar software and the most trusted, convenient to use with multi features must be ezTalks, as ezTalks Webinar is said to be more productive with systematic services in three stages of the free marketing webinars, before holding a webinar, during the webinar and after the webinar. ezTalks webinar software has all such advanced and latest features like email invitation, HD video and audio, screen sharing, whiteboard, presentation, online chat, polls and survey, and so on. By an easy, comfortable and interactive webinar session, one can push forward sales wisely if you know how to use webinars for marketing. Here are some webinar marketing tips.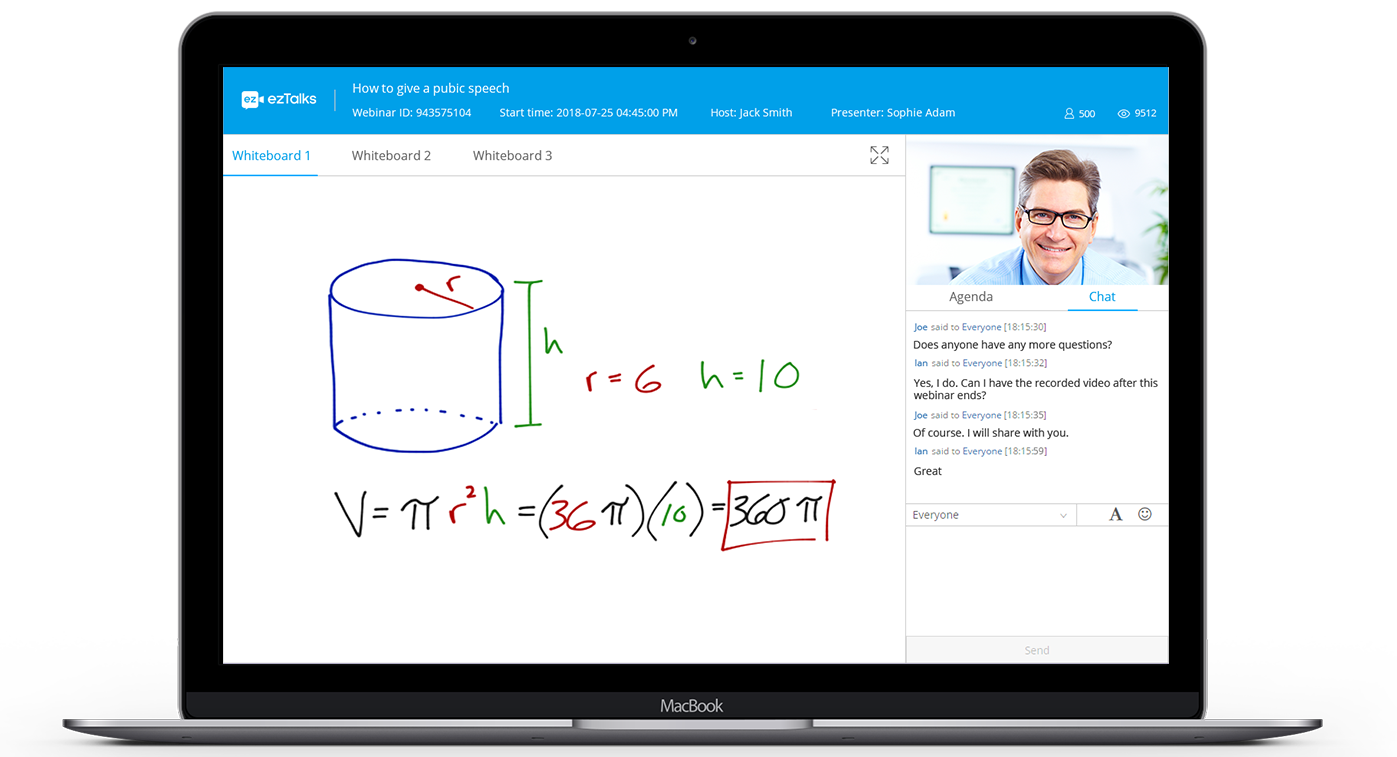 Webinars for Marketing
a) Audience. 
When it comes to online webinar marketing services, the audience is the most important. How can we build up the audience for a webinar? It is equally important to schedule the webinar. ezTalks has the feature of simple scheduling a webinar in which audience will be notified by invitation email about the webinar time. In this era, most of us prefer systematic and planned working style. Send the audience an invitation email properly and remind them of arranging their task in advance. Moreover, this action can let them know that they are valued. This is also an essential step before hosting a webinar for marketing. You can sign up for a free email marketing webinar from ezTalks today!

b) Content Presentation
One can make boring content into an interesting webinar through content marketing webinar. The webinar can integrate different forms of presentation such as videos, texts, images and so on. Make sure the informative and educative content should be approached to the targeted set in the most effective manner, rather than the boring one. For example, you can use interactive whiteboard or screen sharing tools to illustrate or present your product videos, or thoughts vividly. It is suggested that the webinar should not exceed 30-40 minutes but should be clear and concise. Market the right content in the right channel- Webinars are said to be the most powerful marketing platform.
c) Interaction & Communication
For any digital marketing webinar, channel interaction and communication is the key for it. Without a proper interaction or communication, it sounds like a one-way communication. An interactive session always tends to be the ideal way. ezTalks provides the interactive webinar hosting platform for the question and answers session wherein the audience reach can be maximized and the doubts from the audience can be eliminated by answering the questions which would help in best benefits. Besides, live broadcast is an added advantage and ezTalks wins this amazing feature. This enhances the brand awareness and hence marketing practices also sustain for long.
d) Response of the Audience
You may like to view the response of the audience and to evaluate whether they are interested in the form of display or the content you showed, but in any marketing practice, you can closely monitor the responses but follow-ups are time-consuming. However, with the help of webinar report and feedback from the audience, the business campaign can be easily tracked. To make your next webinar marketing more successful, it is also important to take the polls and survey. One can analyze the future demand for the brand and get to know the success ratio of online marketing through webinar.
e) Recording & Playback
√ Considering other marketing channels, after a few days, all the efforts for the webinar marketing practice may be forgotten or completed. Hence, webinars should be recorded and have the option to download so that the videos can be shared and used for marketing. However, ezTalks Webinar supports recording & playback, and to be shared on different platforms. The scheduled unattended audience can also view the webinar.
√ What's more, in recent times, we see that video marketing is the new niche. With recording, the webinars will be circulated on the social media platforms for so long and even years to attract more customers. The most vital content can be further divided into small videos and shared widely, as short videos tend to attract more.
Conclusion
A business is said to grow with the proven marketing strategies and need to be kept up to date with the latest technology. Webinars can be useful platforms and the new trend to exert marketing strategies and online marketing webinar can be more effective and powerful if the content is shaped in a systematic procedure, which means to know what the audience wants!