How to Conduct a Successful Teleconference Interview
It is important to prepare for a teleconference interview when looking for a job. The majority of potential employers use telephone interview as the initial screening to filter out some of the applicants. The call may be audio or video conferencing through platforms like ezTalks Meetings. Video teleconference job interview is most preferred because of the increasing technology in cloud meeting. The communication can be done over a phone or a laptop. Also, visual communication is effective in gauging whether a candidate is fit for the job.
Part 1: What Is a Teleconference Interview?
Part 2: Benefits of Teleconference Interview
Part 3: How to Conduct a Successful Teleconference Interview
Part 1: What Is a Teleconference Interview?
Teleconference interview is a telephone and formal conversation between two or more participants by using advanced cloud meeting technology like ezTalks Meetings. In this case, you will not be meeting your interviewer face to face. Instead, you will see each over a phone or a telephone in video conference meeting. In an audio conference, the participants only hear voices while in a video conference interview participants see images and motions of each other. A job interview via teleconference will require special arrangements and technology to ensure that the images are high definition and the audio is clear.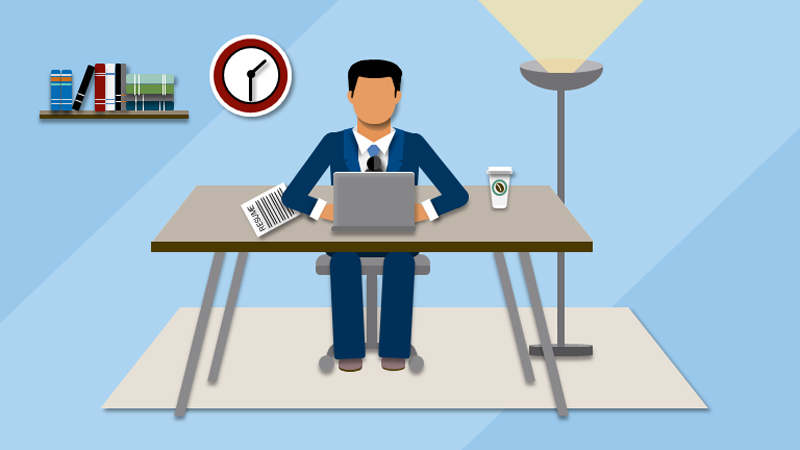 Part 2: Benefits of Teleconference Interview
The Human Resource department is continuously reinventing itself with the growing trend of online interviews. Video and web conferencing has made it easy for HR to transform from the traditional interview activities to modern ones. Research shows that job interview via teleconference has increased by 49% since 2011. The following are the benefits of teleconference interview: 
Reduces the cost of Traveling. The HR department will not spend too much money on traveling and interview preparation. This advantage has been the driving force of increased teleconference interviews in many organization. It is equally cost effective to the interviewee because they can have the interview session while at home.
Improves Communication. Nonverbal communication is more effective than verbal communication. The video teleconferencing offers the interviewer to gauge how much the candidate is interested in the job by observing the non-verbal cues. Also, cloud meeting technology improves communication by allowing the exchange of files and media, and interactive whiteboard sharing.
Time Efficient. Travelling consumes a lot of time, and you are more likely to experience transport delays. A job interview via teleconference is time efficient because it can be set up at any time upon arrangements. You will get an email or text notification about the interview.
Increases Productivity. Since teleconference interviews involve more than two participants, more interviews can be conducted within a day. This increases the productivity of the HR department because it will take a shorter time to interview many candidates.
Environmentally Friendly. Video teleconference job interview reduces carbon footprints in the environment because there is a reduced automotive usage. Vehicles exhaust has been increasing carbon footprint in the atmosphere because of its gas composition.
Improves the Hiring Process. Recruiting new employees is a lengthy and expensive process. It becomes more expensive when a company is hiring candidates from other states or countries. This makes planning for interviews challenging and time-consuming. Conducting job interviews via teleconference makes the hiring process short and efficient.
Part 3: How to Conduct a Successful Teleconference Interview
In order to conduct a successful teleconference interview, here are some useful tips for both interviewers and candidates.
Tips for Interviewers:
Write a list of relevant questions to the job's tasks and responsibilities. This list is important because it will you not to forget important questions during the interview. It also focuses the interview on the main agenda of gauging whether the candidate is fit for the job. Remember to have questions that focus on the behavior and performance of the candidate.
Remember to go through the applicant's resume prior to the interview. This is important because it helps you know what kind of a candidate you are interviewing. You may also have questions concerning the academic or work experience of the applicant. It will give you an idea of outlining structure of the interview session.
Have the right teleconference interview etiquette by not talking too much at the interview. The candidate should have enough time to answer your questions. Also, use polite and professional words during the video conference job interview.
Do a follow-up email or call to let the candidates know whether they got the job or not. It is a professional way of ending the hiring process.
Tips for Candidates:
Do your homework well. Research about the company and understand what they do. Be aware of the job description of the position you are about to be interviewed. This research will help you to confidently answer all the interview questions.
Check your tech. Make sure that your microphone and webcam are working. This is to ensure that there will be no technical hitches during the interview. It will be embarrassing if your voice or video is not reaching the interviewer in good quality. It will strain the interview session, and you will not be in a position to sell yourself.
Dress appropriately. Do you know what to wear during a video teleconference job interview? Have an official dress wear, blue and black colors are most preferred. Even though the interview is via a cloud meeting, your appearance matters. One of the things that the interviewer will check is your dressing.
Prepare you surrounding by ensuring you have good lighting and the room should be neat. A disorganized room will disqualify you from the job hiring process. Avoid distractions such as movements, crying child or a barking dog. Chose a quiet surrounding that is free from noise and overcrowding.
During a video teleconference job interview, make sure to turn on your webcam. It is an awkward situation where the interviewer's camera is on while yours is off. It could cost you that good job.
Have teleconference job interview etiquette. This includes the use of polite words, keep eye contact, avoid using slang words, and use simple and clear English grammar to communicate.
Conclusion
Having known what is a teleconference interview and the tips of a video teleconference job interview, always stay prepared. It might be used for initial screening or final recruitment process that can land you in your dream job. Job interview via teleconference is as important as one on one interview with the panel.