Top 3 WizIQ Alternatives
WizIQ is a virtual classroom platform designed to allow trainers to create teaching programs, delivered in real-time or as recorded lessons. It also allows trainers to develop, run and sell their courses online. Besides, it supports numerous teacher accounts, live classes, online courses and HD video streaming. That's not all! It offers the ability to track the performance of learners and the ability to set learning objectives for students.
If you are considering getting WizIQ but you haven't taken time to review its alternatives, we advise you to do that. By taking time to review WizIQ alternatives, you will get a clear picture of what other tools offer. We have rounded up 3 alternatives to WizIQ that are worth a try.
1. Litmos LMS
Litmos LMS is a feature-rich online learning platform for schools that you will absolutely love. This WizIQ alternative is equipped with all the features you could need in a learning platform. It supports the upload of audio, videos as well as numerous text formats within its course builder. Besides, analytics are cleanly laid out. You can easily monitor the development of your learners and award them certifications. It even goes to great lengths to offer features that many of its competitors are hard-pressed to offer. They allow for live course monitoring and let you link your own domain name with your platform. The platform is available on Android, Mac, iPad, iPhone and Windows platform.

2. ezTalks Meetings
Presently, the best alternative to WizIQ is ezTalks Meetings. It is cherished for its user-friendly features and intuitive interface. It has features like audio conferencing, video conferencing, whiteboard animation, group and private chat, easy screen sharing, annotation, and much more. Besides, it can allow session recording for future use. This functionality makes it an excellent tool for educators and students as students can watch the training session later in the event that they miss the session. Also, the tool boasts high quality audio and video capabilities. Where ezTalks Meetings shines is that it supports a live training of up to 100 learners for free! This alternative to WizIQ is not choosy about compatibility. It runs on any device running in Android, iOS Windows and Mac.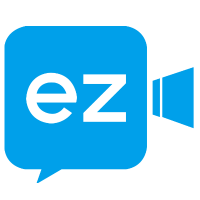 3. TalentLMS
TalentLMS provides a complete web-based LMS with functionality for course creation, user evaluation, e-commerce, and extended enterprise to make teaching and learning easy and fun. With WizIQ alternative, you can create videos, audios and flash contents and share online in no time. In addition, there is a search functionality to help you search and embed Slide Show presentations, Wikipedia articles, YouTube videos and more into courses. The courses created are optimized for presentation on smartphones, tablets as well as computers. There is fixed testing to evaluate information retention, and questions can be developed and re-used across multiple courses.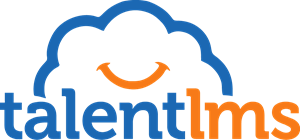 Conclusion
There you have it! Our list of 3 alternatives to WizIQ. These platforms can help bring your classes to life thanks to their many features. Before you choose any of these programs, however, you need to pay attention not just to their features, but also to numerous factors, including pricing, customer support, supported devices as well as integrations offered. PNG image source from pngtube, pngsee, vippng.