5 Best Online Teaching Platforms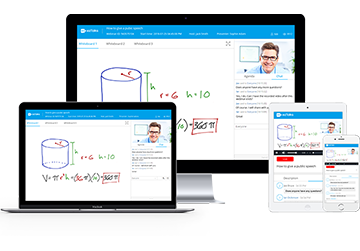 Best Online Teaching Platform
Free for up to 100 Learners
Fluent HD Video/Audio/IM Chat
Screen Sharing and Whiteboard
Polls, Survey and Recording
Rebranding and Paid Courses
Sign Up Free Now
Teaching online platforms make it possible for teachers to teach conveniently and students to learn things almost in a classroom-like environment. We will look at 5 online teaching platforms for teachers and draw a comparison among them, which will help customers a lot when choosing the right online teaching platform.
1. ezTalks Webinar
ezTalks Webinar is the best platform to teach online which is popular and well-known. Why is it so popular?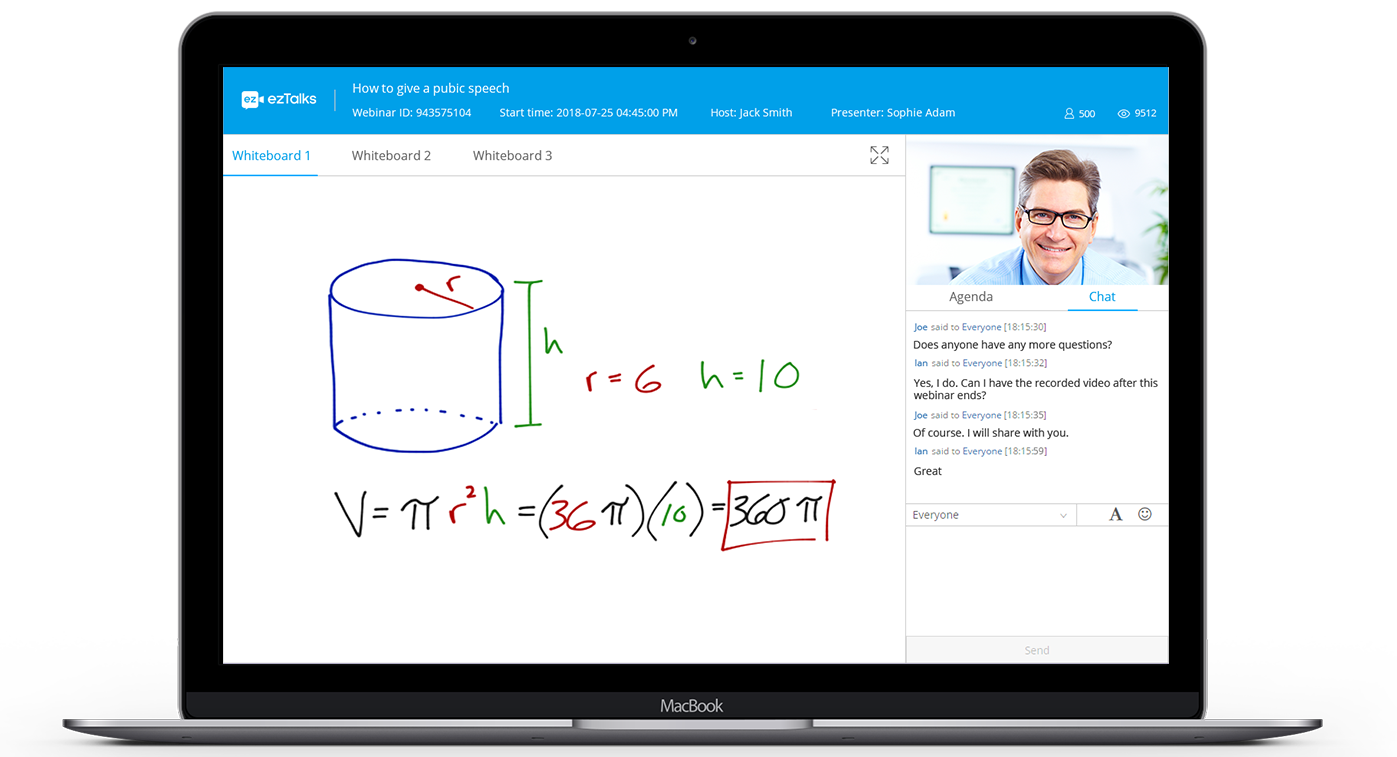 Reason 1 Easy and Immersive Online Teaching Experience
a) Prepare your online teaching event in seconds with simple scheduling and registration process.
b) Offer seamless HD video and audio quality that makes teachers and students feel like in real classroom.
c) Allow up to 100 presenters and up to 10,000 students in one virtual classroom.
Reason 2 Custom Online Classroom
a) Decorate your online teaching platform with designed background image, logo and agenda for better understanding of each course.
b) Set up paid online courses via PayPal integration to monetize your expertise securely.
Reason 3 Interactive Online Teaching Tools
a) Allow document or screen sharing for collaboration and whiteboard for co-annotation and demonstration.
b) Possible to use instant messaging services for sharing ideas, making comments and giving feedback seamlessly.
c) Useful to engage and interact with learners by polls & survey for collecting their opinions in real time.
Reason 4 Productive Online Teaching Outcomes
a) Measure your online teaching performance and improve your upcoming online courses by analyzing the online course statistics and reports on class, register and learners.
b) Record your online teaching process with free cloud storage effortlessly; Replay or download recordings online easily; Share your courses for greater influence effectively.

In fine, ezTalks Webinar is the best online teaching platform which is versatile and offers good value for money.
2. Teachable
Teachable, over the years has become a popular online teaching platform or a quality LMS (Learning Management System). This platform offers a number of obvious benefits. It allows easy upload of course contents. The service providers need not worry too much about the design aspects and technological areas. It also does away with the need to go in for Wordpress and various other plugins for reaching the courses to the students. Hence, there are many students and also critics who believe that it is one of the good platforms for teaching online courses. It is easy to use and those who do not have the best knowledge of computers and the internet will also be able to use it easily.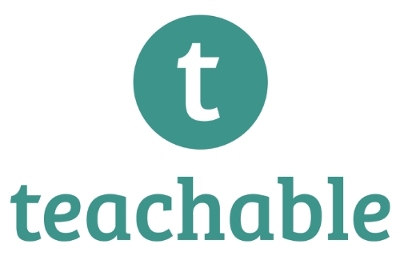 3. Ruzuku
This could be one of the best online teaching platforms for all those who are looking for audio, video and PDF courses. It also allows the end users and the online course providers to run webinars and engage with students and other stake holders. It also has a live chat facility. It is a good platform and is suitable both for downloading and streaming of content. It also allows customers to create memberships and even send out drip content depending on the course timing.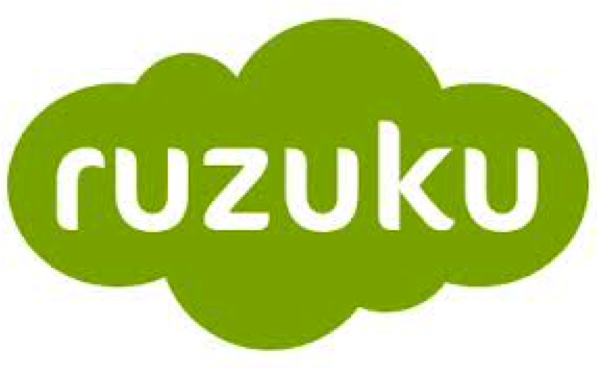 4. WizIQ
If customers are looking for an online teaching platform with a free plan, then it might be interesting to have a closer look at WizIQ. It certainly appeals a lot to students. It also offers some exciting and useful tools for interacting with students in a live and real time environment. It also offers platforms which are available for a price tag. These come with many facilities. The students can communicate and talk to the instructors using a video call facility or by using the conventional telephone lines. It is quite good and therefore popular too.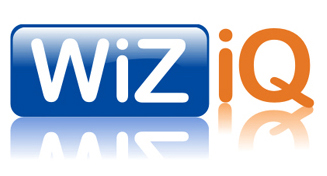 5. Udemy
There are many who believe that Udemy could be one of the best online teaching platforms. It is known for its high quality networking capabilities. This is perhaps the reason why it has been able to bring in many number of students under its fold. It could help a lot in increasing sales of any online teaching module. It also allows building of courses on the Udemy dashboard. Once it is completed, it is just a matter of time before thousands of students are able to gain access to the teaching module built on this platform. It is suitable for all those who are keen on selling high quality video courses with other facilities embedded into it.

Conclusion
With top online teaching platforms, you can easily conduct online education  perfectly for students located quite a distance away on the same day. These best online course platforms reviews enable you to choose the best one for you, and ezTalks Webinar is highly recommended because of its high-quality product and service.