Best 5 Webinato Alternatives 2019
When it comes to a convenient and powerful way to deliver presentations across to a large audience, webinars are hard to beat. Webinato is a popular choice of webinar platform. Though it provides a user-friendly interface with multiple Webinato features, some of its drawbacks still affect its user experience. Only 60 hours usage/month and 20 AutoPilot recordings are available to each quite expensive Webinato pricing plan, not enough for most organizations. According to Webinato reviews, its recording functionality isn't perfect, especially if you're using screen sharing.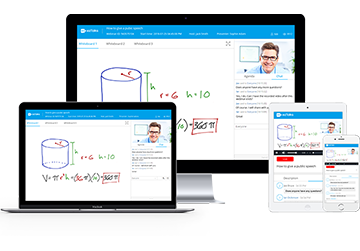 Best Webinato Alternative
Free for up to 100 Participants
Fluent HD Video/Audio Quality
Screen Sharing and Whiteboard
Polls, Survey and Recording
Rebranding and Paid Webinars
Sign Up Free Now
For better webinar performance, here are the best 5 Webinato alternatives in 2019.
Best 5 Webinato Alternatives
1.ezTalks Webinar
ezTalks Webinar is widely regarded as the best alternative to Webinato, which lets you connect with 100 video participants and 10,000 audiences per session for free. For larger scale, you can pay for its pricing plan at an extremely affordable price.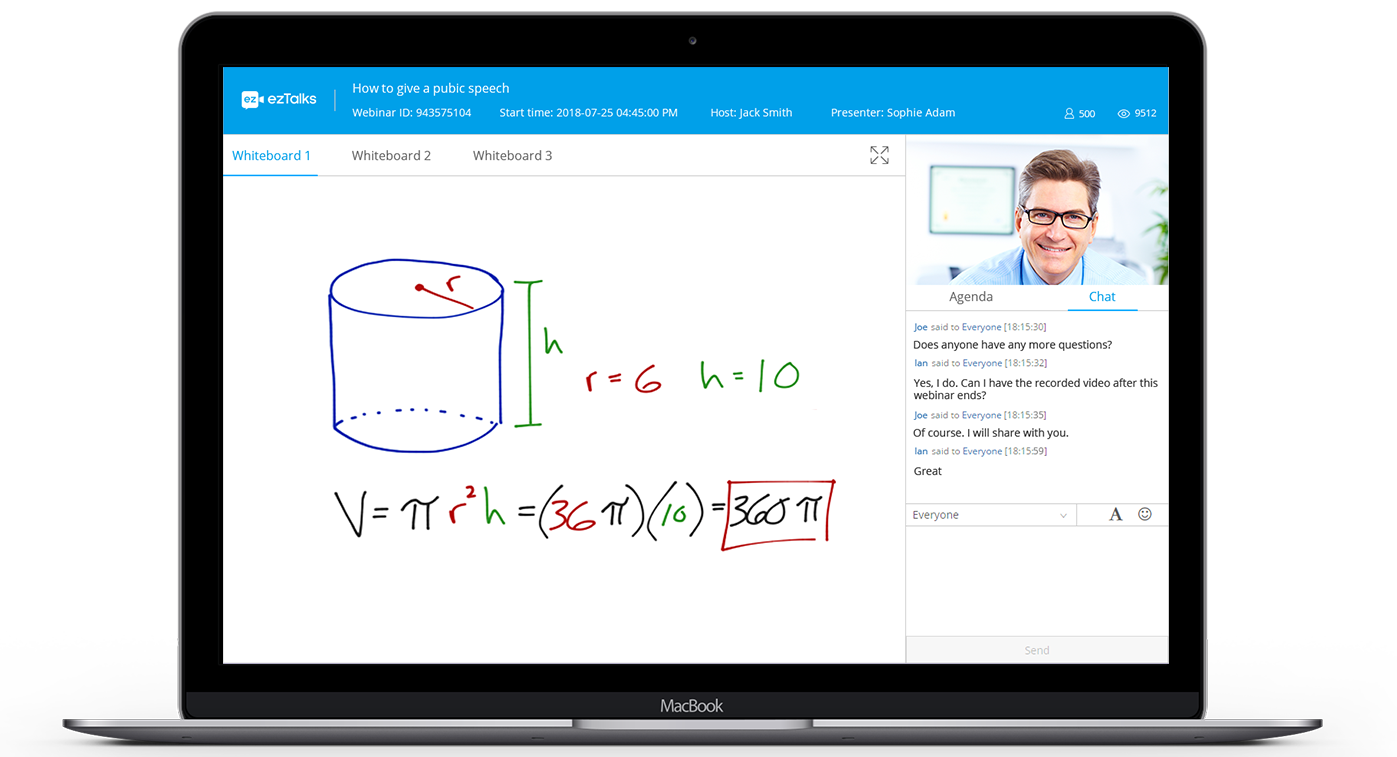 ★ Draw in Large Crowds
a) Flexible scheduling is for selecting the webinar time in advance and alternatively, you can host instant webinars. The audience can make time for attending, reducing absence rate.
b) Send webinar invitations via links, emails and ezTalks Contacts to remind others of attendance, attracting more targets.
c) Its default templates will make setting up the webinar waiting room, registration page or thank-you page in your own style effortlessly. Impressive customization tends to draw in more audience.
★ Froster Meaningful Engagement
a) It offers high-quality HD audio and video experience.
b) Many interactive functions include online whiteboard on which you can draw and graphically explain some points, text chat with which you can exchange ideas, polls & survey that is great for collecting the opinions, screen sharing that improves real-time communication and collaboration, etc.
★ Get More Results with Less Effort
a) It is possible to grow revenue by creating paid webinars.
b) To maximize your webinar productivity, it is feasible to record your webinar and share online for more viewers. The recording feature still runs smoothly even when screen sharing and whiteboarding.

2.WP WebinarSystem
WP WebinarSystem is another Webinato alternative that allows you to run webinars within your WordPress website and even customize them. It is possible to organize live, automated, paid & member webinars within your own WordPress website. But the premise is that you must add WP Webinar Plugin. There are several professional features to help you deliver a webinar successfully. For example, you can make use of the live chat which lets you interact with your participants easily. But this is allowed for those using paid version. If you're looking for plenty of features like collaborative whiteboard, WP WebinarSystem might not be your wise choice.
3.WebinarNinja
When it comes to Webinato alternatives, WebinarNinja also takes a place, which lets you create automated, live, series, hybrid webinars and summits. One of its highlights is that it integrates with multiple marketing systems such as Infusionsoft and MailChimp. WebinarNinja features include auto recording & archiving, auto email notifications, instant chat with emojis and so on. However, according to WebinarNinja reviews, it may take much time and effort to change the registration template and in some cases, it does not happen at all. This is often challenging.
4.EasyWebinar
EasyWebinar is an easy yet useful webinar platform that combines webinar technology and marketing strategy in one. It is a popular WordPress webinar plugin which supports you to run live or automated webinars. As for automated events, after they are pre-recorded, you can schedule the time for broadcast or allow viewers to watch whenever they wish. EasyWebinar comes with a decent library of templates that you can make full use to create the pages of your webinar. Thanks to this, you can make your webinar platform look unique and attractive without having to spend too much time designing it all. It might be more suitable for large enterprises owing to its pricey pricing plans.
5.WebEx
There is a highly controversial issue related to Webinato vs WebEx. Developed by Cisco, WebEx Webinar is a credible alternative to Webinato that strives for delivering an interactive webinar experience. It is packed with some intriguing feature like screen sharing, remote control and recording, which boost teamwork productivity. Its end-to-end encryption allows your messages, documents and whiteboard drawings to be encrypted from your device to theirs. One of the reasons why it is among this list is that it is easy to invite participants via outlook email and make webinar reminding via Outlook calendar. Its interface may be a bit confusing and hard to find, but you can ask Live Support for help.
Conclusion
What's the Best Alternative to Webinato Webinar?
This list has revealed a total of 5 best Webinato alternatives. With regard to the features, pricing and functionality of these Webinato competitors, ezTalks Webinar is the most recommended webinar software among them. It ensures a completely satisfying user experience and effective collaboration for the hosts, participants and audience.