6 Best Platforms for Online Group Meeting
The world has become a global village. With growth of social media communication has become relatively easy over the internet compared to the ages where letters were sent through post offices. Delivery time of messages has gone from months to an instant. Social platforms have also endured that one can now the delivery status of their messages to the recipient.
Most online group meeting schedulers have ensured that there are groups where people from different regions or even continents can communicate and conduct online meetings in real time. These platforms have ensured minimal data usage and fast response to ensure same performance as real time.
Types of Platforms
Online meeting platforms are vast in number and each has their own specifications, advantages and disadvantages. Online meeting platforms are categorized into paid and open-source. In paid versions the user pays and gets a license which they will use for a period of time or forever. The advantages of this are that there will always be support and the company can help you whenever you have a problem. The disadvantage could be that it may be expensive.
Open-source software does not mean it is free rather you have access to the codes and have been given a license of use for free. The advantage is that it is free to use and to give out. The disadvantage is that you may lack support when you encounter a problem.
The Best Platforms for Online Group Meeting
Though there are many platforms online, the best ones stand out. Group meeting online needs to be easy and fast. Some of the platforms that makes online group meeting simple include:
1. ezTalks Online Meeting Scheduler
It said that this is the best free online group meeting scheduler. It is like a calendar on its own and gives you the power to schedule meetings online and manage them online. It is preferred to create an ezTalks account but you can as well login using your preferred social media account; Facebook or your Google accounts. It has vast support of devices including iOS, Android, Windows and Mac. While setting the meeting you can include email addresses and time with any other detailed information for the meeting.
The reason why ezTalks is termed as the best group meeting scheduler online is because it enables up to 100 people for your meeting absolutely free.
Its advantage is that is delivers high definition videos and the audio as clear as crystal. Another awesome feature is that it enables sharing of desktop applications.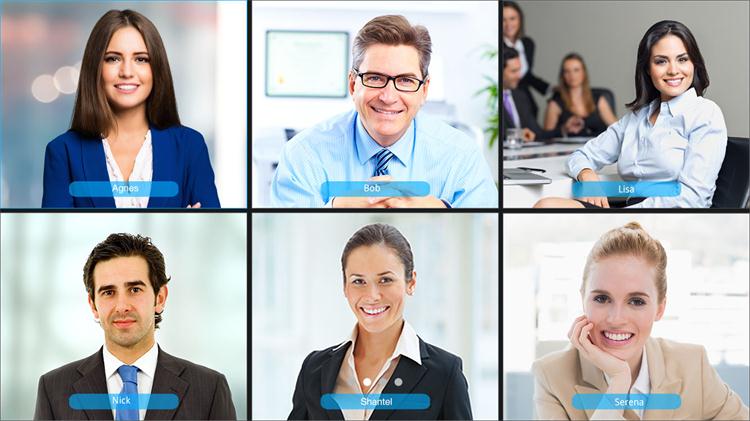 2. Assistant.to
Once you have downloaded and installed assistant.to a widget is added every time you compose a new message in Gmail. You then need to choose a good time for you to conduct the meeting and assistant.to will place them in your mail and then requests the receiver to select their preferred time and gives options for meetings.
The advantages are that it integrates with Gmail and later the developer promises they might add Outlook. Other advantages are that it will utilize Google calendar if you are a user.
The disadvantage is that this platform uses chrome browser extension and it will not work on other browsers.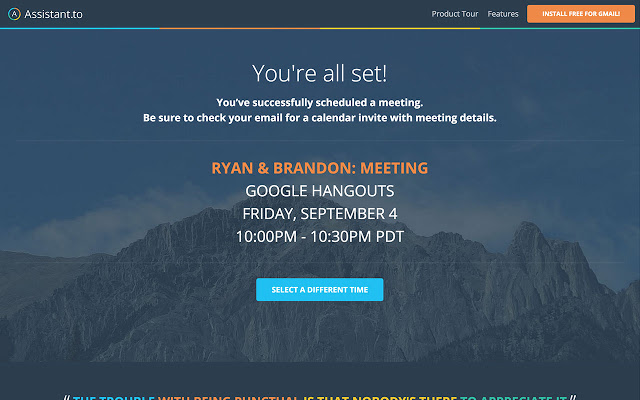 3. Doodle Free Online Meeting Scheduler
Doodle helps you host online meeting with use of votes by inputting meeting date, locations and time. Doodle will then create a poll that is easy to send to your group. Members will then input their emails and select the time that works for them. It uses democracy for the meeting.
Doodle has two versions, free and premium. The free version has ads while the paid version enables you to integrate Google accounts and calendars and also iCloud.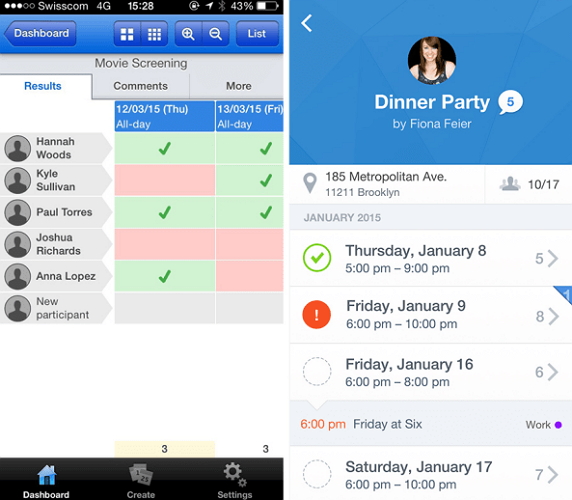 4. Boomerang Calendar
Boomerang calendar is a free platform. Its disadvantage includes that it relies on Google calendar and Gmail to operate. It is compatible with web browsers such as Firefox and chrome. The advantage is that it supports meeting on its site and as a user you can state whether you are free for the next couple of days. It also tells you of meeting overlaps by utilizing Google calendar. It offers group meeting online free.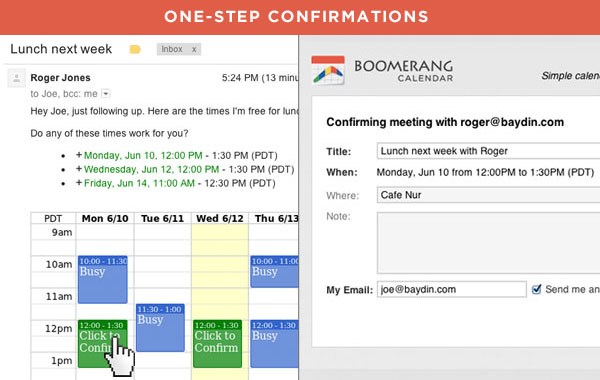 5. Vyte.in
This is another great tool that uses Google account to schedule meetings. Its event organization means that you can use Google and your team can use other calendars. It uses democracy to state when the meeting is convenient for most team members. Its scheduler tracks at what time who selected what and guests don't need to login. Once democracy has been reached it will send the meeting times on Google calendar.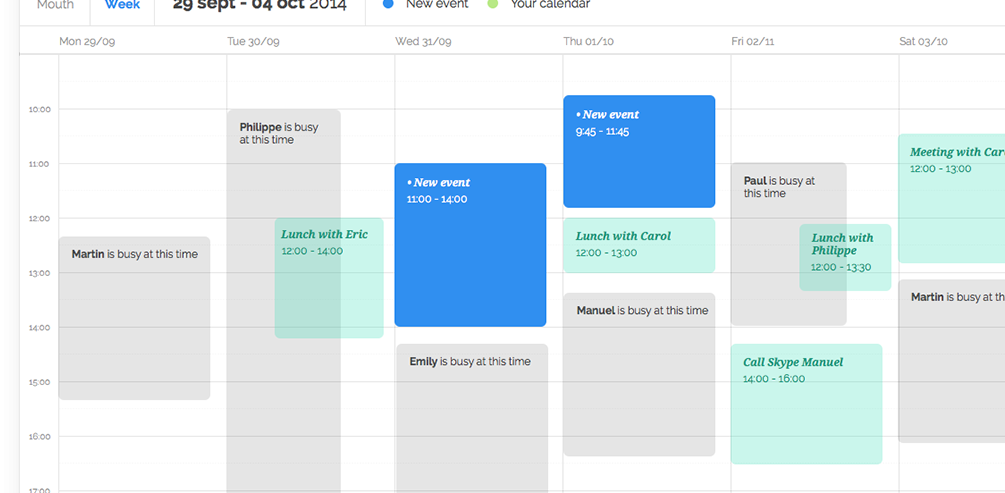 6. MeetOmatics
MeetOmatics does not rely on any other application. It comes in two versions the basic and premium. The basic does not allow you sync with your calendar and the premium does not show you conflicts. MeetOmatics will allow the user to have meeting s with a number of people online simply by fixing meetings. There is also provided a link for meeting which handles communication between you and you recipient.
Conclusion
The above platforms are the most trusted and best for online group meeting. As a group you can choose one that will work for you according to your needs on the above list. Consider the quality of audio and video and also look at the web browser support to ensure your online group meeting is great.