5 Top Desktop Sharing Freeware
Desktop sharing freeware lets you share your screen with one or more computers at once. They are normally referred as remote desktop sharing applications which allow you to view, share and even access a laptop or a computer from another computer. The computer may be located in the same location or any part of the world. Both computer users can communicate over a chat or VoIP, it all depends upon the services offered by the program.
Most share desktop freeware are user-friendly, and they are widely used by many family members and the business community. They offer free remote support and online marketing among many others options. Below is a list of 5 best desktop sharing freeware.
1. Windows Remote Assistance
Windows Remote Assistance is a program provided by Microsoft. It is free to use, and you are not required to download or install anything. You just need to go your computer properties, then remote settings, and then allow connections from computers. You will then go to Start menu and look for Windows Remote Assistance. The computer that wants to share should invite the other user by clicking on Invite Someone For Help. It is a desktop sharing freeware that works very well with all windows devices.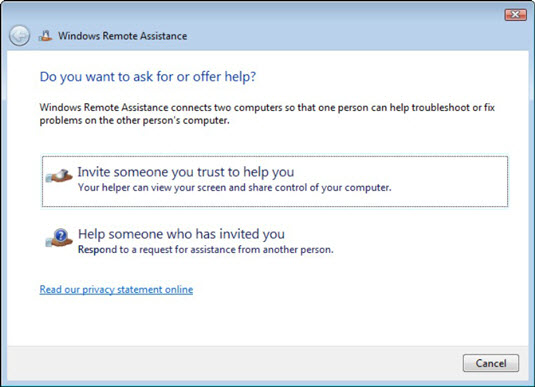 2. ezTalks Meetings
Another great sharing desktop freeware is ezTalks Meetings, previous known as ezTalks Cloud Meetings. It is mostly used by the business community for video conferencing. One major benefit of this freeware is the option of screen sharing. Most organizations have embraced it because it is possible to organize meetings and connect to all the participants around the world. It is also possible to share part of your screen to one or more people in that meeting.
The desktop sharing freeware is reliable and very efficient. Other benefits include the use of online whiteboard tool, and ability to chat with participants via text messaging, mute and unmute one or more participants in the meeting and more. The program is easy to install and use, and is compatible with many devices running in Android, iOS, Windows and Mac.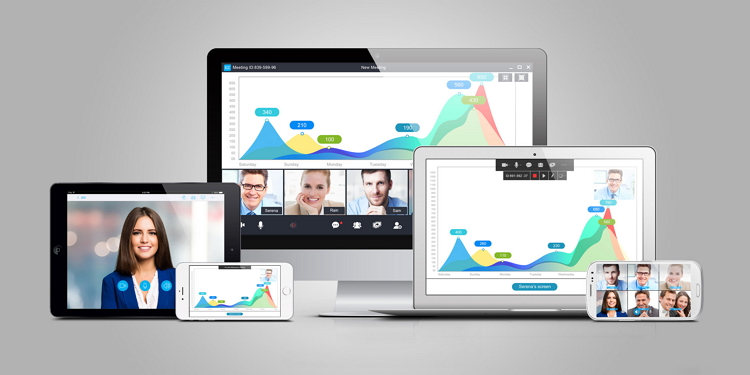 3. ShowMyPC
This is a remote desktop sharing freeware that provides with a continuous connection between two or more computers. You can decide to offer full access to another computer or just share your desktop. Some of the benefits that ShowMyPC software offers include file transfer, chats, screenshot, and screen recording. The program is simple, easy to use and understand.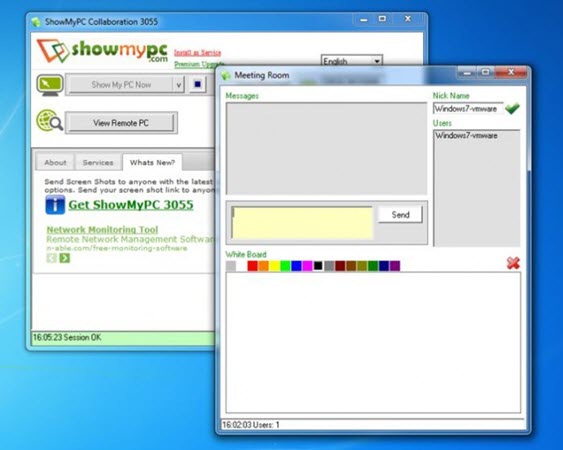 4. Yuuguu
Another famous desktop sharing freeware is Yuuguu. This freeware is like an application window that looks exactly like a chat window. It can store all your contacts, and if you would like to add a new contact on your list, you only need to type the desired email address. Once you are connected or you are online you will be able to tell if the other person is signed up to Yuuguu. If he or she has not signed up, you will have to send an invitation email providing the required information to get started. Signing up is very easy, and you can easily change your name or password, configure the program, allow automatic login, and fast screen sharing. Once you are through with the settings, you can now share your screen to anyone signed up to Yuuguu. Every user will start his/her own screen sharing period, and everyone has to ask for permission to view your screen. You can either accept or decline. In most cases, the remote computer has to start screen sharing and the local computer will accept or decline the connection.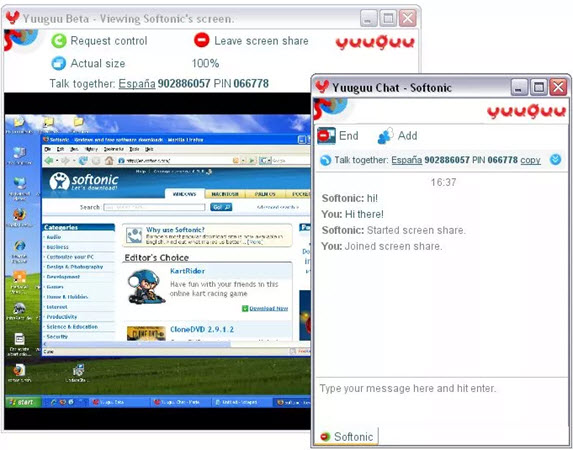 5. AnyDesk
This is a freeware that allows users to share their screens with other Windows devices. It is considered as the lightest sharing desktop freeware and works perfectly well. It is a program that provides numerous options such as audio output sharing, screen sharing, access to the clipboard, and access to mouse and keyboard. For the freeware to work, you must install it on both devices. A unique key is produced for every computer and should be typed for the sharing to go through. When sharing is permitted, you can decide the type of access you to allow. For instance, if you only want to share the audio output, you must uncheck other options for mouse and keyboard sharing and screen sharing.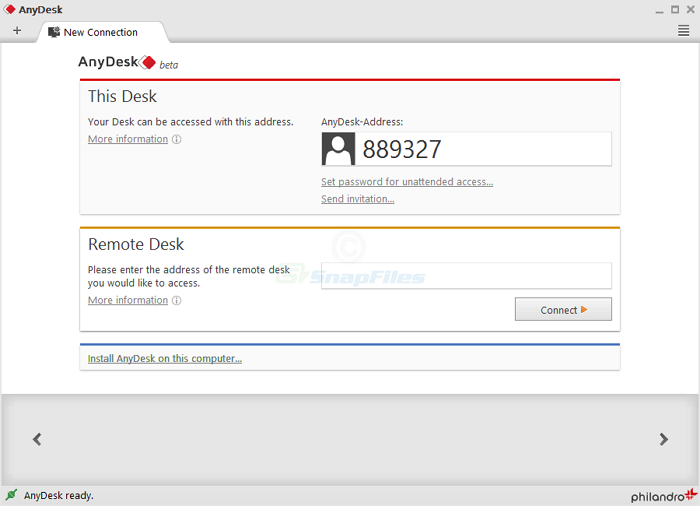 Bottom line
Today, one or more desktop sharing freeware is used in almost all organizations. If one of your staff or client is struck on his or her computer, you can easily operate the device wherever you are. You can also hold an emergency meeting, share important information, and share your desktop freely with anyone even when they are very far. The freeware is beneficial to many companies because using it will save your time and money.
When desktop sharing freeware was introduced, many things have changed for the better. It is now easier to share information with anyone around the world without spending a lot of money. Depending on your work, information and participants involved, you can easily choose the best freeware for you.