The Importance of Video Conferencing in the Business World
Since it's commercially available in 1982,video conferencing has been widely used in every industry,especially in the business world. The rapid development of mobile Internet in recent years have greatly pushed it into a boom,and it makes video collaboration and communication more easily and conveniently. There are several ways in which video conferencing is important and essential to the success of one company.
1.Video Conferencing Helps Increase Efficiency.
First and foremost,the importance of video conferencing lies in its high efficiency. Video conferencing system can help your company increase productivity and efficiency in many aspects. For instance,the company decision-maker can quickly express his orders or ideas to managers and leaders by conducting an video meeting,with no need to waiting for everyone coming to the meeting room and then starting the conference. It saves time,quickens the meeting and thus boosts productivity.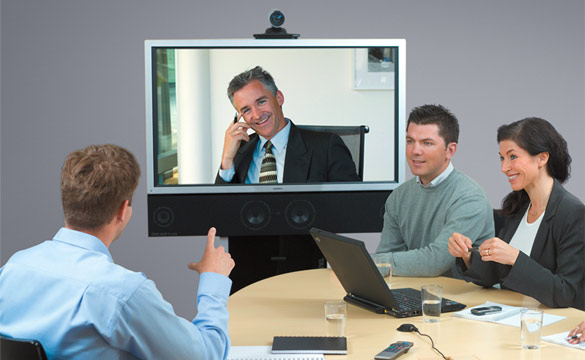 2.Video Conferencing Creates A Good Communication.
As a communication tool,video conferencing has done a good job. It offers both VoIP and video services,which makes all participants have a smooth and effective communication with others. According to researchers,93% communication is from nonverbal,and it's proved to be a good communication. Video conferencing gives us a window to get more information from some clues like eye movement,facial expression and body language,which helps us better understand each other.
3.Video Conferencing Helps Save Cost.
We all know that travel has become prohibitive. Video conferencing makes it possible to reduce some business travel. You only need to select a right video conferencing solution like ezTalks and then start a virtually face-to-face conference with your customers or providers to discuss business and collaboration. It can still achieve the same effect and realize your purpose because ezTalks can provide you a high quality and satisfied product and service. In this way,video conferencing helps business save a lot of money,which is so important for your company operation.
4.Video Conferencing Is Functional.
Video conferencing is very practical and functional. It can be used in the company where meetings happen. Besides,it can also be used to conduct an online training for staff,which is vital to the development of both the company and employees. For employee,he/she can get some knowledge and skills from the training that is helpful to his/her own career. On the other hand,staff training can help business foster a perfect team,and it can,in turn,boost the development of the company.
Understanding these important elements of video conferencing in the business world will help you make a better decision on whether or not adopt the communication tool. If you decide to use such an effective video conferencing solution and don't know how to choose the best one for your business,you can refer to the following essay:5 Best Video Conferencing for Small Businesses in 2017.PNG image source from pngtube,pngsee,vippng.