Best Webcast Software Reviews 2019
In 2019, among a wide array of webcasting software available in the market, choosing the most suitable one that best complies with your demands is often a daunting and time-consuming task. Hence, we present a refined and latest webcasting software comparison to help you get the most ideal video webcasting software and achieve successful webcasting experience.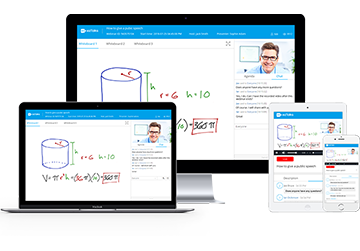 ezTalks - Best Webcasting Software
Free for up to 100 Participants
Fluent HD Video/Audio Quality
Screen Sharing and Whiteboard
Polls, Survey and Recording
Rebranding and Paid Events
Sign Up Free Now
Best Webcast Software Reviews
1. ezTalks Webinar
ezTalk Webinar is one of the most practical software that is currently available and aligns perfectly with the varying needs of individuals, tutors, as well as small, medium, and large-scale enterprises. Equipped with almost all of the advanced features, this particular solution to live streaming services removes the space-time barrier and offers a seamless experience across all major devices.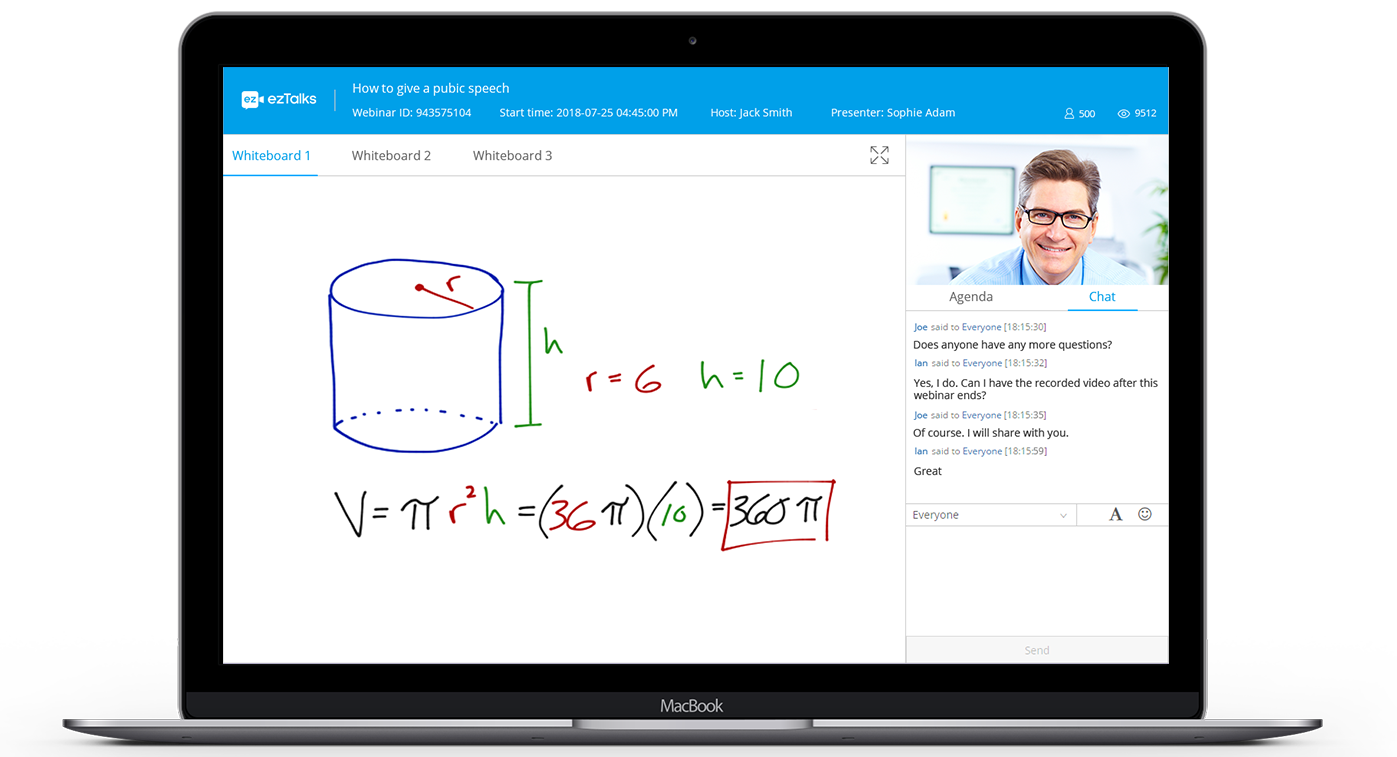 Key Features:
a) ezTalks Webinar allows to engage 100 interactive participants and a range of 10,000 audiences during a webcasting session. Several paid options are also available if you need to increase the number of participants.
b) Rebranding feature allows the creation of tailored webcasting platform, registration page and waiting room. Those invitees can see the custom logo, background image and brief specifics about the event.
c) You can promote your scheduled or instant webcast via links, emails and ezTalks Contacts. You can also grow revenue by setting up paid online events.
d) Interactive webcasting room provides tools for screen sharing, whiteboarding, polling and instant messaging. Engaging the audience becomes easier than ever.
e) The whole online webcasting process will be seamless and smooth thanks to the matchless HD video and audio quality of such HD webcast software.
f) Free 1 GB cloud storage is accessible where you can record and save your webcasting sessions. Alternatively, you can record them locally. Then, it is possible to share the recordings to broad social platforms.
g) ezTalks Webinar also offers reporting tools to analyze the performance and evaluate the impact of your webcasting activity.
Price:
Compared to its competitors, ezTalks Webinar comes at an attractive price, starting from $19 for 25 participants a month. For 100 participants with 25 presenters, it only costs $40.

2. GoToWebinar
Popular for its efficient webcasting functions, GoToWebinar is one of the reliable video webcasting software. However, among the webcasting software, it is comparatively costly. There are three different levels of subscription, Starter, Pro, and the most equipped Plus package.
Key Features:
a) GoToWebniar allows its users to create and conduct polls, carry out Q&A sessions, and record the live events.
a) It provides flexible audio options so that your attendees can connect from anywhere. So, it is also regarded as the audio webcast software.
c) You can create custom registration pages that you can easily monitor and report on. But only when you get the Starter or Plus plan, can you monitor your campaign performance by using unique registration links in your promotions.
Price:
Price ranges from $139 a month for Starter plan and may expand as high as $799 per month.
3. ClickMeeting
ClickMeeting is a browser-based platform for hosting scalable webcasting events. If you want to start onboard training sessions, market your business, or enlarge product sales, ClickMeeting can serve your needs depends largely on its useful features. But some pricing plans only supports limited features and you need to pay more for those you need.
Key Features:
a) ClickMeeting gives you the option of customizing the appearance and branding of your webcasting platform to match your existing activity.
b) Its smooth interface makes it clear and easy to navigate. You can start the first session without any hurdle through its step by step instructions.
c) Simultaneous chat translation enables instant, which helps you work with others from around the world.
Price:
For 100 participants with only 2 presenters, it costs you $55.
4. WebinarJam
WebinarJam video webcasting software has made its place in the market as a popular yet pricy alternative. Its webcast software reviews reveal that it has a web-based operational structure that fulfills your needs effortlessly on many web-browsers. It utilizes a range of interactive tools to help in enlivening the atmosphere. But some users may be annoyed by its constant pop-up Ads.
Key Features:
a) It accommodates up to 25 participants in one go and has an encryption feature for protecting your session well.
b) Similar to ezTalks Webinar, it is also equipped with recording and sharing feature which can be used according to personal preference.
c) It has the ability to make Question and Answer session.
Price:
WebinarJam charges a monthly payment of $ 189 and an annual fee of $497.
5. Google Hangouts
Produced and maintained by the tech giant, Google, it provides hassle-free video webcasting services that are free of cost. It allows presenters and users to interact reliably. The only encumbrance is that, to create a live webcast, you need to rely on the YouTube channel and wait for 24 hours to do your first webcasting event.
Key Features:
a) It integrates with YouTube, Gmail, Google Calendar, etc.
b) You can invite individuals or your circles to participate in your webcast.
c) You can edit the video after recording your webcasting session, which enables you to remove unnecessary parts of the video and even add links and other information.
Price:
Google Hangouts is free of cost, but it can only satisfy users' basic collaboration needs.
6. Livestream
Livestream is designed to suit the demands of corporate entities as well as educational institutes. It allows users to broadcast live video content through the Internet and viewers to play the content on different devices. But if you need polls & surveys feature for better engagement, this might not be your best choice.
Key Features:
a) It gives unlimited storage based on the Enterprise pricing plan.
b) It is possible to stream to Facebook Live or YouTube.
c) You can better follow up with your webcasting performance with its analytics tool.
Price:
Livestream pricing plan starts at AU$95/mo.
7. GetResponse
GetResponse is a part of a complete online marketing solution that supports webcasting sessions with many marketing tools for segmentation, custom emails, as well as auto-response function. You may schedule sessions, send invitations via email for your webcasting campaigns and share sessions through social media.
Key Features:
a) It hs social media integration. 
b)  You can add polls to collect the audiences' feedback easily.
c) It renders detailed view of reports, helpful for assessing your online presentation achievement.
Price:
You need to pay a minimal of $49 for about 100 participants with GetResponse. As the number of participants increases, you should choose a higher plan.
8. Yondo
Yondo works as a full video e-commerce platform for hosting your webcasting events. You can deliver the live presentation with real-time communication from anywhere.
a) It is possible to schedule your live event and your prospects can book a viewing time.
b) Monetizing your webcasting campaigns is much easier via Yondo.
c) You can easily create, record and post your videos for greater impact via Yondo.
Price:
You can hold an event with 100 participants at $49/mo.
Conclusion
Which webcasting tool you should use depends on your needs. Considering pricing and important features, ezTalks Webinar must be the most reliable and responsive option available in 2019.