What Are The Interactive Learning Benefits
Classroom collaboration interactive whiteboards have replaced traditional blackboards in various schools even as more awareness is cast into the acknowledgement of learning as an intrinsically social process. The benefits of interactive learning activities cannot be overstated and several case studies have already revealed the vast amount of advantages it harbors. It involves learning as part of a group or family helping scholars not only comprehend the concepts discussed, but also brushes up on social and emotional skills. Interactive learning basically establishes a learning environment that allows both the teacher/lecturer and students to engage in participatory illustrations, debates, role-plays, games and skits. Such cooperative learning environments make it possible for learners to bond effortlessly and acquire various skills in addition to understanding the key points of the lesson. Each activity used in interactive learning has unique benefits that learners gain from the hands-on experience. It also makes it easier to practice the skills acquired especially when real-life situations are thrown into the mix during role-plays and skits.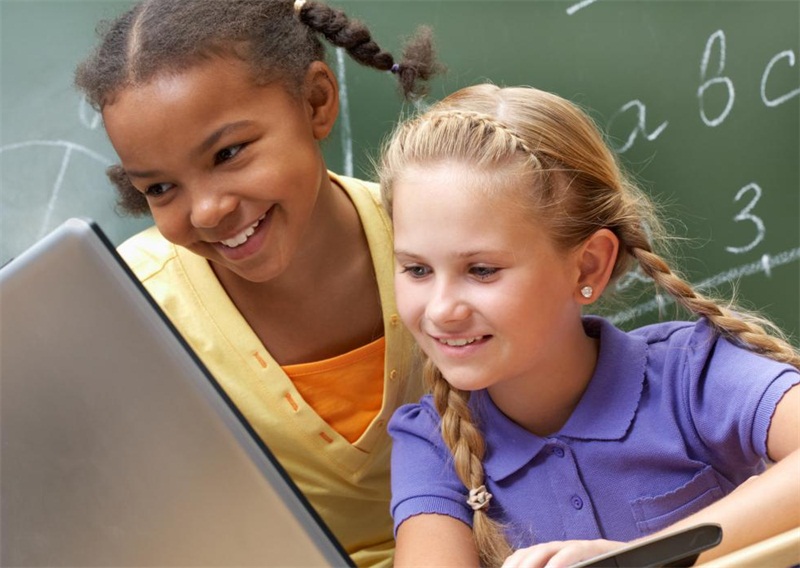 What Are The Interactive Learning Benefits
The benefits of interactive learning environment are quite obvious and straightforward. As aforementioned, every activity has its own benefits for the learner and can be used to develop a specific set of skills. For instance, interactive games can be used to promote teamwork and discussions among students which goes a long way to helping them develop relationship skills, peaceful conflict resolution and emotional management. There are five core interactive learning benefits that include;
Making responsible decisions
Awareness of self
Social awareness
Building healthy relationships
Emotional management
Skits, games and role plays can be used to offer students the opportunity to apply leant skills, which further deepens their understanding of self, making it possible to act responsibly, develop strong character and carry out the same skills into the real world. Essentially, interactive learning is an ideal way to help students develop various life skills that will help them lead a happy and healthy life.
With regard to classroom learning, the benefits of interactive learning tools can be seen in improved performance. When social skills such as self-awareness, healthy relationships, confidence and emotional management are established, concept internalization and problem resolution questions become less of a problem. Even the slow learners can quickly come to terms with the difficult concepts as interactive learning has a significant impact on memory retention. The benefits of interactive learning environment also make it possible for better student-to-student learning relationships where those who are fast to grab a concept are eager to help others get to speed.
As CASEL (The-Collaborative-for-Academic-Social-and-Emotional-Learning) puts it, learning is both a social and interactive process that takes place in the consoles of one's teacher and/or peers, and with the support of a family. Active interactive learning is therefore an encouragement for students to acquire various social and emotional skills first-hand. It also opens doors towards brilliance and improved performance in classroom examinations.
ezTalks Meetings – A Powerful Interactive Learning Tool
With modern advancements the benefits of interactive learning tools are not only available for premise classroom sessions, but can also be delivered over the internet. Tools such as desktop sharing software can be used to achieve web conferencing sessions that are just as effective as one-on-one skits. ezTalks is the leading provider of online video conferencing in the world and has intuitive features such as screen/desktop content sharing, HD video conferencing, screen remote control and audio sharing among others. It is a free tool that can be used from anywhere in the world provided you have internet connectivity. Once you download the free application, all that is needed is to sign up for a free account, create a session and invite others to join the group session. When this is done, everyone in the group can view the contents of the current desktop session making video conferencing more powerful and productive. This brings the benefits of interactive learning to the e-learning world where it was formerly lacking. Live web conferencing activities can be shared among group members and help remotely delivered. What's more, ez-Talks is available on android mobile platforms which mean students can join groups and video conference trough their mobile phones.
Conclusion
Interactive learning benefits are far reaching and can be the difference between a healthy, happy development of a child and the reverse, which is an insecure, low esteem poor conflict resolver. With all the tools available, both offline and online, it is much easier to integrate interactive learning to modern learning system than it was a few years ago. Teachers and students can form groups and learning sessions that attract participation and exclusive discussions that will build various social and emotional skills. Platforms like ezTalks also allow students to learn outside the classroom environment and benefit from the comfort of their own privacy. It totally eliminates bias and offers equal chance to all learners. Nevertheless, it is important that the trainers are coached on how to establish ideal interactive learning environments, and use existing tools in such a way that can help students gain the said benefits of interactive learning. PNG image source from pngtube, pngsee, vippng.