Top 6 Virtual Interview Software Introduction
In order to make an interview successful, you must be excellent in communication skills. You can easily achieve your goal if you have improved your communication skills. Today, advanced communication technologies are used to make a virtual interview possible. The virtual interview software options used for this purpose save lots of your money and time as you can appear in a virtual interview even if you are away from the interview venue. Moreover, the interviewer can communicate with the candidates by using certain virtual interview apps.
Some of the 6 best virtual interview software are briefly described hereunder to help you in choosing the most suitable one for you.
1. Skype
It is one of the best virtual interview software options as it allows you to make video conferencing calls without any charges if you have made them with other users of Skype. But if you want to communicate with the interviewer using some other video conferencing software even then it allows you by creating an account with a Skype company. It also allows screen sharing and collaborations. Apart from these, there are many other exciting features are available with Skype.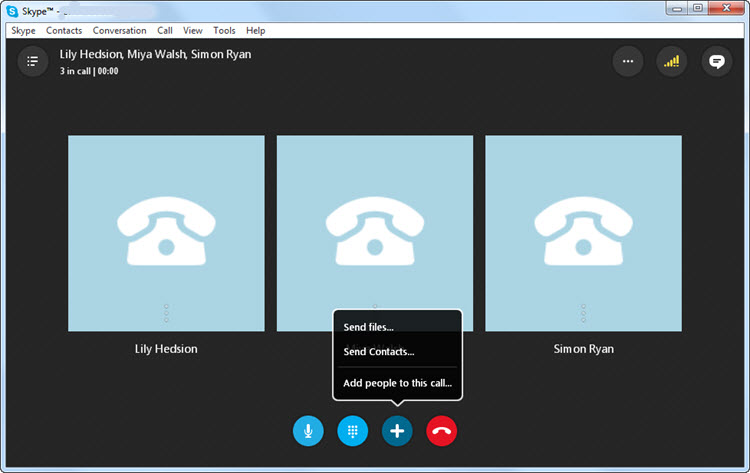 2. ezTalks Meetings
ezTalks Meetings is one of the unique virtual interview tools that allow you to host virtual interviews conveniently and comfortably regardless of the location of your candidates. It is outstanding software because it allows effective collaborations, share the screen of your computer and high-quality audios and videos to improve your experience for using a virtual interview tool. In this way, it enables you to improve your productivity and project screens with high-level teamwork in a cost effective manner. You can reach many remote participants through its video webinar feature. It can be used with various types of devices including desktops and smartphone working on various operating systems like iOS, Android, Mac, and Windows.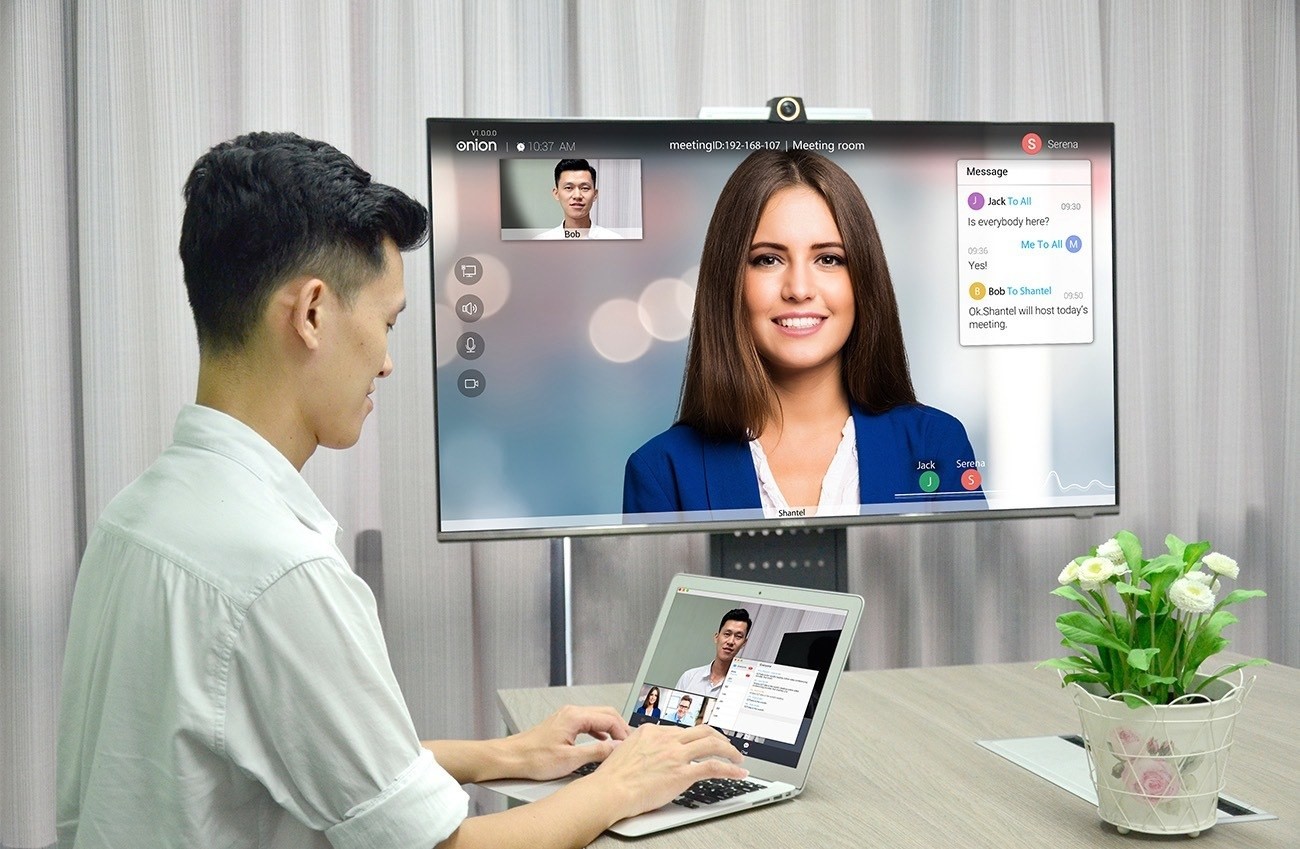 3. WatchItToo
You need not install the software of this virtual interview app on your desktop or any other computing device. It offers a number of collaboration features like text chat and screen sharing etc. It also allows you to record the content of a meeting. If you want to check the interview later then you can simply use the recording feature to do the same without any glitch. You can communicate with up to 5 participants if you are using its free version but with paid version for $39 and $49 you can communicate with 25 and 50 users respectively.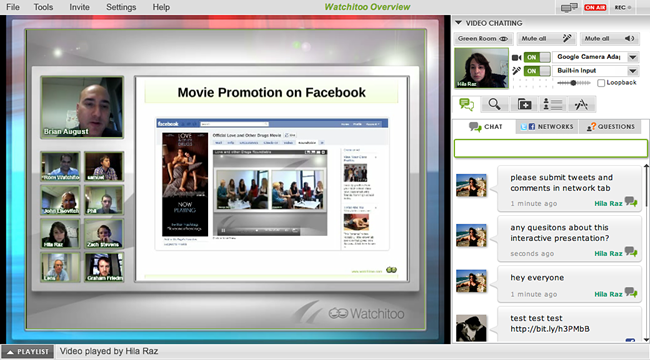 4. join.me
This software used in virtual interviews is very reliable one as it can be used on all types of devices including desktops, laptops, smartphones, and tablets etc. Its free version allows you to communicate as well as share your screen with up to 10 individuals simultaneously whereas paid version for $20 per month offers unlimited capabilities of audio and video interview and for $25 per month it offers advanced features for managing virtual interviews and meetings. The best part of this software is the free version offers many good facilities.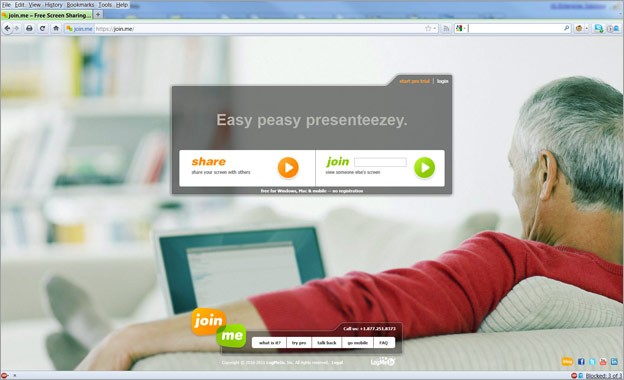 5. GoToMeeting
You can perform any type of virtual meeting or interview regardless of your location with the help of this virtual interview software. Your team can join the page of your company anytime as this software allows customization. Its paid version for $99 per month allows you to host webinars and meetings with up to 100 participants and for 1000 participants you will have to pay $499 per month for inviting them through automatically generated email templates. It also allows online recording of the proceedings of a meeting along with creating post-meeting reports. You can also use it for virtual interviews without installing it on your computer. This is a very good and advanced feature indeed.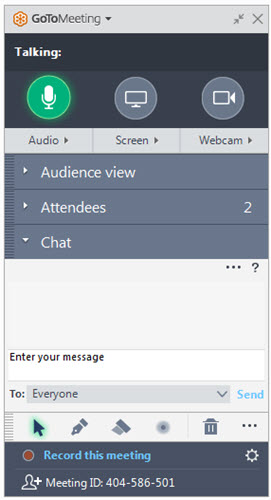 6. Zoho Meeting
This popular virtual interview software allows you to organize interviews and meetings regardless of your location in this world. Online presentation tool, screen sharing, and effective collaboration are some of its most popular features. It also allows seamless video calls with the help of its camera-based video conferencing feature. Only one host and one participant can use its free version for scheduling an online meeting or interview like a one-on-one meeting. But you can host meetings with 20-100 participants by using its paid version for $12- 980.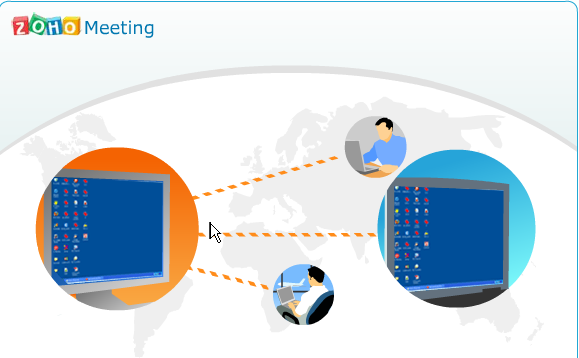 Conclusion
Thus, by going through the reviews of some of the most popularly used virtual interview tools, provided in this write-up, it can be concluded that you can choose a virtual interview software of your choice to make your interview successful as there is no shortage in this regard.