How Web Conferencing Enhances Your Staff Training
Web conference training is becoming more and more popular as an alternative staff training option. Currently,more than 50 percent of trainers are employing web conferencing for training their employees. Previously,many people have been relying on emails and phone calls for staff training,but this has not been as efficient as face-to-face meetings. In fact,many employers have been combining emails and phone calls with face-to-face meetings so as to achieve optimum results with their staff training.
With the rise of web conferencing providers such as ezTalks,the wave has largely shifted from emails and phone calls. This is because the web conferencing experience is very close to a face-to-face training session. In some respects,it is even better than a real life meeting.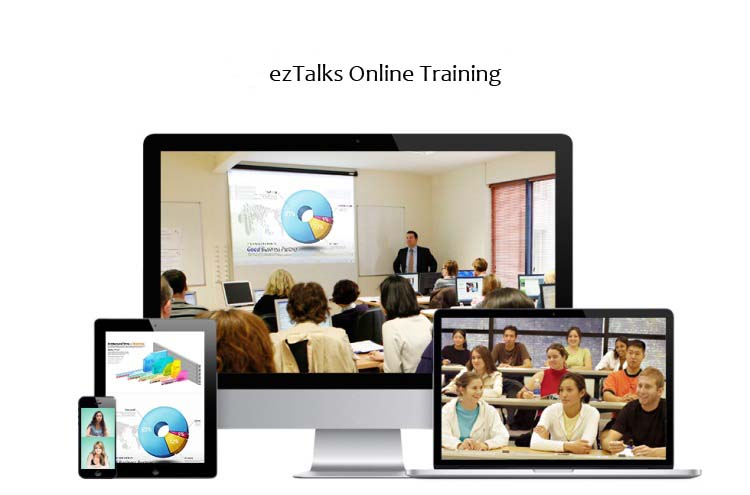 So why should you incorporate web conferencing education in your staff training programs? Listed below are 5 ways in which web conferencing enhances your employee training.
1. Lowers Your Training Costs
Large companies spend a lot of money on staff training. This is especially because a large number of participants have to travel to a single point. The transport cost is eliminated in web conference training as the participants do not even have to leave their houses. All they need is a computer,laptop or smart phone and an internet connection.With services such as ezTalks,you can host a training meeting of 100 employees online for free. With the paid plans,you can host even 10,000 employees. Having the same number of participants in a single physical training session can be very expensive. As the employer,you will have to cater for transport,refreshments and accommodation costs for all the trainees in attendance. Carrying out the same activity online achieves the same goal without having to incur the extra expenses.
2. Gets rid of Distance Constrains
In modern day,companies can have employees from any part of the world,all thanks to the internet. Training employees from across the ocean would be impossible if we did not have web conferencing services. Instead of ignoring the whole concept of staff training because of the distance,you should simply find a web conferencing service and make your staff the best they can ever be.
3. Improves Efficiency
Using web conferencing for education gets rid of time wasters such as traveling. In the same vein,inconveniences such as lateness can be eliminated since the training session can be carried out anywhere and at any time.
In addition,many video conferencing services have extra features that can make the staff training fruitful. First,there are several live communication tools available such as quick messaging services. You can also employ tools such as power point presentations to make some points get across better.
Web conferencing services also have reminders for classes and training courses. These can help your employees remember their training sessions. Since the training is carried out online,they can also view the course materials later in case they miss the class.
Web conferencing services can not only be accessed on laptops and computers. They can also be accessed on smart phones. In fact,they can be accessed on any mobile device with an internet connection. For this reason,there are very slim chances that anyone will miss a training session.
For the trainer,the web conferencing service can help you determine the turn out through the analytics. You can therefore always adjust your training from the analysis.
4. Improves Flexibility
Unlike physical meetings,video conferences can be organized at any time. If an issue arises or needs clarification at any given moment,you can always address it at the snap of a finger. In addition,any member of the training staff can bring up their personal issues with the trainer at any given time. If they need extra help on any aspect of the training,it can be addressed as soon as possible.
A service like ezTalks can accommodate instant or scheduled meetings. With the pro version,you can also have sessions that last for as long as you need.
5. Facilitates Team Work
Web conferencing services usually have features that allow for live group and private chat,and the sharing of documents. This means that your employees can always have virtual meetings where they discuss their projects. If your service provider does not have a document sharing feature,you can incorporate a project management platform.
Conclusion
With web conferencing services,you don't need to spend money on transport or accommodation for your staff. Everything is carried out on the internet in a simple and efficient way. All you need to do is find a suitable web conferencing service provider and sign up with the plan that best suits your situation. It is important to remember that not all web conferencing services have the same features and plans. The plan you choose needs to be able to accommodate the number of students you have,and also have the learning features you need such as document sharing.