WP WebinarSystem Review and 5 Best WP WebinarSystem Alternatives
WP webinar system allows you to run webinars within your WordPress website and even customize them. With the WP webinar plugin, you can create webinars in less than five minutes. According to WP webinar system review, WP system is easy to organize and saves your time. However, limited features are ready to be used with the free trial version while users should pay much more for WP webinar pro packages with more features. Also, it lacks for a collaborative whiteboard for effective annotation.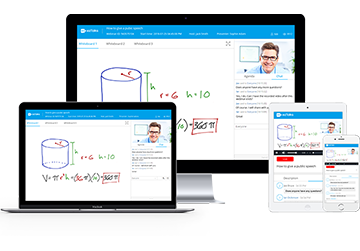 Best WP WebinarSystem Alternative
Free for up to 100 Participants
Fluent HD Video/Audio Quality
Screen Sharing and Whiteboard
Polls, Survey and Recording
Rebranding and Paid Webinars
Sign Up Free Now
If you're looking for the ones that are user-friendly and relatively cost-effective, the following WP WebinarSystem alternatives are selected elaborately based on user satisfaction.
1. ezTalks Webinar
ezTalks Webinar is one of the best WP WebinarSystem alternatives, which is easier to set up and use with even more features. It's a collaborative and versatile platform and can host up to 10,000 attendees with up to 100 active video participants, accessible on different devices.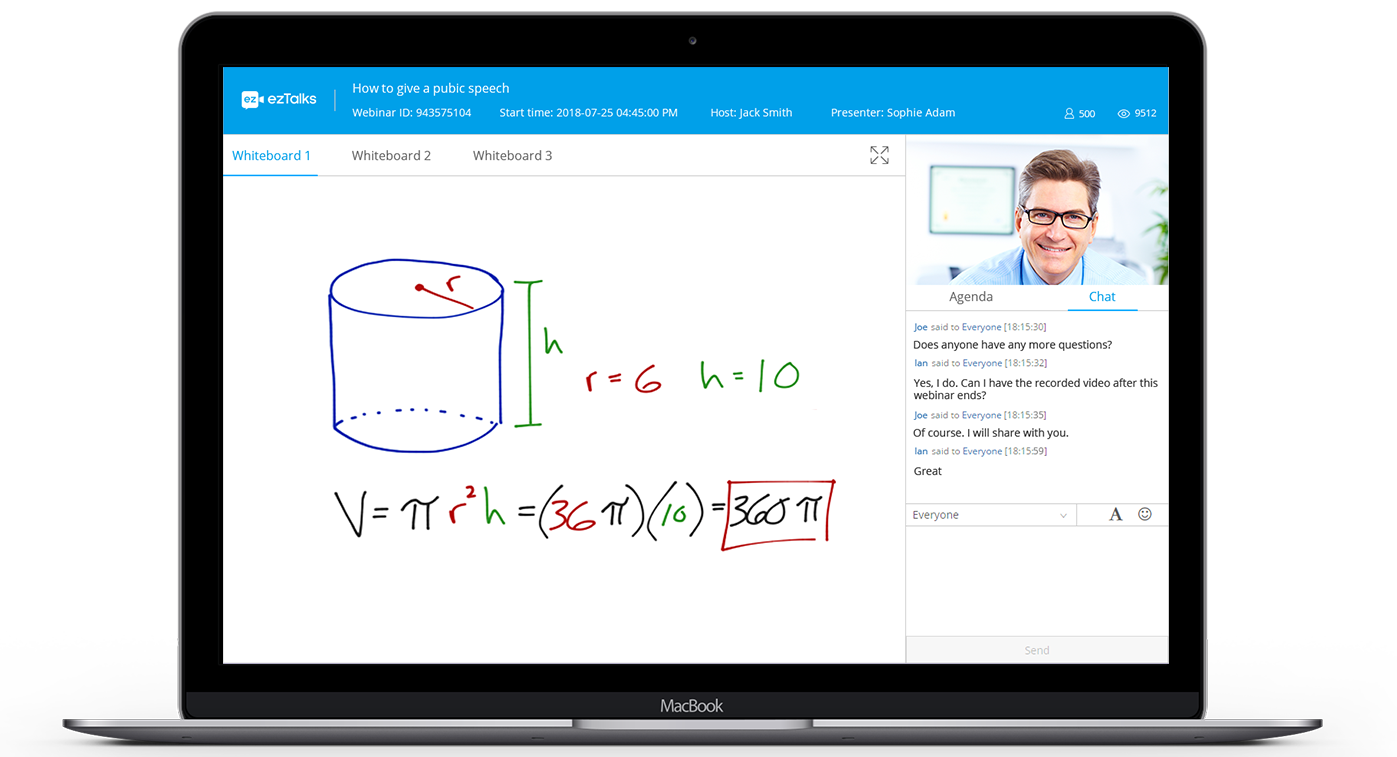 Pros
a) Save cost. Every registered user can try and test ezTalks Webinar service for free with 100-minute duration. The pricing plan is quite affordable with as low as $40 per month for 100 participants.
b) Make your own style. You can run a custom webinar with your brand name and logo, designed registration and waiting page and automated email notification. It is also feasible to set up paid webinars with the support of PayPal.
c) Use rich functions to interact. Flawless HD video and audio quality serves for seamless presentation and communication. With screen sharing, polls & surveys, online whiteboard and IM chat options, it delivers a smooth-running and dynamic experience.
d) Follow up your performance. The webinar can be recorded and stored for review, downloading, sharing and analyzing if necessary. You would also enjoy the robust webinar reporting, tracking registrations, participants and engagement.

Cons
The free plan only allows to do a webinar for 100 minutes.
2. Adobe Connect Webinar
Adobe Connect software mainly focuses on video conferencing, which allows users to deliver fluent webinars. You can record, edit or download your webinars for future use. The software also supports mobile webinars, and therefore, your attendees with smartphones and tablets can also join a webinar.
Pros
a) Provides high-quality videos and audios;
b) Allows the use of multiple cams at the same time.
Cons
a) There are plenty of third-party add-ons on the software;
b) It is so professional that those who struggle with technology may also meet with various problems when using Adobe Connect.
c) Adobe Connect webinar package retails at $130 per month, which is much more expensive than other competitors.
3. Livestorm
Livestorm is another WP WebinarSystem alternative that works within a browser. It is mainly used by companies or organizations who require live streaming. This webinar platform is great for when you grow because they help you scale your sales, customer training, and content marketing. Users can try with unlimited free webinars of 20 minutes with 10 registrations.
Pros
a) Livestorm provides the tools like live chatting, Q&A session, polls & survey, screen sharing and recording to host great webinars.
b) Everything can work inside a browser effectively, without any download.
c) Wide social media integration helps to reach your audience across Facebook Live, YouTube, Twitch and Twitter.
Cons
a) The starter package with limited features is offered at a quite expensive price of $99 for up to 100 attendees.
b) Some kinds of languages are not available for translation. 
4. AnyMeeting
AnyMeeting is designed so as to host virtual webinar services, especially for small business. AnyMeeting also provides a simple platform to ensure easy upload and sharing of online presentations. It is full of various useful features including custom registration, screen sharing, webinar recording & storage, live polling and hand raising.
Pros
a) AnyMeeting can scale up to 6 live presenters on video and up to 1,000 attendees;
b) It supports post-webinar analytics feature.
c) It renders three packages for your different needs, starting at $48.00/user/mon.
Cons
a) Its UI design is not so user-friendly with no visually clear navigation.
b) There are very limited features with the free version.
c) However, there is no interacive whiteboard or tools to mark slides with highlighting or drawing.
5. BrightTALK Webinar
BrightTALK provides a platform for delivering unlimited webinars and videos. It is specially designed for business professionals who are eager for knowledge and connections they need to make business decisions and advance their careers.
Pros
a) It offers real-time integration with leading CRM and marketing automation platforms. 
b) Its on-demand webcast is even available within five minutes after the completion of the live broadcast
c) You also get access to 24/7 live support and training in fields including documentation and webinars.
Cons
a) Switching screens is not responsive enough and takes much time.
b) Fewer features with higher pricing plans are supportive compared to the other WP WebinarSystem alternatives.
Conclusion
Webinars accurately can generate a lot of online sales, build up your domain authority and build a tightly-knit community of followers. WP webinar system may fail to meet your requests. Instead, why not consider those amazing WebinarSystem alternatives on the market with better efficiency and productivity?