4 Platforms to Host Live Meeting for Mac
If you own or work in an organization or business establishment,you know this one thing that you can never miss in such a setting - Meetings. Whether it is to go through the finances or meet with new clients,meetings are mandatory. At times,however,these meetings need to take place urgently and in some provisions,the stakeholders may be scattered across different departments or branches and as such may be too far to convene for even simple short meetings. What then happens?
While arranging business travels may be quite time-consuming and expensive,not to forget the many tussles that come with scheduling meetings,live meetings can offer a reliable reprieve. Not only can undertake live meetings on cutting costs,they can also help firms schedule and undertake live meetings in a matter of minutes. What's more,depending on the type of operating system the firms are using,it only requires simple live meeting software and everything is set.
For those that use Mac,Live meeting client for Mac is the most suitable choice. Not only is it easy to perform,but much cheaper compared to traveling for meetings or scheduling them days before. To guide you in identifying the most appropriate for your needs,below are 4 of the best live meeting client for Mac.
1. ezTalks Cloud Meeting
With high definition and high-quality video and audio,it is easy to see why ezTalks Cloud Meeting makes the list. This live meeting software for Mac facilitates an approximate 100-user live meeting absolutely free! You can also decide to go for a premium full version that boasts all features as outlined by the firm for a small monthly fee of just $12.99ezTalks Cloud Meeting offers you a wide bouquet of special features,including remote control,screen sharing,audio conference and video conferencing provisions. And to your convenience,it supports virtually all internet-enabled accessories,including Windows and Mac computer,Android and iOS devices.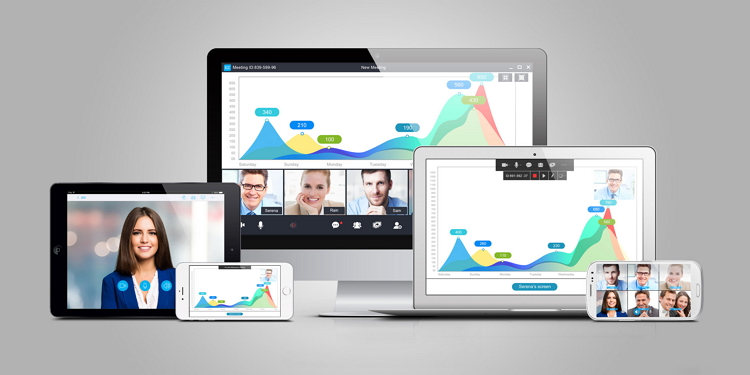 2. Adobe Connect Pro
When it comes to reliable live meeting client for Mac to download,Adobe is among the top tier crop of brands available. If you are looking for solid live meeting clients for Mac,Connect Pro by Adobe is your best choice. While it comes with a stunning interface to go with,it is however somewhat hard to grasp and as such not good for technology novice.
With it,you can access meetings via any Apple device,create polls,easily and instantly share content and of course,carry out video conferencing. It allows a total of 200 participants and even facilitates multiple meeting forums. Finally,it also offers you other special features,including session recording,simultaneous private and public instant messaging,audience tracking and an online whiteboard tool with which you can create notes. Need you hear more?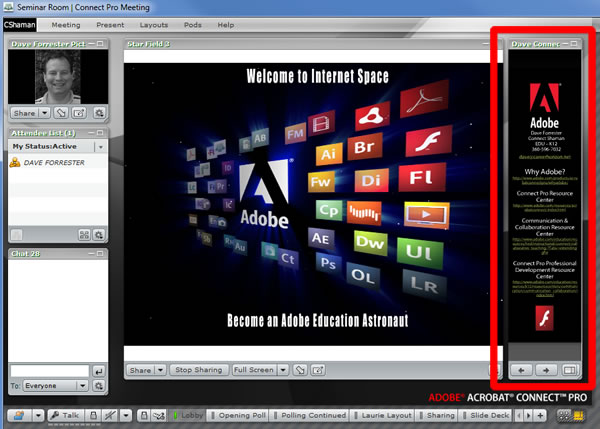 3. Fuze
Perfect for small businesses,Fuze comes in two options: free and premium. It is ideal for firms with small budgets and need efficient online collaboration. Aside from accommodating 25 participants,it supports 12 real-time (HD) video feeds,application and desktop sharing and audio conferencing through VoIP among others.
This platform to host live meeting for mac also offers you an exclusive 1GB storage space on Cloud to store all your important content. To access more features,such as meeting recording,you need to upgrade to their exclusive Pro plan at a small monthly fee.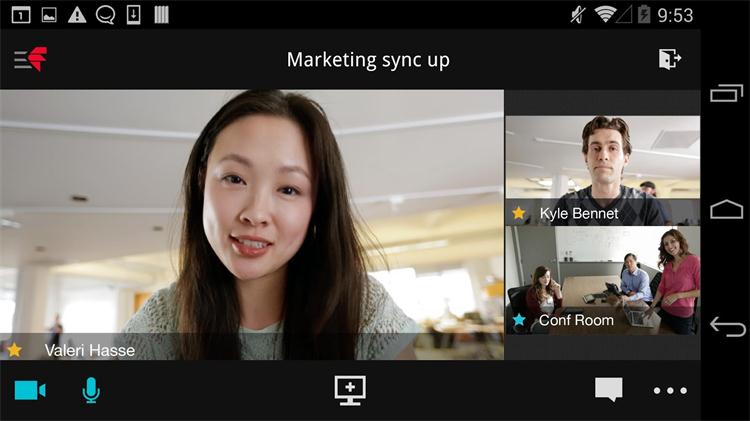 4. iChat
Purposely built for Mac,iChat is the software boasting the best interface in this list. It is convenient since it comes with the Mac OS X,and as such requires no downloads. To kick start your live meetings,you only need a MobileMe or AIM account and everything is set.
Besides the live meeting capacity,this platform for live meeting for Macintosh allows video conferencing,desktop sharing for effective online collaboration and remote control capacities. What you will particularly like about this live meeting for the Macintosh platform is its user-friendliness,convenience,and reliability.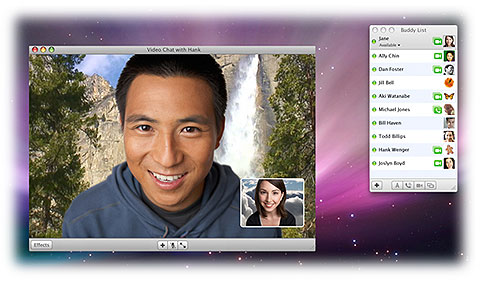 Summary
Online and live meetings can only be as good and smooth as the respective software is used to conduct them. As such,it is important for individuals and firms planning for live meetings to take into account all their needs,prior to selecting live meeting software for Mac. With numerous options available on the market,settling for the best one can be fairly difficult. Nonetheless,these four live meeting for Mac platforms should serve the purpose quite effectively depending on your needs.