How to Set Up Paid Webinars?
Paid webinars are the ones which attendees have to part with some amount of money. Such webinars provide perfect opportunities to market your products. Wondering where to begin from? We are going to look at the step that you should follow as for how to host a paid webinar. We will also highlight some valuable tips that you can use to make the webinar successful.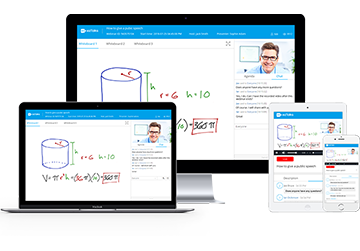 ezTalks- Best Webinar Software
Free for up to 100 Participants
Rebranding and Paid Webinars
Fluent HD Video/Audio Quality
Screen Sharing and Whiteboard
Recording, Polls and Survey
Sign Up Free Now
1) Choose the date and time to host
If you are planning to host a paid webinar, it is obvious that you already have a target audience in mind. You can use the data of your audience to choose the most appropriate date and time which you will host the webinar. It is important that you choose a date which you can be sure of getting the maximum number of attendees. If the majority of your target audience consists of the working class, choose hours when they are expected to be away from their workplaces.
2) Choose a good topic
Paid webinars cane be quite technical. The attendees need to get the real value of their money. The topic that you choose will play an integral role in determining the number of attendees. It is important to choose a topic that addresses the real problems that attendees go through. They are eager to attend a paid webinar which will help them solve some of their key problems.
You should also choose a topic that you are sure to deliver nothing short of quality and satisfactory content.
3) Choose a right webinar platform
A webinar platform acts as an interface that will connect you to your audience. While there is a wide range of paid webinar solutions on the market, not all of them are the best. You need to select a paid webinar platform that will meet your needs like ezTalks paid webinars , gotowebinar paid webinars or others. 
ezTalks Webinar  is one of the best webinar platform you should consider. This platform comes with a wide range of features that can make your paid webinar session successful. First, ezTalks webinar allows you to set up paid webinars via PayPay integration simplely and safely. Second, ezTalks webinar ensures a high quality of video and audio experience even under a large number of audience in your webinar. Third, it has multiple interactive webinar tools to keep your audience more engaged such as screen sharing, whiteboard, polls and surveys,  and IM chat. What's more, it has other useful features like webinar rebranding, recording, webinar reporst and more.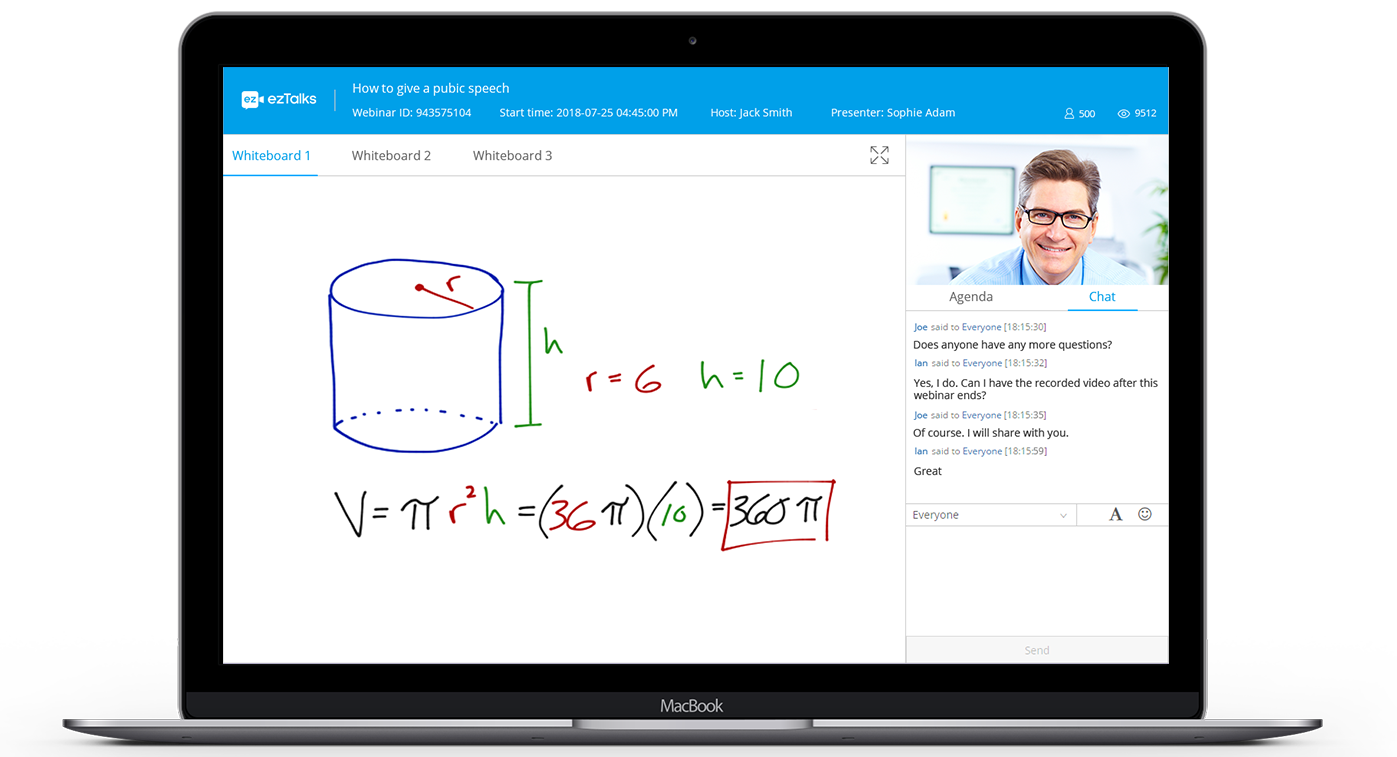 Want to try ezTalks Webinar now? You can sign up free here.
4) Registration
Once you have selected a webinar platform and even created an account, the next step is to create a registration form or page. It will be used to record details of those who want to attend the paid webinar. For instance, ezTalks has a robust registration feature which consists of an interactive form.
Still, on this registration page, try to add a payment checkout system. The attendees should be able to make payments payment once they have completed registering to attend the webinar. The checkout system should provide various forms of payment including PayPal, credit and debit cards. Try and test to determine whether the payment feature is secure and fully functional.
5) Promote the webinar or send the invitations
This step entails publicizing the webinar. Start by sending webinar invitations to the prospective attendees. There are various ways of sending the invitations. If you have their emails, sending bulk invitations will be much easier. ezTalks has an invitation feature which you can use to customize the invitations. You can also use this robust webinar platform to import contacts from Outlook and Google.
You can also use social media to publicize the upcoming paid webinar. Create relevant social media posts accompanied by related hashtags. You can even use paid social media adverts to reach more people within a short time.
6) Build webinar content
This is a crucial step that can either build or kill your brand. After all, the aim of the webinar is to deliver the golden content that the attendees have paid for. Build content that that will have a big impact on the lives of the attendees. Even if you have the full knowledge about the topic, carry out some research and try to get additional information.
Prepare slides, infographics, charts and other interactive webinar tools that will capture the attention of the attendees. The good news is that with ezTalks, you can create highly interactive whiteboards
7) Rehearse for the webinar
Regardless of your experience in hosting the webinar. Don't assume that everything will be alright. Things can go during the webinar and you may end up with an egg on your face. Do a test run before the actual webinar. Test all the features of the webinar platform and ensure that they are working. If you are new to the platform, try to familiarize yourself with its control features. A serious rehearsal will save you from those small and unprecedented embarrassing moments.
8) Host the paid webinar
Once you have implemented all the previous steps keenly, you will be able to host a paid webinar with ease. Stay composed as you deliver the content that you had prepared. Remember to record the webinar as it will be of great importance in the future. ezTalks has a recording feature which allows users to record an entire webinar.
9) Follow up
Follow up on the attendees after the webinar. Gather some information to know if they were satisfied or have any questions. You can also send them the recorded version of the webinar.
With these steps, you will never go wrong in hosting paid webinars. As you have seen the platform that you choose will affect the whole webinar session. This is why it is always recommended to use ezTalks. This software is fully-optimized for hosting paid webinars.
Related Articles:
How to Set Up a Paid Webinar via ezTalks?
How to Create a Webinar Course?