WebEx Webinar Review and 5 Best WebEx Webinar Alternatives
Webinars has become more and more popular in the modern business world, which can help business organizations build good internal and external relationships in an effective and cost-saving way. There are various webinar service providers in the market. To help you save time, we are going to review some webinar software for your reference.
WebEx Webinars Reviews
WebEx is a good video conferencing and webinar platform that people use to conduct conferences and webinars globally. WebEx Webinars is scalable for up to 40,000 attendees, and has multiple features to make webinars more productive like interactive online presentation, record and customization. However, according to users' WebEx Webinars reviews, it seems WebEx webinar is not so easy to start and its price is too high compared to similar WebEx webinar services. The basic plan of WebEx webinar pricing start from $24/per month, but only up to 9 participants included.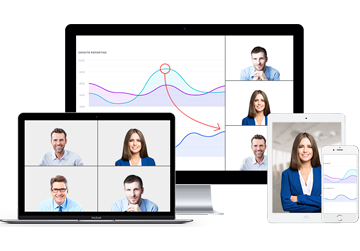 Best WebEx Webinar Alternative
Free for up to 100 Participants
Seamless HD Video and Audio
Screen Sharing and Whiteboard
Webinar Polling and Recording
Webinar Custom Branding
Sign Up Free Now
What are the best alternatives to WebEx Webinar?
We will share with you 5 best WebEx Webinars Alternatives, also known as the WebEx Webinar Competitors that are equally or more effective and have pricing much more attractive than the WebEx Webinar Pricing as well.
1. ezTalks Webinar ★★★★
ezTalk Webinar is one of the best alternatives to WebEx webinar software. People from different industries has chosen ezTalks for their onilne communication purpose. And as one of the best webinar software providers in the market, ezTalks Webinar offers a lot of  useful features to fufill various customer needs for online events business conferencing, and e-education, etc.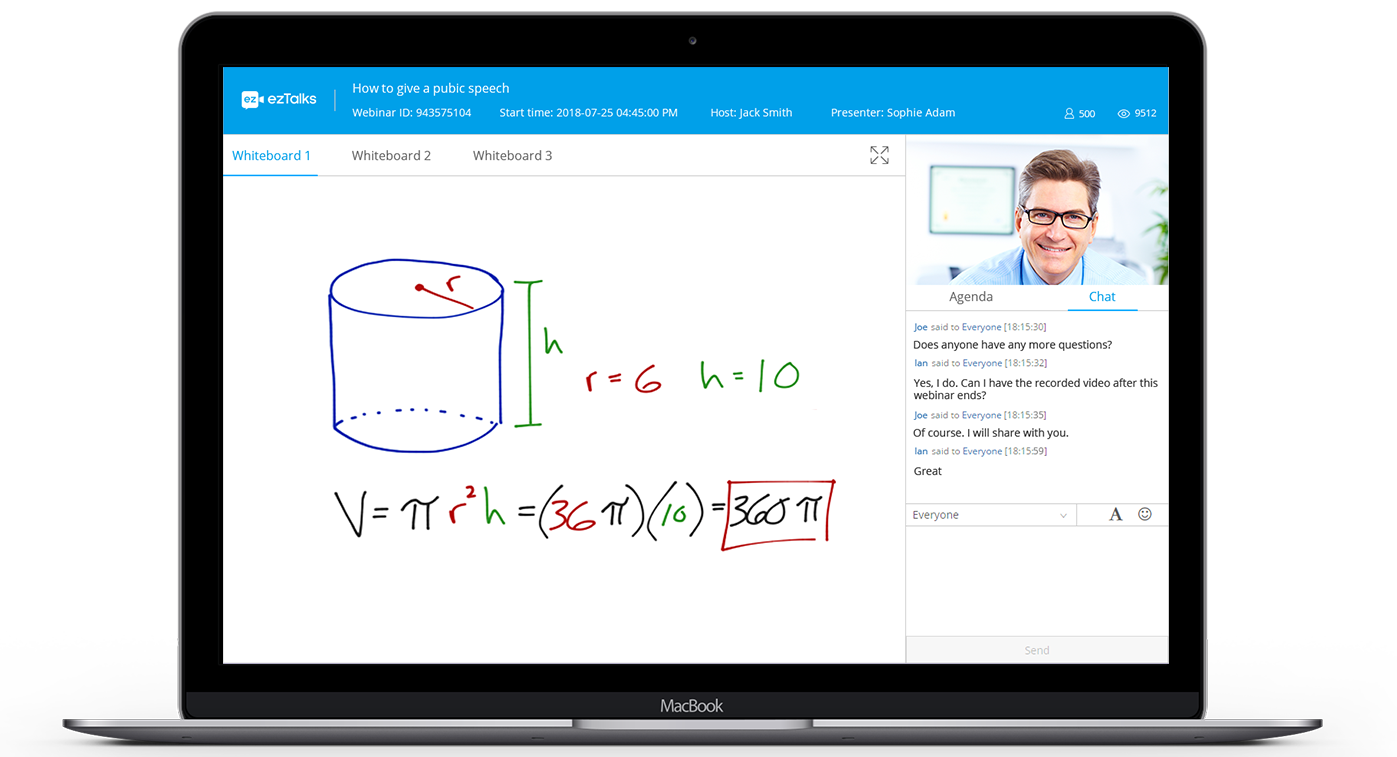 Advantage of ezTalks Webinar:
1) Scalability to support large audience
ezTalks Webinar allows 100 interactive video participants and almost unlimited audience per webinar session. It enables a high quality video webinar under a larger number of attendees.
2) Multiple Interactive Functions
The interactive video participant called "panelist" can fully interact with the audience via HD video/audio, screen sharing, whiteboard, polling, surveys and text chat. The high quality of HD video and audio experience makes your webinar more seamless and productive.
3) Webinar Rebranding and Customization
ezTalks Webinar platform allows you to rebrand your webinar with your brand logo, and you can custom your webinar registration form, webinar waiting room and thank you page. In a word, you can personalize your own webinar from start to finish.
4) Webinar Recording with free cloud storage
Worried about forgetting to record your webinar? No worry at all, ezTalks Webinar sets auto recording to the cloud in default. If you don't change the default set, it will automatically record your webinar once it started. There is 1 GB of free cloud storage space for each ezTalks account. Recorded webinars can be downloaded or share the link to your prospects.
5) Analyze & Share.
You can gain insight into your events with robust analytics and campaign reporting about the registration, attendees and webinar. The cloud recording could also be replayed for analyzing and shared to strengthen the relationship.
6) Affordable Price.
The price is quite affordable with as low as $21.66 per month for 25 participants, $40/month for up to 100 participants and upgrade plans for up to 10,000 participants. Both start-ups and large enterprises can afford it.
Disadvantage:
Free trial only has 100 minutes (but its paid plan is so affordable to try)
Price:
It starts from $21.66/month for up to 25 participants and $40/month for up to 100 participants, which offers a real cost-effective price for small and medium business.

2.Zoom Video Webinar ★★★
Zoom video Webinar is another good WebEx webinar alternative. Like ezTalks Webinar, it also allows users to host a live virtual event with up to 100 interactive video participants and 10,000+ attendees per webinar.
Advantage:
High quality video and sound
Multiple host controls to make webinars more organized
Disadvantage:
No free trial and the price is a little pricy.
Price:
It starts from $54.99/month for up to a hundred attendees per session.
3.StreamGo webinars ★★★
Another WebEx webinar alternative is StreamGo webinars. It is one of popular webinar tools in the UK and Europe. The software has a dedicated support that makes sure you had a successful webinar event.
Advantage:
Professional and well-presented webcasting service
Has a follow-up tool to help improve the sales conversion rate
Disadvantage:
The video and audio quality is not so stable
Price:
Three plans available and its pricing based on the your requirements
4 .StealthSeminar ★★★
StealthSeminar is another good alternative to WebEx Webinars software. It is a professional online webinar software, which allows you to run 4 types of events: live webinars, automated webinars, hybrid webinars or live chat webinars
Advantage:
Easy Integration
Hybrid Webinar system
Disadvantage:
Prices of the software are high
Price:
$97 initial cost and $ 69.95/ month for up to 150 participants
5.EverWebinar ★★
EverWebinar is also a good alternative to WebEx webinars platform if you need to host automated webinars. This automatic webinar platform allows users to turn a live webinar into an evergreen webinar in a simple way.
Advantage:
Automated webinar
Live chart moderation for hybrid webinars
Ability to share files directly on the webinar
Disadvantage:
You can't host a real live streaming webinar.
Price:
$597 per year
Conclusion
So if you are looking for webinar software for your company's communication, marketing or training purposes, then you may choose among the above-mentioned webinars as per your requirements. They sure do add value to your business communication. Among all the webinar software that we have reviewed, ezTalks Webinar has turned out to be the most cost-effective choice. This webinar software offers great HD video and audio quality along with great customer support. And the prices of the webinar works like the cherry on the cake.