Top 5 Online Communication software
The world is thought to as become a global village these days as most organizations rely entirely on employees working from different locations across the world. Quite often than not, managers would like to know the progress of these remote workers, and therefore the importance of virtual, quick, and real time communication cannot be overlooked. With the advent of technology and virtual communication solution that has objective has since become easier than ever before. Indeed, in the telecommunication world, there are great tools that can be successfully and efficiently utilized in an online setting to communicate as well as to collaborate with virtual teams. It is important to note that most of the online communication software can be relied upon from almost anywhere at any time.
So have you been struggling to communicate successfully online with your team, suppliers, or clients? Do you require a piece of software that would indeed help your virtual workforce and the management to work more effectively and efficiently? If the answer to these quizzes is Yes, then you probably need to consider trying some of the best online communication software. Here below are the top 5 online communication software for your perusal.
1. Google Hangouts
Google Hangouts is one of the more reliable free online communication software allowing users to hold high-quality Google video conference call with up to 10 attendees, and audio conference with up to 150 participants for free. The product is great is keeping all your online communication synchronized and in one place. In most cases, it finds its uses in the business world as a chat client basically because it integrates seamlessly with Gmail for the contact import and search history. Besides that, in most Android powered mobile devices, the solution is already installed, and users are only required to sign using their Gmail or Google accounts to start using the application. Aside from high-quality real-time video conferencing option, with Hangouts, you can send photos, text messages, and much more for free.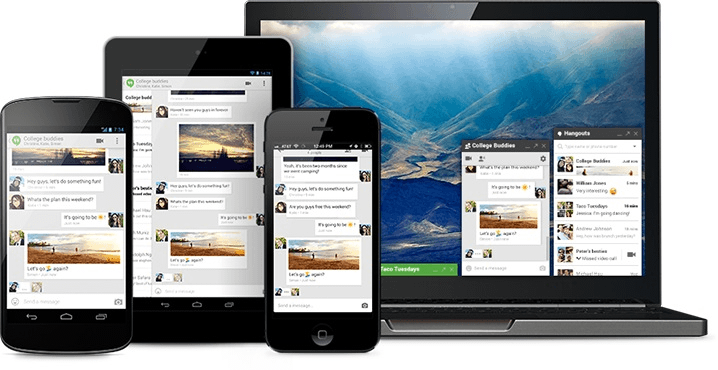 2. ezTalks Meetings
ezTalks Meetings, formerly known as ezTalks Cloud Meeting, is undeniably great software offering the best online communication services. Its best experience is in the high-quality video conferencing services where you can communicate for free with up to 100 participants in real-time. If you need to communicate with more partipants, all you need to do is to upgrade your free plan to a pro plan which supports up to 500 participants in the video communication every time.
On top of all these features are an audio and video playback capabilities as well as screen sharing of PPT, PDF, and instant public and private chat within the group of teammates that you're hosting. Bundled with these and other incredible features, ezTalks Meetings doubles up as both a commercial and social online communication software.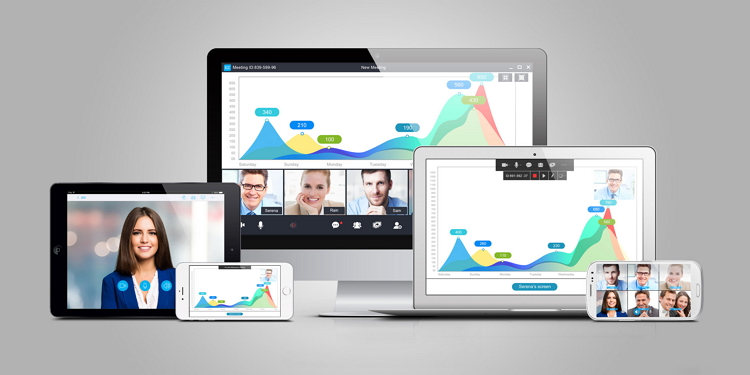 3. Skype
If you're considering to acquire one of the most reliable and free online communication software, then Skype may be one of your choices. It is indeed the best tool when it comes to both audio and video chat in real-time without consuming too much data. It offers an easy-to-use interface that makes it the most suitable platform for less tech-savvy people. The product also features text chat option, so that if you do not need to communicate via video or audio, you can always share text messages. Skype runs smoothly on all the main operating systems for both mobile and computer devices.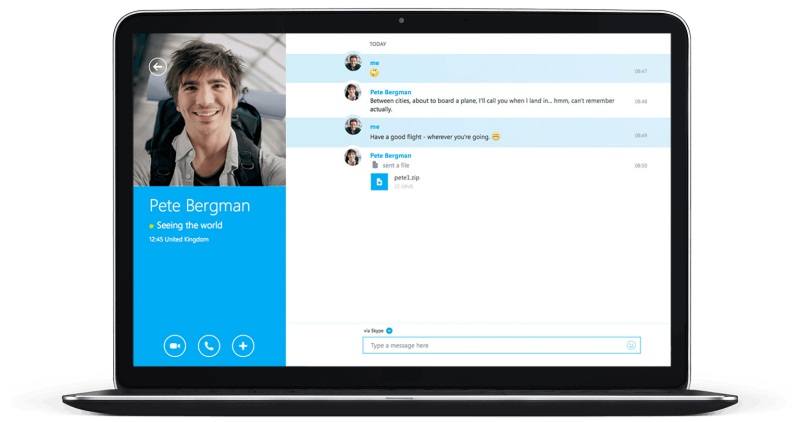 4. WhatsApp
WhatsApp is elite online communication software available on Windows gadgets. Through it, you can seamlessly communicate with your friends, teammates, clients, and much more by sending an unlimited amount of messages in the form of texts or voice messages free of charge. Besides, you can share videos, pictures, gifs, files, and recently voice calls have been introduced. By and large, WhatsApp is an easy-to-use application that sees even the oldest individuals in the society enjoy the new technological modes of online communication.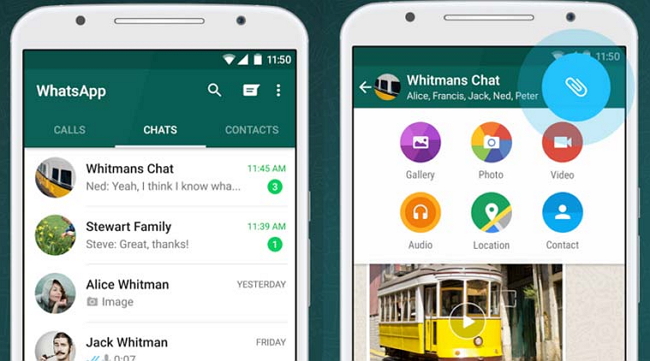 5. HipChat
HipChat is another noteworthy online communication software that is often used to facilitate online group communication. Some of its outstanding features include video chatting, holding group conversations, sharing media, screen, and media. Upon successful installation of the product, you will use free of charge for the next thirty days. After that, those joining in the virtual communication may be required to subscribe to premium plans. HipChat runs seamlessly on various operating systems such as Linux, Windows, and Mac OS X.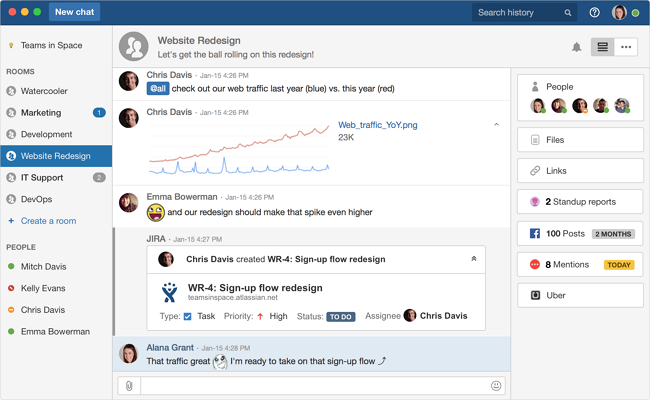 Conclusion
If you are looking for the best online communication software, then the above mentioned are highly recommended. Nonetheless, you do not have to rely entirely on single software for virtual communication. Instead, it is highly expedient that you try out as many solutions as possible to find the most reliable that meets all your business needs. With platforms such as ezTalks Meetings, you can be sure of efficient and effective online communication.