6 Best Webinar Software Providers
Different kinds of business are adopting webinars as an important marketing tool. However, even many non-commercial organizations prefer to use webinars for online education, online training, real-time conversation and so on. Webinars are pretty important as they give you an opportunity to deeply engage your audience in a person-to-person manner.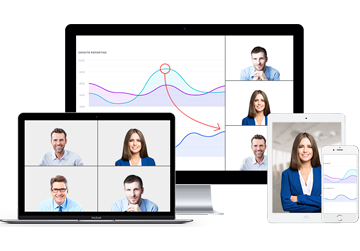 Best Webinar Software Provider
Free for up to 100 Participants
Fluent Group Video/Audio/IM Chat
Screen Sharing and Whiteboard
Webinar Cloud Recording
Webinar Custom Branding
Sign Up Free Now
Factors for Webinar Software Choice
Being that important, there are a number of vital tasks that should be accomplished by your choice of webinar software. The best webinar software provider should:
a) Guarantee consistent reliability.
b) Support flexible control to the host with integral functions.
c) Feature a clean and friendly user interface.
d) Have the capacity to record each and every webinar for further assessment and sharing.
e) Have a very competitive and affordable pricing plan, that is if not completely free.
Having that in mind, you will still realize that the ocean of similar software provided online can lead to identifying the perfect one to work with being much difficult. To help you out, here are the 6 best webinar software providers based on an in-depth analysis.
1. ezTalks Webinar
ezTalks Webinar is, without doubt, one of the best webinar providers in the market. ezTalks Webinar is an expert webinar software that enables video conferencing services. It supports both free trial version and paid pricing plan for your needs. This software lets up to 100 attendees interact real time and up to 10,000 audiences per a webinar session.
Some of the top features offered by ezTalks Webinar include scheduling and rebranding in preparing process, webinar poll & survey tools, whiteboarding and screen sharing interaction in operating process, and webinar recording in the end phase.
It also supports downloading to local or cloud storage after recording and sharing webinar sessions to popular social media forums including Facebook, YouTube, and Twitter, facilitating more traffic and leads. You can also generate detailed reports on your audience engagement and customize your Thank-you page after each webinar session; these are, without doubt, the best features offered by this software for professional experts.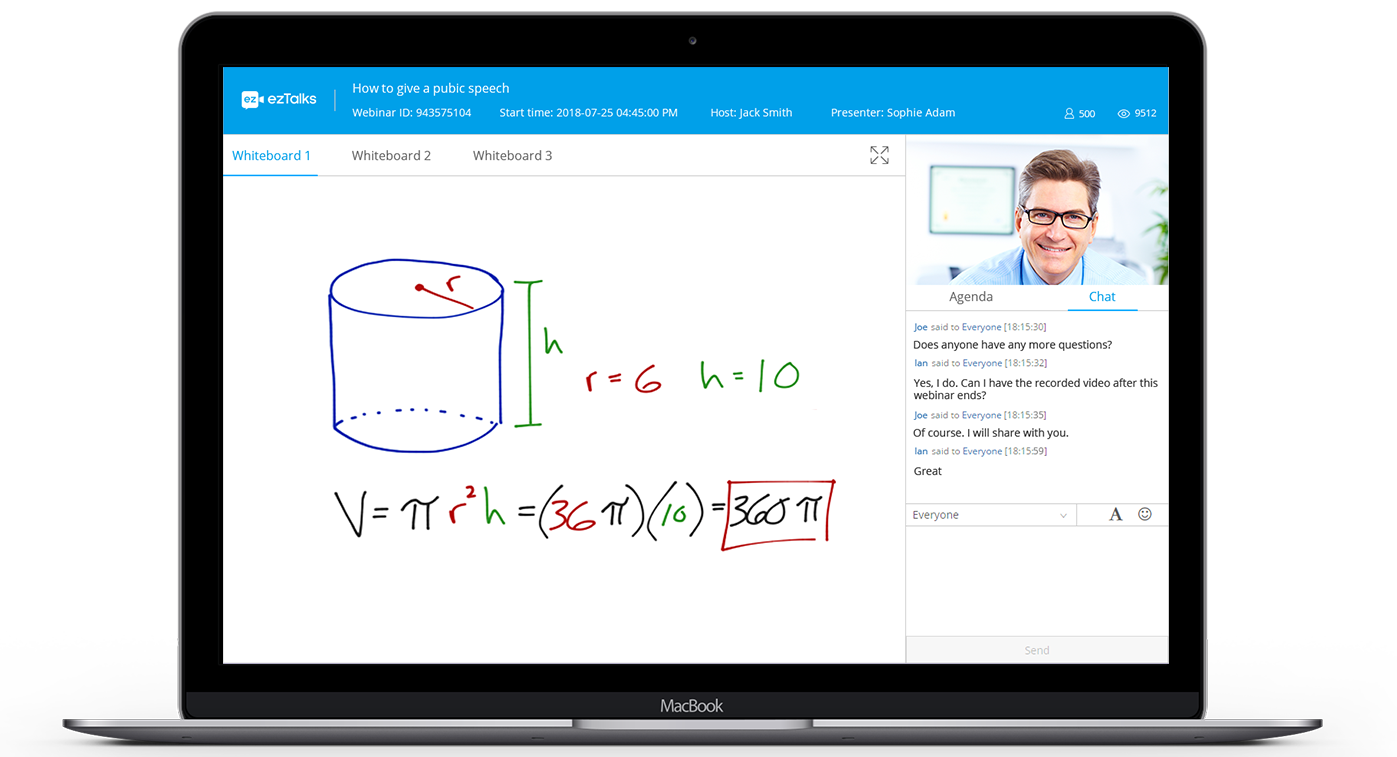 2. Google Hangouts
Created and developed by the Google+ social platform, Google Hangouts is another great webinar provider in the business. This webinar software offers a number of remarkable features that facilitate workshops, collaborative webinar sessions and webinar presentations among other scheduled private and public sessions.
You can stream directly to your website including your attached YouTube channel and record webinar as you want. However, on the other hand, Google+ Hangouts lacks some key marketing features. For example, it needs plenty of other plugins or various kinds of software to support some interactive tools when holding a live webinar via Goolge Hangouts on Air, which costs much time and effort. Also, you must have a Google+ account in order to use the service which is quite frustrating.
3. WebinarJam
WebinarJam is another great webinar software that is still fresh and new in the market. It injects pre-recorded video for perfect presentations, secures webinar rooms with password protection, and automatically records every webinar and so on. But according to the customer reviews, some may dislike the automatic recording function as it might cover the storage space. Besides, it includes pop-up calls-to-action as the webinar proceeds. This feature is quite significant in marketing sessions as it lets your audience make purchases while in session. One big frustration is that there have been several complains from users of the same claiming that they are experiencing video and sound delays of up to 10 seconds.
4. ClickMeeting
Among the top-ranked best webinar software providers is ClickMeeting. This platform is quite effective and also efficient. The main feature offered by the same is a very friendly user interface. For beginning and medium-sized businesses, this might come in quite handy. There is an automated step-by-step guide that should instruct you on every single step you have to take when creating your first webinar. This makes your first experience effortless. ClickMeeting is browser-based. This implies that you have to log in through a dashboard each and every time you want to set up. But the main cons pertaining to the use of ClickMeeting include lack of break-out sessions and the inability to schedule recurring webinar sessions.
5. Livestream
When it comes to professional webinar providers Australia, Livestream happens to be one of the best for big corporate clients, educational institutions, big hospitals and big businesses among other solid institutions. As much as it can be used by pretty much anyone looking to conference online, it was typically created and developed for parties who have already built a relationship. But it is a remarkable fact that it is more expensive compared to competitors and the main disadvantage of using Livestream is that it lacks certain vital features of engagement such as polls and surveys.
6. Zoom
The best thing, and probably the thing that has led to Zoom's much-acquired popularity is that it runs after the best webinar service. Zoom Webinar has a special feature which allows presenters to broadcast to up to 500 attendees. A Zoom webinar has registration, reporting and in-meeting chat for attendees as many other platforms. This is probably because it was designed for big or corporate institutions who are ready to rain cash for their online webinar providers. But unfortunately, it doesn't render the free trial version. Another disadvantage of Zoom is that its interface featured is too technical for most people.
Summary
Currently, the biggest and trending topic in the marketing industry is webinar technology providers. Being the most important tool when it comes to marketing, the list above comprises some of the best webinar solutions among all webinar providers Australia and across the entire industry including ezTalks Webinar. Hopefully, the content is helpful enough to find you the perfect webinar services.