ezTalks Video Conferencing Solutions for Small Businesses
ezTalks,a global leader in the video conferencing industry,is dedicated to helping small businesses grow. By providing powerful video conferencing solutions,ezTalks enables them to have a better communication and collaboration with their employees,co-workers,partners and suppliers. ezTalks adopts the world's cutting-edge audio & video technologies to create video conferencing solutions that are feature-rich,easy to use and cost-effective.
ezTalks video conferencing solutions range from cloud-based video conference software and all-in-one solution to meeting room solution and on-premise solution. In view of the ever-increasing functions,friendly prices and easy installation,cloud-based video conference software and all-in-one solution must be the perfect choices for small businesses.
ezTalks video conferencing software for small businesses:
ezTalks Meetings has three versions in accordance with the number of participants involved in the meeting,namely,Starter,Pro and Enterprise (great for medium and large enterprises). The Starter version allows you to host a HD virtual video conference with up to 100 attendees online simultaneously free of charge,which makes ezTalks the first SaaS provider in the globe who offers such a great service for small businesses. The Starter version has a powerful features likewise,such as HD video and crystal clear voice,recording,whiteboard,screen and content sharing,etc.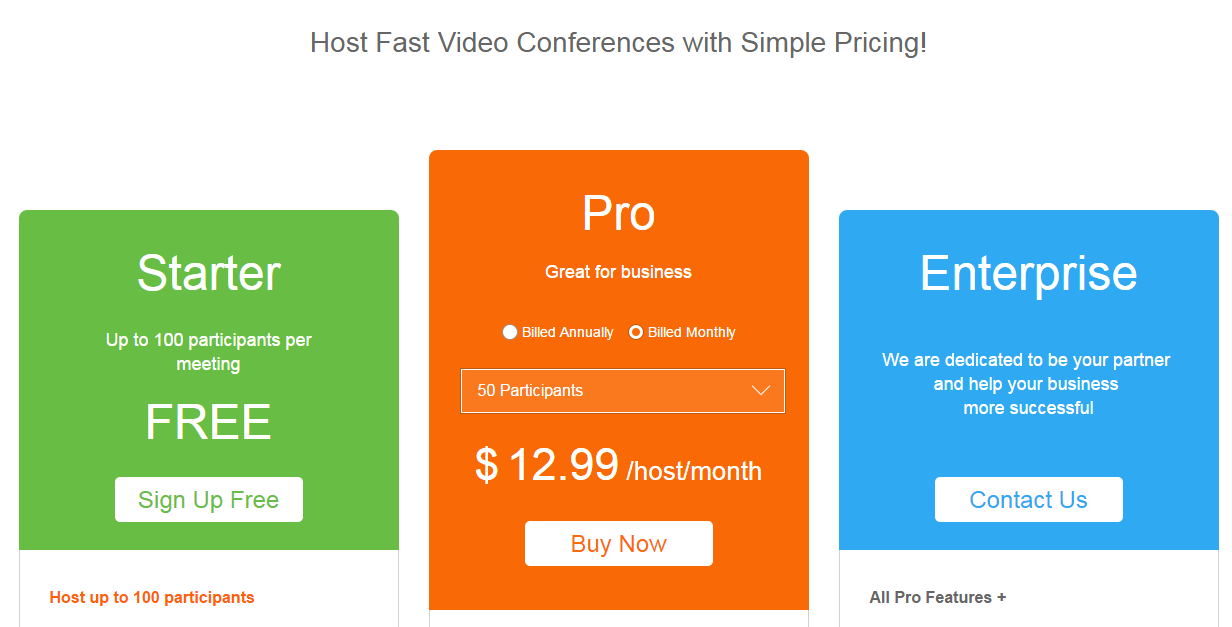 However,each online meeting is limited to 40 minutes only. If you want to prolong the time for your important meetings or training,come to the Pro version that has no time limit. Besides,the features are also increased,and there are more options for you,from 50 participants to as many as 500 participants.In addition,ezTalks Cloud video conferencing software is compatible with both Windows and Mac clients,as well as iOS and Android devices. You can also join the meeting via web browser without downloading any apps.
ezTalks all-in-one video conferencing solution for small businesses:
For all-in-one solution,ezTalks has launched Onion,a hardware device integrated its own ezTalks Meetings software,makes a 1080p camera equipped with 120° wide angle lens,a dual stereo microphone and a loudspeaker into one. With the highest-performance 32-bit ARM processor (ARM® Cortex®-A17) and H.264 video encoding technology,ezTalks Onion enables end-users to experience the latest HD graphics quality on any devices. Thus,it has become more and more popular among small businesses. By just putting the device on the top of your PC or TV monitor,you can quickly start or join a video conference.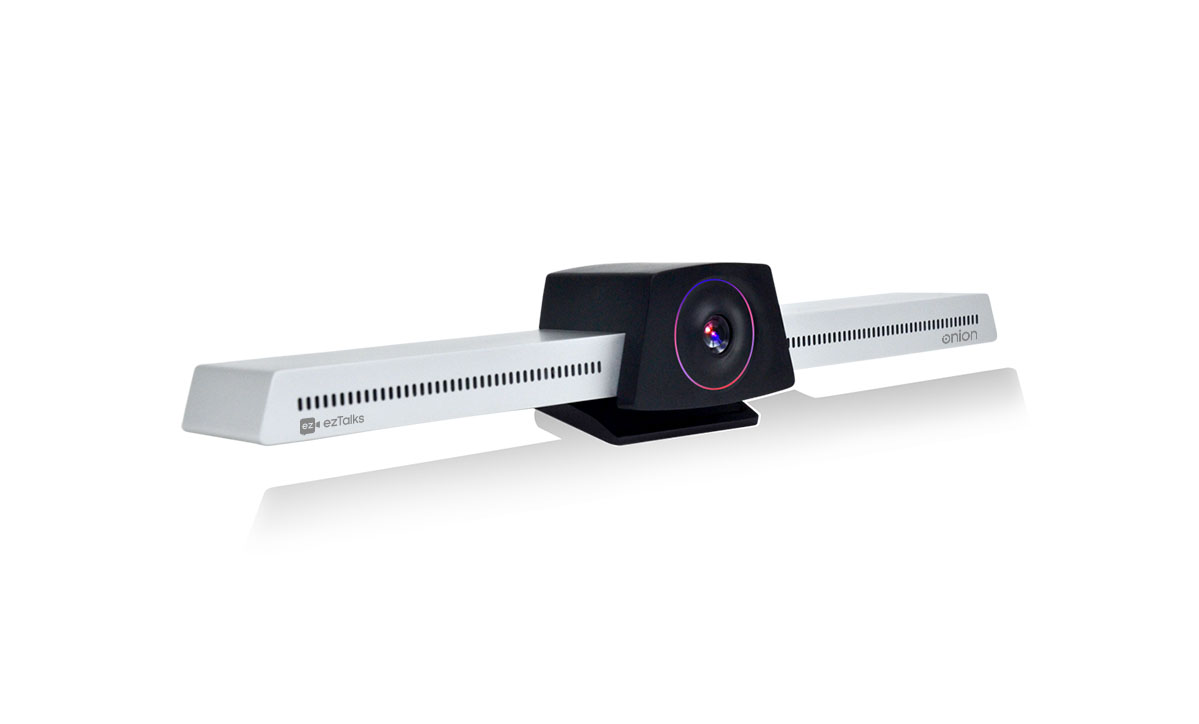 If you are a small business and looking for video conferencing solutions,you can try ezTalks video conferencing solutions and enjoy ezTalks great services. ezTalks will protect your privacy and content using advanced encryption technology. Besides,ezTalks knowledgeable representatives are always available within 24 hours,assisting you to solve any troublesome problems. More importantly,if you're not satisfied with ezTalks,you can get a full refund within the first 7-day for monthly subscription and 30-day for annual subscription.