Top 5 Webinars On Fire Alternatives 2019
Webinars On Fire is a platform to help you produce your own great webinars. It is possible to use WebinarsOnFire technology to host thousands for a single event with full controls of your slide presentations with multiple host/presenters. One of the useful Webinars On Fire features is its powerful recording system that makes replays ready instantly. But according to the complaints Webinars On Fire users made, it does not accept PayPal or other forms of payment. Webinars On Fire reviews also reflect that it fails to offer more tools like an interactive whiteboard, not convenient enough.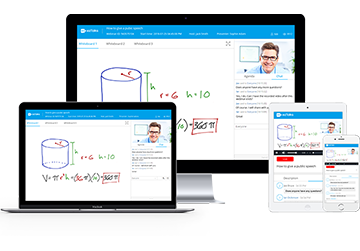 Best Webinars On Fire Alternative
Free for up to 25 Participants
Fluent HD Video/Audio Quality
Screen Sharing and Whiteboard
Polls, Survey and Recording
Rebranding and Paid Webinars
Sign Up Free Now
In order to address your concerns to your satisfaction, here are the top 5 Webinars On Fire alternatives.
1. ezTalks Webinar
ezTalks Webinar is a superb quality online webinar solution for sharing presentations, documents, ideas and much more. It is widely accepted as the best alternative to Webinars On Fire, which allows you to conduct and distribute interactive live and automated promotional or educational video presentations to your existing or potential audiences.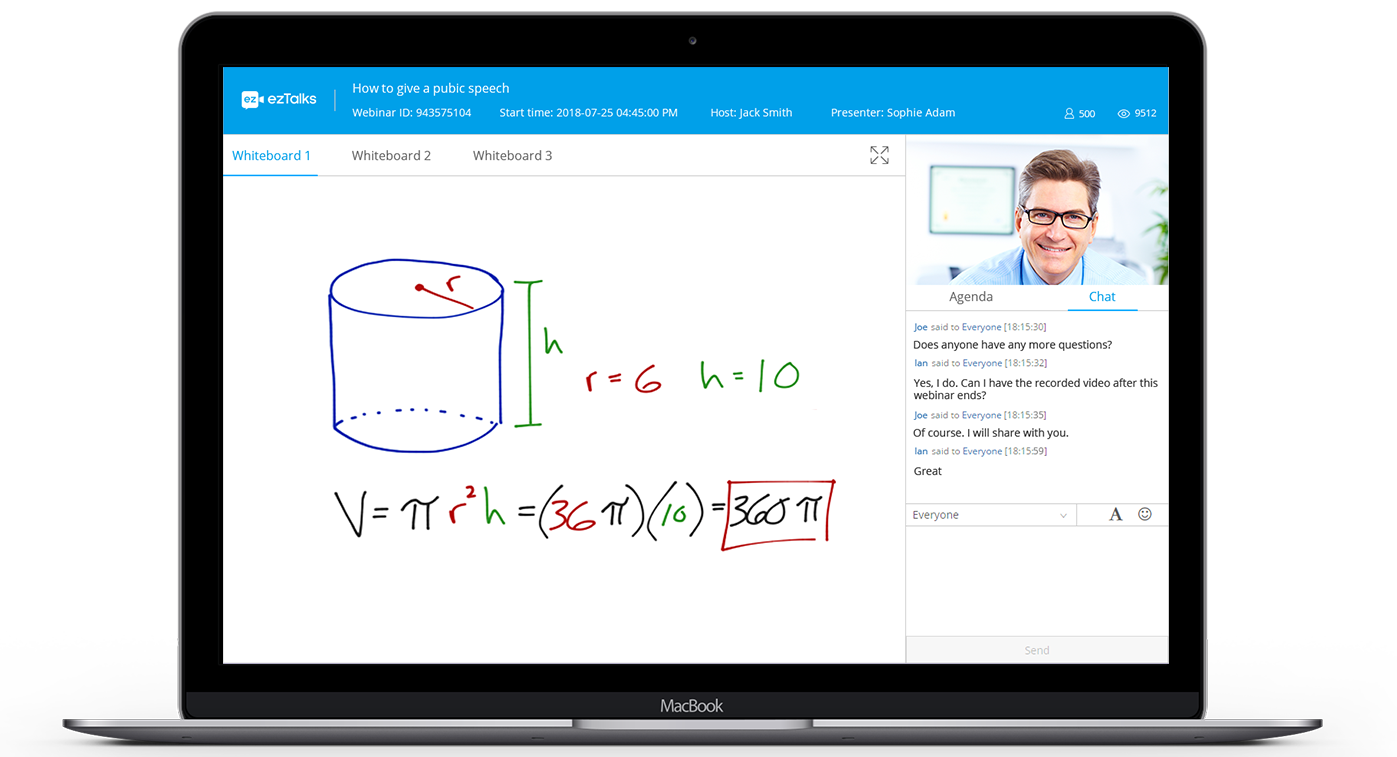 Here are the features to make hosting webinars seamless and hassle-free in different stages.
★ Planning
a) Simple scheduling with the expected time and hassle-free webinar platform customization process with default templates;
b) Maximize your return via PayPal after you set your webinar as a paid webinar;
c) Convenient address book and proper invitation email to make your webinar planning process effective.
★ Running
a) Allow up to 100 participants and 10,000 audiences in a live webinar for free;
b) HD video & audio for ideal communication and content delivery;
c) Visualize and highlight your ideas in real time with its robust whiteboard tools;
d) Able to share a view of your desktop, whiteboard or any active application with other participants;
e) Send and receive instant chat messages with individual participants or your entire group;
f) Rapid polls & survey lets you check in with your audience any time.
★ Tracking
a) Know the trends and attitudes more accurately by virtue of the statistics and reports;
b) Record your webinars for later review, archiving, or training purposes or share your recordings with other participants after downloading.
With affordable and even free ezTalks Webinar platform, your training, business, marketing and etc. will be more connected and productive than ever before.

2. Livestream
Livestream offers event owners a complete set of webinar tools to power and share their events online. It allows broadcasters and producers to mix and edit a live video broadcast and deliver it to the Livestream and other cloud platforms. For better audience interaction, you can engage your audience with real-time interactive chat and native donation integration. For cross-platform analytics, you can discover valuable insights into your viewership across Vimeo, Facebook, YouTube, your site and wherever else your live event is embedded. One drawback is that it is expensive compared to other Webinars On Fire competitors.
3. Zoho
Zoho gives you one suite of software to run your entire business, brought to you by a company with the long term vision to transform the way you work. With Zoho, you can run your entire business with more than 40 integrated applications, which helps to manage and connect the business processes across your organization. It is often regarded as an email marketing tool for gathering leads. Comprehensive reports are available at the lowest level as well, so you don't have to spend more money to upgrade to higher tiers. This is a warm reminder that Zoho does require a lot of customization at the outset, so if you don't really need robust reporting or custom dashboards, you may be better to consider other easier-to-use solutions with less customizability.
4. EasyWebinar
EasyWebinar is also one of the Webinars On Fire competitors that can not be overlooked. It is the webinar software that helps businesses host online webinars, remote training and effective marketing. It has a lot of features that make it popular, especially in the marketing field. For example, the contact details of anyone who has registered to attend your virtual event can automatically be fed into your email marketing campaign. Its social sharing feature powers you to reach more audiences and expand the influence. But some users complain that the interface looks dated and not always intuitive, which affects the user experience.
5. ON24
The ON24 Platform aims to achieve the live, always-on and personalized webinar experiences that deliver the engagement and data businesses need to grow. Why it can be in the list of top 5 Webinars On Fire alternatives? Basically, a customizable interface creates a fully branded and interactive experience. Furthermore, 30+ engagement widgets are accessible to connect with and analyze the behavior of your audience. Also, more other great features like Q&A, Polls & Survey, Test and etc. enrich your live webinar. Despite several kinds of features, it still can't satisfy all the users owing to its frequent technical bugs and troubles. No worries! ON24 keeps developing in order to bring you the biggest value.
Conclusion
With this list of top 5 Webinars On Fire alternatives in 2019, you can know more about what you need ultimately and select the best webinar solution that can satisfy you most!