Top 6 Online Meeting Apps
The advent of the internet has completely transformed how people and companies carry out their operations. Businesses and meetings can now be done online,thanks to the introduction of meeting apps. These apps have made coaction easier than ever,and enterprises that need to coordinate with clients all over the globe just need a meeting app.
However,not all meeting apps are good—some have choppy audios while stream lags characterize others. To avoid frustrations,enterprises need to opt for a reliable and easy-to-use online meeting app.
Why Companies Prefer to Host Meetings Online
Most companies prefer to host meetings online because it saves them a lot of money. Convening a meeting in one central point would mean that business partners,shareholders,and other members will have to travel from different parts of the world to the place of meeting. And since the company is located in most instances,it means that they will spend substantial amounts of money while they could have easily held a meeting online.Another reason why most companies have opted to hold online meetings is convenience. Online meetings can just be done,anywhere anytime. It does not matter whether a person is far or engaged elsewhere because all that one need to do is to find a convenient place and attend the meeting online! With the many online meeting apps available today,a company does not have any reason to spend a lot of money to gather all business partners,and other members together to hold meetings.
Top Six Online Meeting Apps
Below are the top seven online meeting apps that companies can use.
1. ezTalks Meetings
ezTalks Meetings delivers brilliant online meeting experience that allows you to host or even join any online meeting from your Android/iOS smartphones or tablets. Meeting online has never been easier! The free plan of this app allows up to 100 participants to participate in the same meeting with forty times. To allow up to 500 participants to attend a meeting at a time,you can easily upgrade to its pro version.
It also allows for quick access to the meetings as the people invited just have to click the invitation link,or simply enter their names and meeting number,and that's it. It provides quick,easy,and hassle-free access to meetings. This meeting app also guarantees superb HD videos and high quality audio. You can also share content and screens,make private and group chat,schedule online meetings in advance,record online meetings and more with this app.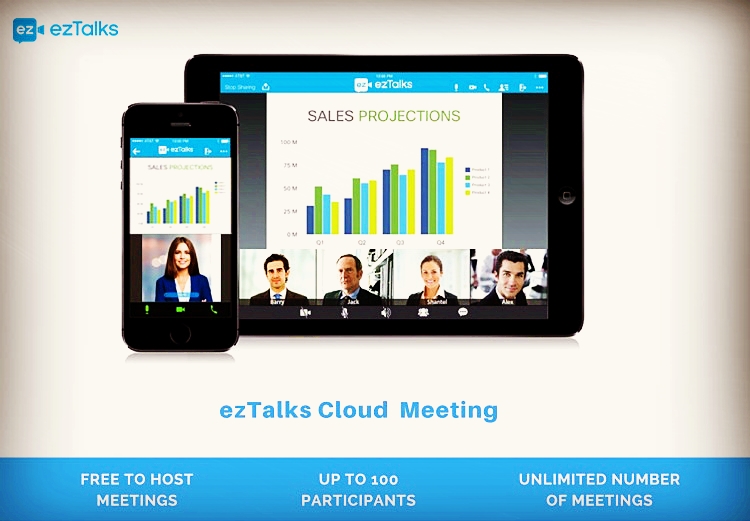 2. join.me
Join.me has basically everything you will need in a online meeting application. It allows you to bring together up to 250 viewers in the same room. And since it allows attendees to call via telephone or VoIP,it is the ideal meeting app for international teams.
With this app for online meeting,you can choose to record meetings,transfer files,share screen,join from your mobile device,and even change presenters. It also allows you to personalize your meeting space with screen backgrounds and custom URLs. The app is easy to use,and downloading does not take long.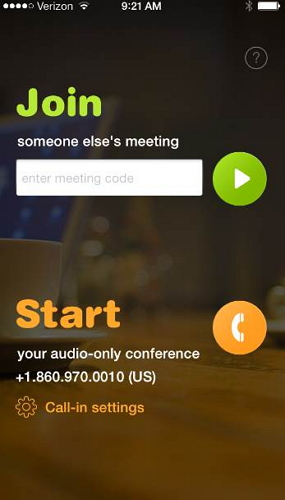 3. WebEx
WebEx is presumably one of the oldest yet commonly used online meeting app. It is incredibly easy to use,and its customer portfolio is one of the best. This app allows you to join or hold meetings while sharing screens or even chatting face-to-face with other members. You can schedule an appointment with this app,email attendees,and start a meeting quickly. While this meeting app offers different subscription plans,one thing is certain—it's affordable.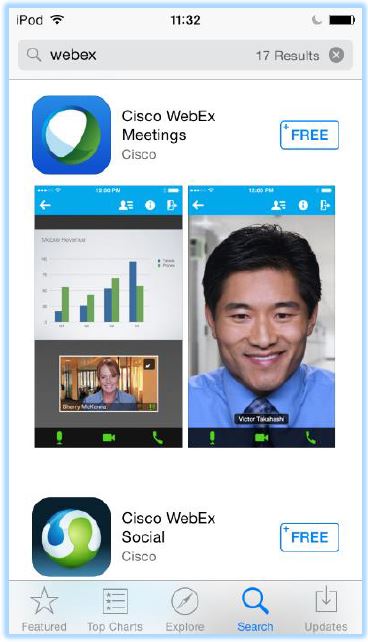 4. GoToMeeting
Most companies prefer hosting meetings with GoToMeeting app because it allows for screen sharing and personalized meeting URLs. This app also supports HD-quality video. If a member of the team would wish to highlight and annotate presenter's screen,all they need to do is to use the intreactive whiteboard feature.
With this app,one can choose to translate control settings and even change presenters with multiple hosts. It offers a free plan for up to three attendees. The Pro version goes for $39 per month and supports twenty-five participants while the Plus version goes for $56 per month and supports up to one hundred participants.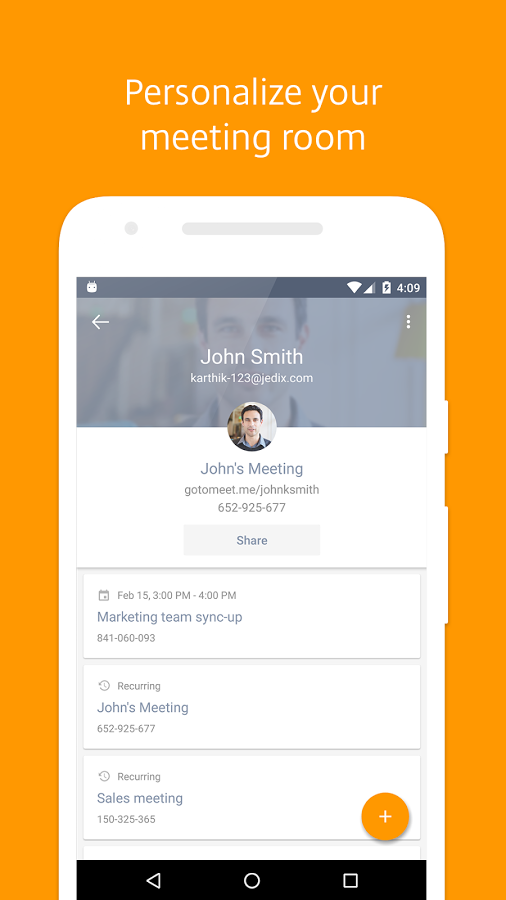 5. Zoom
Zoom is not a free online meeting app,but features HD video conferencing,making it the ideal app for meetings. It also allows screen sharing,and one can record a meeting if they wish to. Given that it allows you to choose Gallery views or full screen for video streams,it is one of the best free online meeting apps available today.
With this app,you can share audio files,images,and texts during meetings. It is the best option for individuals who are always on the go. With the free version,people can make unlimited one-on-one calls and hold unlimited meetings for up to twenty-five participants. Paid versions come with advanced features,and they are worth every single penny.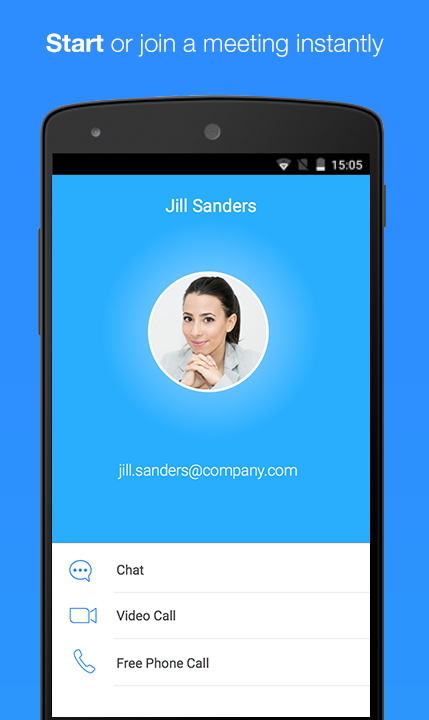 6. ReadyTalk
ReadyTalk allows for online meeting,making it the ideal solution for businesses. With this app,once can hand over controls to another participant,so that they can take over. It also features real-time polling feature,meaning group decisions can be made immediately. You can also stream up to four videos simultaneously with this app. Most people prefer this app because support will provide technical assistance,on request. You just need to concentrate on hosting a meeting and stop worrying about the possibility of being affected by technical issues. A meeting plan that supports up to ten participants goes for only twenty-four dollars.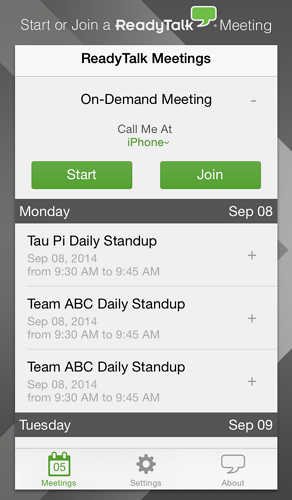 Conclusion
The world is changing at a fast pace,and things that were previously impossible can now be accomplished. No one would have imagined that,at some point,people would be holding meetings without having to meet physically. Today,there are many online meeting apps that people are even spoilt for choice. The above are some of the best online meeting apps. If you're looking for apps for hosting online meetings,why not pick up one here?