6 Best Web Conferencing in 2017
Web conferencing can be obtained with three separate models. The models are hosting service,appliance and software. An appliance is different from the online hosted solution as it is offered in form of hardware. Other names attached to it include "in-house" or "on-premises" web conferencing. Its uses have a wide range that includes conducting meetings that are live,remote training and presentations by use of the internet. Web conferencing also allows the "real-time" sharing of personal computer screens and individual applications amongst two personal computers or mobile devices.
Below Listed are 6 best web conferencing platforms where by users can engage for business meetings,presentations,seminars and online education.
ezTalks Cloud Meeting offers professional video conferencing services. With more than 6 years of experience,ezTalks offers new ways of networking and mobility management enabling best free web conferencing. Some of the features of ezTalks Cloud Meeting include: joining or hosting a meeting. On this platform,it is easy to host or join a meeting by just a single click. ezTalks also offers best web conferencing solutions as users enjoy high definition video conferencing(720p,1080p). In addition,users can also share their screen,files with other users. Meetings can also be recorded on this platform so users never have to worry about a meeting they missed. No doubt ezTalks Cloud Meeting is one of the best top web conferencing tools. It is easy to use and efficient.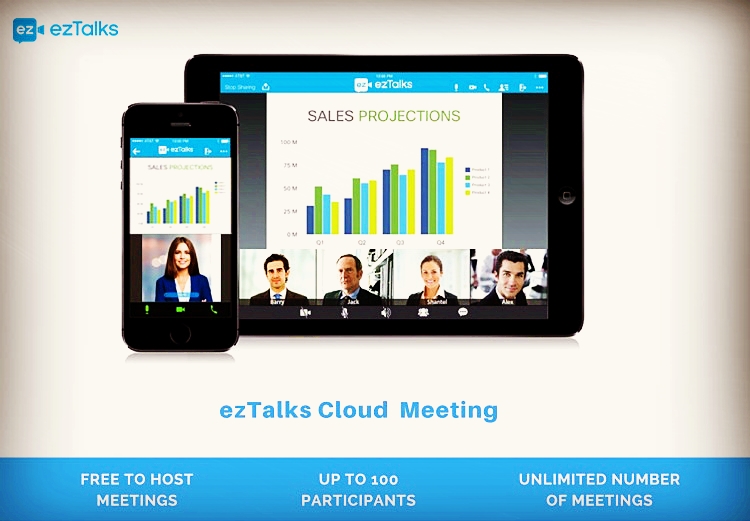 Amazon Chime is another platform that offers web conferencing solutions. It is designed to assist users run efficient and productive meetings. On Amazon Chime,attendees can use either a mobile device or a personal computer to hold meetings. Additionally,attendees can mute the background noise to allow for smooth and uninterrupted meetings. This is a feature that makes it possible for users to enjoy best web video conferencing. High quality audio is also available thus enabling the attendees to focus more on their meeting and become productive. Amazon Chime also allows attendees to chat with other attendees regardless of their organization. Attendees are also notified when they have messages that are new. Amazon Chime also allows users to see when their "sent messages" have been "sent". Chats on this platform are synchronized automatically on the attendee's devices,and the chat history can be retrieved upon searching. Amazon Chime offers one of the best web conferencing platforms for users intending to hold meetings or presentations.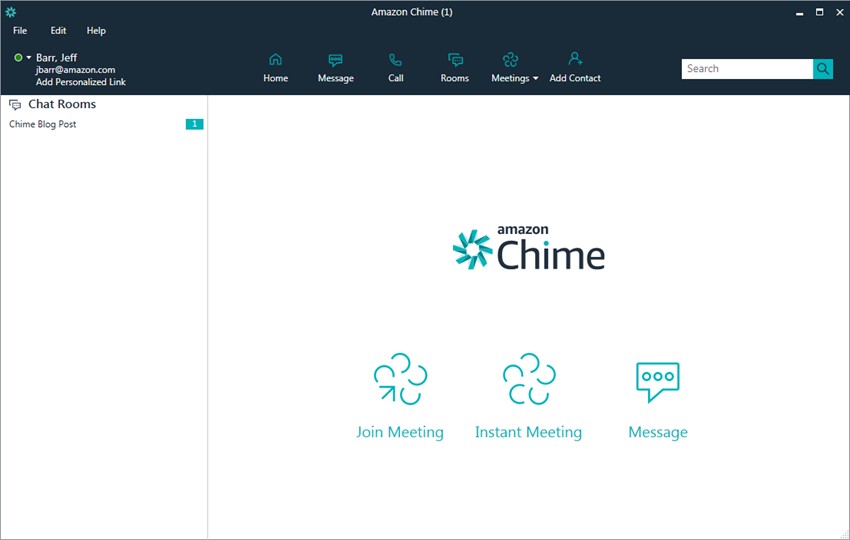 Adobe Connect is one of best web conferencing programs. It offers "subscription-based" communication service that enables enterprises connect better to customers or employees on a global scale. Adobe Connect is designed to look similar on both mobile and personal computer platforms and users and attenders can connect from any point globally. On this platform,attenders have access to the "Resources portal" which enables them to get more information in regards to Adobe Connect. This includes a community of users,forums and online tutorials. Adobe Connect offers best web conferencing for small businesses as it allows users and enterprises to connect better to customers on a global scale thus boosting business.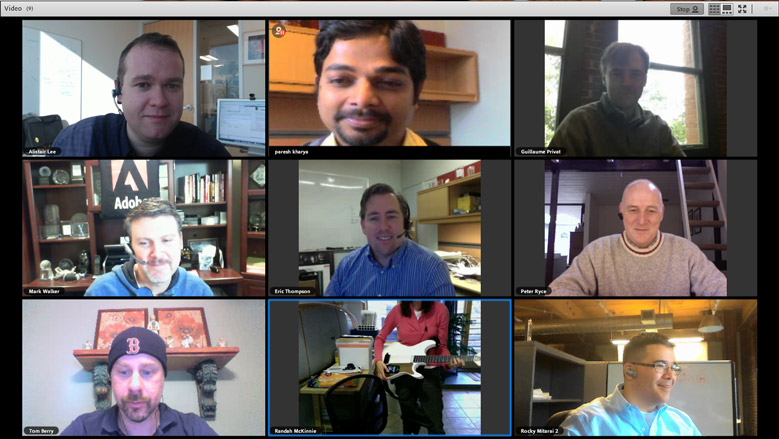 Microsoft Skype for Business is another one of best open source web conferencing platform. Under this platform,services are provided in form of audio and high definition video. Microsoft Skype for Business has the ability to "schedule" a meeting way before the time of the meeting comes. Also,250 attendants can be present in an existing meeting at a time. This makes it one of the best online web conferencing programs for users who intend to hold large number of attendants in their meetings. Its ability to have up to 6 users being displayed live at the same time with a high definition 1080p resolution even makes it better. Users experience best web based video conferencing.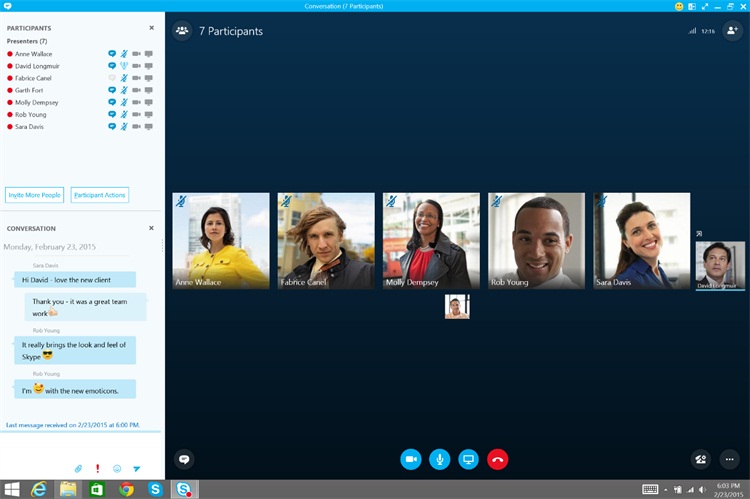 GoToMeeting is known as a web conferencing platform that allows users to attend or start their own sessions from anywhere. On this platform,users can join already existing meetings from their personal computers,mobile devices,Chromebook or Linux. On this platform,users can also schedule meetings at any time they like and also be wherever they wish. There are absolutely no limitations when it comes to the time and place of their meeting. Moreover,the platform offers clear audio which ensures successful meetings as all attendees listen in clearly.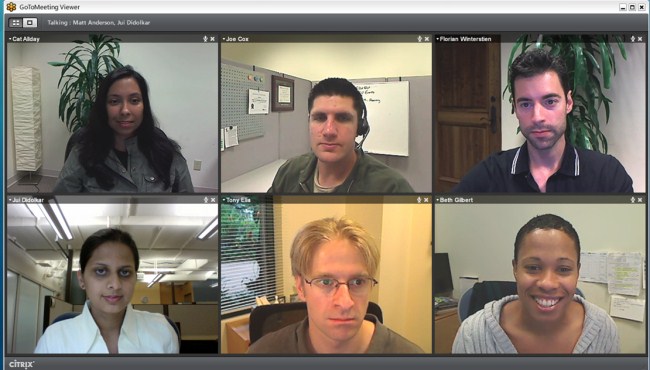 Join.me is another great online meeting tool. On this platform,users are required to get a "PRO" or "BUSINESS" license. Licensed users enjoy advanced audio services which are crystal clear to ensure successful meetings. In addition to high quality videos,join.me has gone a step further to introduce floating visual "images" to make it more interesting and engaging for the attendants during a meeting. On this platform,users can set up their own customized link like "join.me/theCloser". This will take them direct to a meeting that they had scheduled. On join.me,attendees can swap the role of presenting in a meeting amongst themselves. This can be done by simply handing over the role of the presenter to another participant.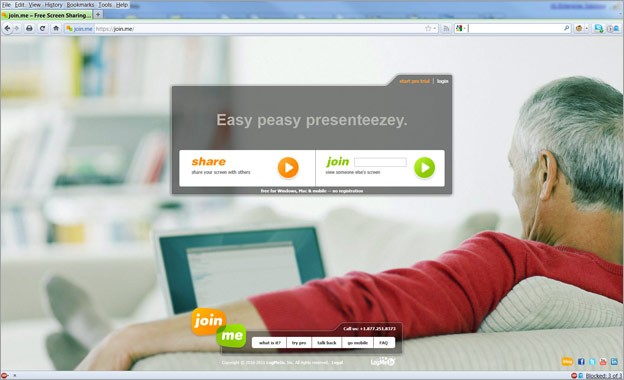 In conclusion,web conferencing is becoming more common and efficient as days pass by. Some of its benefits include increasing productivity. This is because it saves travel time. It makes it possible for companies to issue demos of products and services online. This saves the time spent on trying to reach clients.