10 Best Webinar Platforms Comparison
Whether you are an entrepreneur, content marketer, online training provider or product publisher, you definitely want to capture more audience successfully. Webinars keep up with the aforementioned needs and their popularity is on the rise.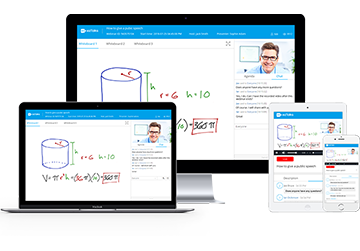 ezTalks - Best Webinar Platform
Free for up to 100 Participants
Fluent HD Video/Audio Quality
Screen Sharing and Whiteboard
Polls, Survey and Recording
Rebranding and Paid Webinars
Sign Up Free Now
As you may be dazed by numerous platforms, to help you out, here is the top 10 webinar platforms comparison.
1. ezTalks Webinar
ezTalks Webinar is definitely one of the best webinar platforms on the market. It gives you the chances to build a more personal relationship with your audience, delve deeper into your interested topics, build your brand or company image effectively and so on. Due to its unsurpassed features, it ranks first in almost all top webinar platforms.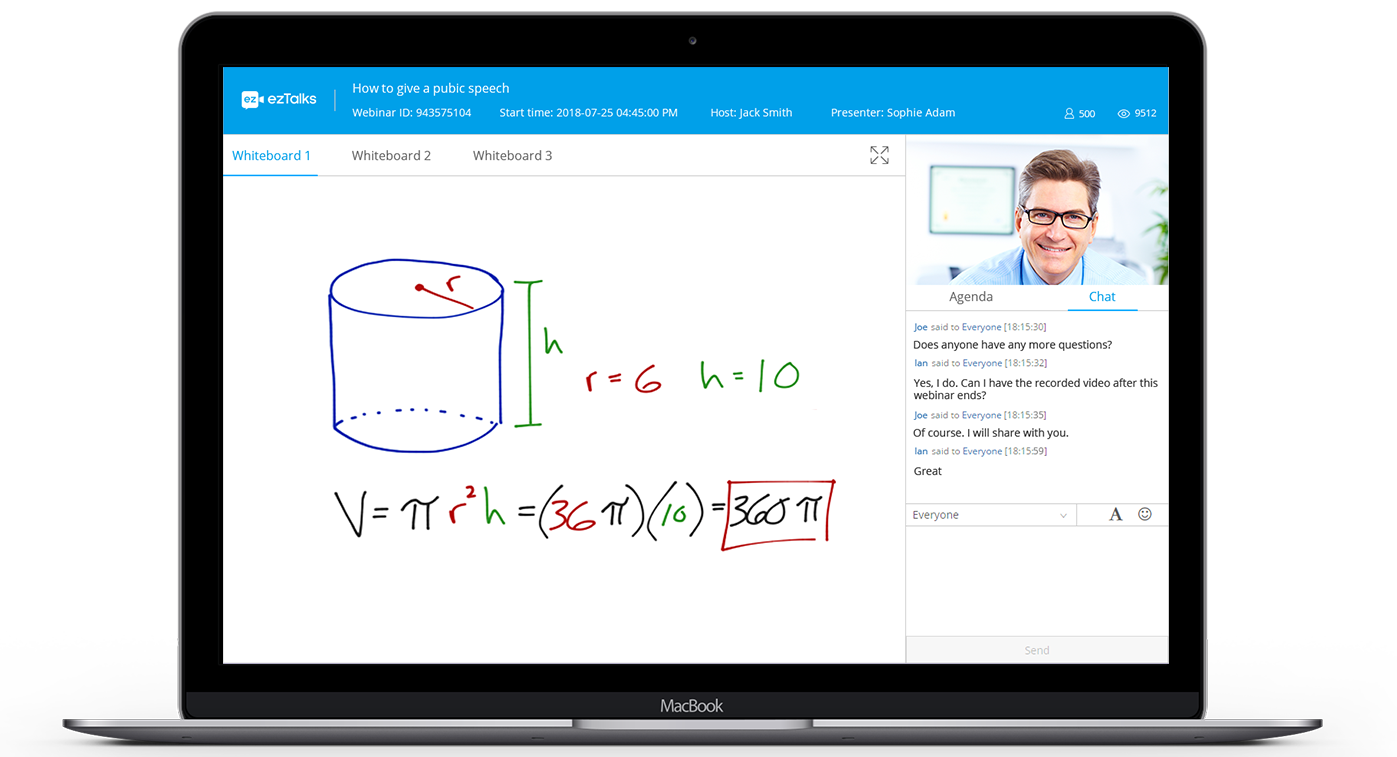 Key features:
Free to Use. For its free version, it supports 100 minutes maximum but with all the other features of ezTalks Webinar paid version.
Large Scalability. ezTalks Webinar allows you to host a webinar session with up to 10,000 participants and unlimited audience via HD video/audio.
Flexible Customization. It is feasible to add your company logo, customize background image to the platform for better audience impact and brand consistency, design your invitation email, registration form, waiting room and thank-you page, etc. When you schedule your webinar, it is also possible to select the time zone and describe the event introduction. Or you can host it immediately.
Rich Interactive Tools. The interactive video participants can fully use the collaborative tools like real-time screen sharing, online whiteboard, polling, Q&A session and instant messaging chat.
Analytics Tools. You can gain insight into your events by virtue of conducting surveys and getting reports on registration, participants and webinar quickly. Then you can evaluate your webinar performance and improve your next event.
Easy Recording. ezTalks Webinar offers local recording and cloud recording. When you sign up for ezTalks, you automatically get 1GB of free cloud storage. The recording files can be downloaded for references or shared a link with only your participants or even on the social platform for more audience.
Big Update- Paid Webinar. ezTalks Webinar enables you to set up paid webinars via PayPal integration. Making money with webinars turns out to be much easier and safer.

2. Cisco Webinar
Cisco Webinar platform is another choice of top 10 webinar platforms. It is a popular event hosting and online meeting tool. You can not only brand your invitations or registration site but also customize the enrollment process with questions that let you score, track and follow up on leads. It is available to scale your reach of each event via Cisco Webinar platform. But it is pricey compared to its competitors.
3. Zoom Webinar
Zoom Webinar platform is a piece of versatile software that is effective when used for different occasions. There is no free webinar trial before purchase, but the pro version comes with better and advanced webinar features like simultaneous screen sharing, online support, private and group chats and MP4 or M4A recording. It is not so good that the pricing plan may be not affordable for those start-up and small companies.
4. Adobe Webinar
Adobe Webinar platform, also called Adobe Connect Webinar, empowers you to create exceptional digital training, webinar, and collaboration experiences. It provides you with a unique room to discuss privately with selected participants of your webinar away from the rest of the members and gives you complete control over the look and functionality of your virtual room. It is practicable to create compelling micro-sites, manage emails and measure engagement. But, all of these can be reached after expanding a few dollars for their pricing plans.
5. ON24 Webinar
ON24 is created by ON24, Inc., a company that markets products and services based upon webcasting and virtual event and environment technology. It is one of the first communication software. Users can conduct polls&surveys, ask questions and download resources based on ON24 Webinar platform. But some users complain that it fails to keep up with the technological progress and the interface looks outdated and user-unfriendly.
6. Mega Meeting Webinar
Mega Meeting is a program-based webinar hosting platform that enables customization of the interface for better audience impact and increasing brand awareness. Few simple steps can be done to share a view of your desktop or any active application with others and record your webinar for playback, archiving or sharing. The latter function is only available as an add-on for an additional charge. Besides, you should note that Mega Meeting Webinar platform merely allows one live video stream per session.
7. WebinarJam
WebinarJam is a flexible webinar service that is used by many industries and businesses. WebinarJam supports many languages and allows to record as well as upload all the webinar sessions. In addition, you can know your webinar data with its advanced analytics and tracking tools. Unlike ezTalks Webinar, it is paid webinar hosting platform and you should join its plans to get full benefits.
8. ClickWebinar
ClickWebinar, now known as ClickMeeting, win a place as one of the top webinar platforms. The platform integrates with Outlook for reminders and contacts and boasts of customer relationship management software to help you collect leads. You can use it to promote your business, reach students in educational programs or hold a long-distance departmental meeting. Despite its strong points, ClickWebinar has a limit to 20 participants for each webinar.
9. omNovia Webinar
omNovia Webinar has complete presentation tools that you can use with no need to install any software, which means that you can use this service anywhere, in any device. It is viable to let your message shine in all its interactive, exciting and feature-rich qualities, including HD video feeds, multiple presenters, mixed talk, slides, movies, Q&A, polls and surveys. But it's only Ideal for enterprise-level users, with pricing plans that can be considered expensive.
10. Onstream Webinar
Onstream Webinar service makes it easy to run webinars for training, education and marketing. As the host, you can resize, add and move your windows as you like. You can also modify the platform with your logo or background image and design the email and registration forms to reflect your company looks. In addition, there are audio Q&A tools so that attendees can request permission to speak, and it has question screening. Kindly note, in the comparison of webinar platforms, some users reflect that the audio quality sometimes becomes extremely choppy and poor.
Conclusion
With such a webinar platforms comparison, you may have a better understanding and control over the top 10 webinar platforms. If you are looking to take advantage of webinars' ability to attract a broader audience freely, effectively and interactively, according to relevant webinar platform review, ezTalks Webinar appears to be the most recommended one.